Every time we feel even slightly bored, the first thing we normally do these days take out our smartphone and start looking for something interesting. Playing an online casino game or watching something on Netflix is a couple of the endless number of options you can use to kill such boredom. In fact, everyone has their own unique way of staying entertained, regardless of the time and place. In this short article, we will acquaint you with such top five entertainment apps for your Android phone.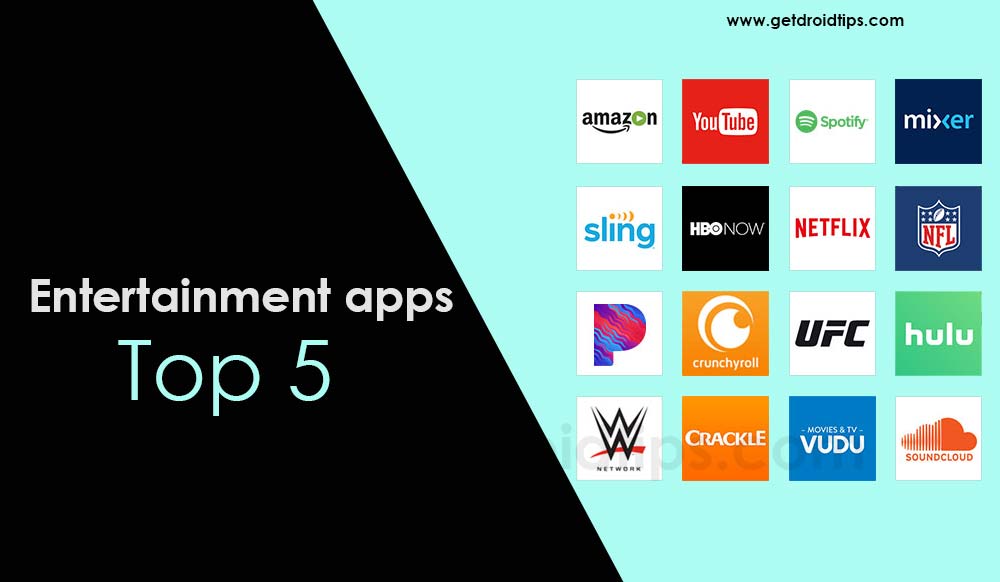 JackpotCity Online Casino App
JackpotCity online casino has grown by leaps and bounds ever since it was launched in the year 1998. They have an Android app by the name JackpotCity Casino which brings many of their Microgaming powered casino games to the mobile users. JackpotCity Mobile Casino is in fact one of the best options to play quality online casino games in 2019. You get to play popular slot games like Mermaids Millions, Tomb Raider, Thunderstruck and many more, apart from the regular table games like blackjack, poker, roulette and more.
Netflix
Essentially a streaming service, Netflix brings to you quite a comprehensive collection of movies, shows and much more. You can search their library for any title you're interested in. Their collection is expanding on a regular basis, with new episodes getting added as and when they get released. As the service is multiplatform compatible, you could be watching your favorite show on television one moment and then catch the rest of it on your Android phone as you travel to work. Look for the free one-month trial to explore their services, before buying a subscription. Furthermore, here you can learn about 5 apps and sites that can help you figure what to watch on Netflix.
[googleplay url="https://play.google.com/store/apps/details?id=com.netflix.mediaclient&hl=en"]
Dubsmash
A truly Android entertainment application, Dubsmash allows you to create entertaining video clippings and share them with everyone. You can lip-sync to popular numbers or favorite dialogues and then let your friends comment on your skills. The app features one of the largest sounds libraries, offering sound clips like famous dialogues, funny sounds, movie quotes and more. There is even an option to add special effects like stickers, text to the created videos.
[googleplay url="https://play.google.com/store/apps/details?id=com.mobilemotion.dubsmash&hl=en_IN"]
YouTube
Who doesn't know about YouTube?! The globally popular video streaming app can be arguably rated as the most entertaining app for not just Android, but all the platforms. You can watch songs, movie clips, TV series, short series and much more from millions of videos available on the platform. The option to subscribe to a video blogger or artist keeps you updated about their works. You can even download the videos you find interesting and then watch them later in offline mode. Furthermore, sharing your comments and thoughts on videos allows you to express your views about specific content.
[googleplay url="https://play.google.com/store/apps/details?id=com.google.android.youtube&hl=en"]
Google Play Books
Although reading books has always been a gripping and engaging activity, someone telling you a story with their voice, as you relax, is also an awesome way to consume your favorite content. Google Play Books offers a comprehensive collection of audiobooks, textbooks, comics and e-books for everyone to enjoy. There is no need of buying a subscription and you can even set the nightlight, with the right brightness and color level, to make the entire experience comfortable.
[googleplay url="https://play.google.com/store/apps/details?id=com.google.android.apps.books&hl=en_IN"]