A file extraction and compression tool for Windows PC/Laptop users always come in handy. It's even necessary to be installed on your computer if you use the PC for work purposes. The Microsoft Windows 10 features a built-in ZIP file extractor and compressor. While other third-party tools offer support for all types of common archives like RAR, 7z, etc. Here we've shared the top 5 tools for the Windows that offer plenty of features for archives.
A collection of files that are compressed in one single file is called 'Archive'. It can be used to gather multiple files in one place and to save the storage space as well. Now, in order to compress files and extract files to its previous position, you will need a file extractor and compressor tool for the Windows platform whether you use 32-bit or 64-bit.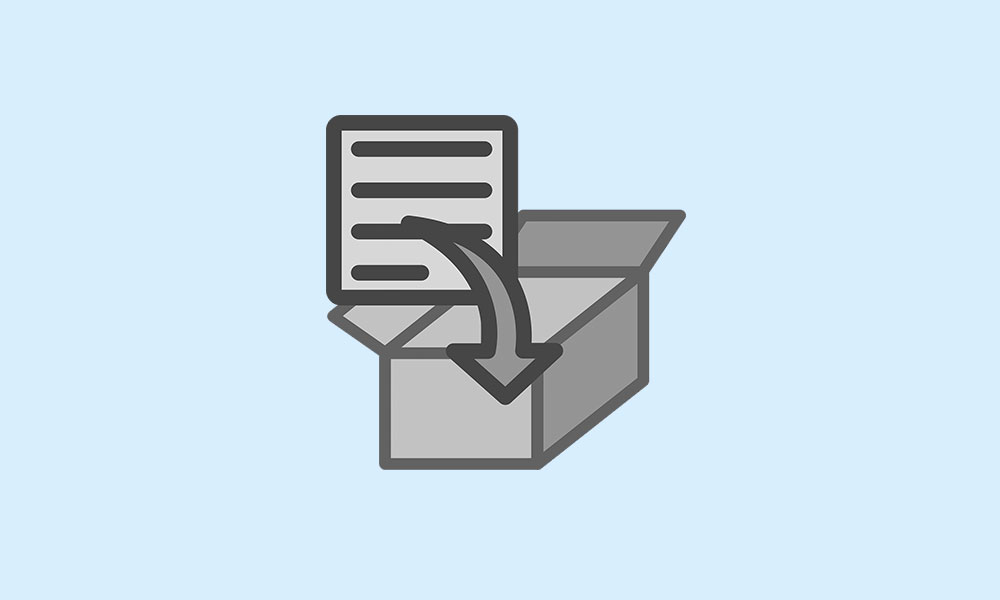 Top 5 File Extraction and Compression Tool for Windows
Here we've provided some of the most popular and fully-featured archive extractor and compressor tools for Windows. Let's take a quick look.
1. 7-Zip
7-Zip is a free and open-source file archiver that is used to compress a group of files within a file format known as "archives". Keep in mind that you can make archive files in a couple of formats like RAR, ZIP, GZIP, and more. Usually, 7-Zip uses its own 7z archive format but it's capable to read/write plenty of other archive formats like TAR, WIM, etc. You can download 7-Zip from here.
2. WinRAR
WinRAR is a file archiver utility tool for Windows computers that offers a free trial version for the 32-bit version officially. While users can buy a full version with fully packed features like backup, 256-bit password encryption, etc. WinRAR supports most of the popular formats like RAR, ZIP, CAB, ARJ, LZH, TAR, GZip, UUE, ISO, BZIP2, Z, and 7-Zip. Get the WinRAR from here.
3. IZArc
IZArc is the free and one of the best tools to zip or unzip or encrypt files. It offers password protection archives with strong AES encryption. Meanwhile, it supports 7-Zip, RAR, A, ARC, ARJ, B64, BH, BIN, BZ2, BZA, C2D, CAB, CDI, CPIO, DEB, ENC, GCA, GZ, GZA, HA, IMG, ISO, JAR, LHA, LIB, LZH, MDF, MBF, MIM, NRG, PAK, PDI, PK3, RPM, TAZ, TBZ, TGZ, TZ, UUE, WAR, XPI, XXE, YZ1, Z, ZIP, ZOO, TAR format, and more.
With the help of the IZArc tool, you can also open CD image files like ISO, BIN, CDI, and NRG. The tool is also capable to convert such files from BIN to ISO or NRG to ISO easily. Download IZArc here.
4. PeaZip
PeaZip is one of the free & open-source file manager and file archiver utility tools for Microsoft Windows, Linux, and BSD platform. It supports inbuilt PEA archive format along with plenty of other formats like 001, 7Z, ACE(*), ARC, ARJ, BR, BZ2, CAB, DMG, GZ, ISO, LHA, PAQ, PEA, RAR, TAR, UDF, WIM, XZ, ZIP, ZIPX, ZST, and more. It's mainly based on open-source technologies like 7-Zip, p7zip, Brotli, FreeArc, PAQ, Zstandard, and PEA projects.
This software offers a powerful and fully-featured file manager for editing, viewing, browsing, and searching archive files. The strong encryption (AES, Twofish, Serpent), encrypted password manager, optional two-factor authentication process (encryption with password and key file), secure delete, and file hashing tools are one of the useful features of this utility tool that works on 32-bit & 64-bit versions. You can get PeaZip here.
5. Universal Extractor
Universal Extractor is a small, lightweight utility tool that's designed to compress and extract files from most types of archives like ZIP or RAR files. It also offers self-extracting .exe files, Windows application installers, etc for both the Windows 32-bit and 64-bit version. The Universal Extractor tool offers a simple, easy to use interface with manual or drag & drop feature. Download the Universal Extractor here.
That's it, guys. We hope you've found this article useful. Feel free to ask in the comments below for any queries.