Data transferring from iPhone to Android can be a challenging procedure. Some applications do not allow you to share selective data; some have data type limitations. To cater to this issue, you need to be aware of the tools that can be used for iPhone to Android data transfer in an optimized manner.
Luckily, you are in the right place because here we will discuss the top-class applications for this. Moreover, we will also guide you in selecting the best tool without getting confused.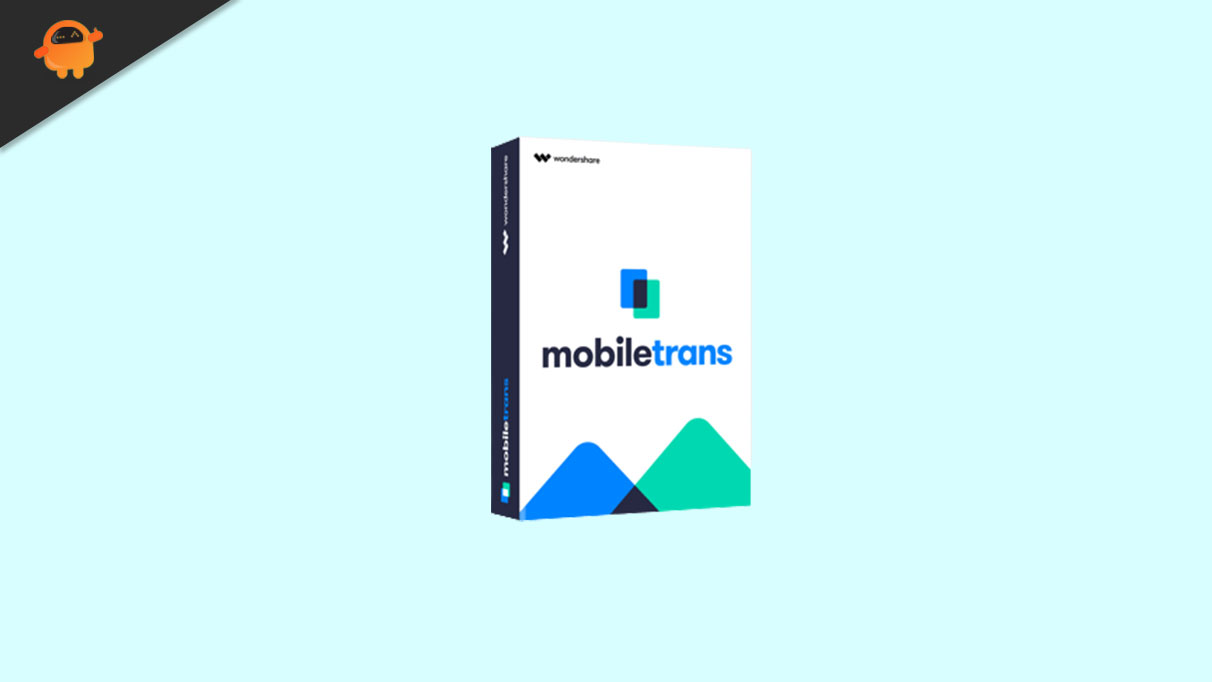 Part 1: How to Select the Best Phone Transfer Tool?
The selection of the best app to transfer data from iPhone to Android depends on several factors. Some of those factors are explained below:
Features and Compatibility
Make sure the tool you are using is compatible with the operating system you are going to work with. Moreover, it should also be compatible with several data types, such as photos, videos, and more. Other than this, look for the available features in the tool. Make sure it has the ability to transfer the files in lossless quality.
Usability and Transferring Speed
If the tool you use has a tricky and complicated interface, you will face difficulty making transfers. For this reason, you need to notice and analyze the tool's interface. Furthermore, a good tool should have ultra-fast data transferring speed. This will save you from waiting for hours to make a data transfer.
Cost and Support
If the tool charges you lots of dollars to transfer photos from one device to another, you shouldn't use it. A reliable tool always places the needs of its users in the first place. Thus, make sure you check all the subscription plans before using it. Above all, there should be 24/7 customer support service so you can satisfy your queries whenever needed.
No Data Limitations Issues
One of the important things to notice is if the tool has any data limitations issues. You can read the feedback and reviews to learn about it clearly. Moreover, read the content from the tool's page and check the latest reviews articles to know if you are selecting the best tool. The reviews are actually written from the user's perspective, so you can understand the performance of the tool in a good way.
Part 2: 5 Reliable and Fast Phone Transfer Tools
In this section, you will discover the best applications to transfer data from iPhone to Android. Look below to find out more about them:
MobileTrans app is the one-stop solution to transfer data from iPhone to Android. It allows you to transfer all types of data simultaneously. You can transfer everything in original quality, from photos to videos, messages, documents, apps, and other files. Moreover, it has an ultra-fast speed of 30M/s, along with a very tidy and delightful user interface. This can take your user experience to the edge of perfection.
Furthermore, you can accomplish your task by accessing MobileTrans, selecting the status of devices, choosing data, and hitting the send button. Moreover, it supports versatile mobile brands, so you don't have to worry about data or device compatibility.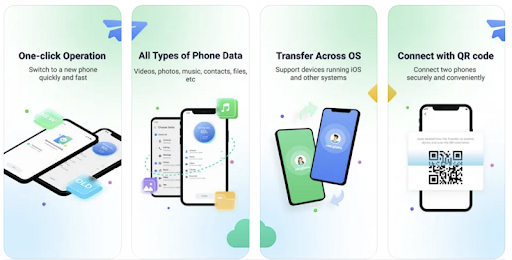 Key Features of MobileTrans
There is no need to connect the device with cables and Wi-Fi as you can share the data between devices by connecting them with QR Codes.

If switching from iPhone to Android, you can also sync the iCloud data to Android devices.

With this tool, you can also transfer WhatsApp and all its content, such as photos, videos, stickers, emojis, and more.
2. Samsung Smart Switch Mobile
With this application, you can send and receive data in no time. It lets you connect the devices with cables or wireless connections to make transfers. You also have the option to share everything on your old device or to share accounts, calls, and messages. Moreover, you can customize the data transfer and track the size of the transferred data.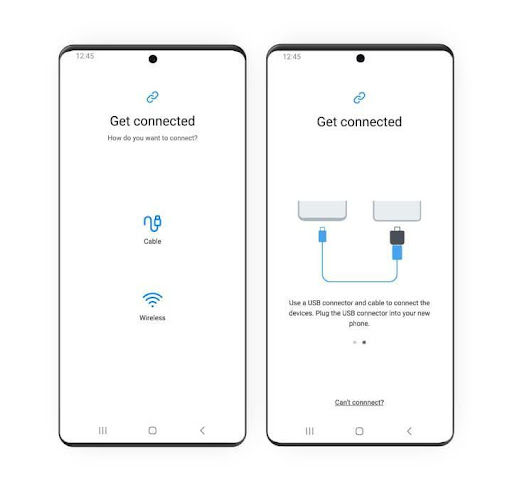 If you want to transfer or share data on multiple platforms, the reliable option is EasyShare. With this, you can transfer data even without an internet connection. It offers up to 40Mbps speed, which is a very convenient thing. Moreover, there are no irritating ads in it. There are also no file size limitations in this app.

4. Smart Switch, Phone Transfer
It lets you receive all the data from your old phone in your new phone in the highest quality. You can also customize the file selection while making the transfer. Above all, you can connect the devices with a QR Code scan, an optimized connection procedure. It also lets you track the status of file sending and receiving.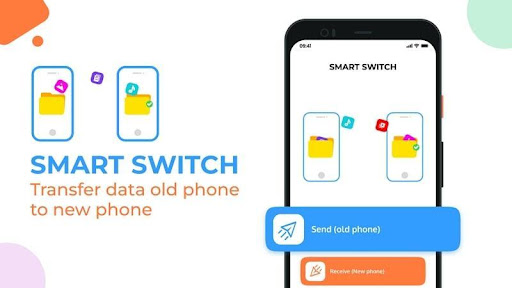 With Zapya, you can create or join groups to share and receive data. It allows you to scan the devices to connect, and you can also send the invite links to the users. Above all, you can transfer the data on cross platforms and can also share apps with it. Other than this, you can also back up and hide the data of your choice with this app.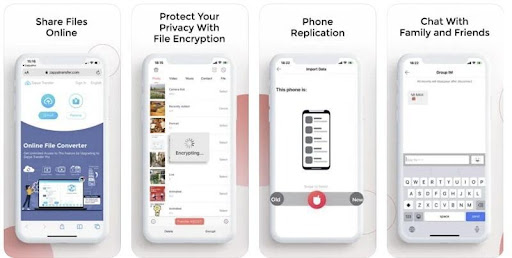 Conclusion
To bring things to a close, you can switch from iPhone to Android devices without worrying about data loss. Several applications can help you with this, yet you need to check a few factors before choosing them. The above discussion can help you to know these factors.
Moreover, the iPhone to Android transfer applications that can help you transfer data is Zapya, Smart Switch, MobileTrans, EasyShare, and Samsung Smart Switch. If you need a recommendation to eliminate confusion, the best one is MobileTrans.