The future is here, and that's obvious just by the sheer number of different gadgets available today, particularly in home automation. From smart vacuum cleaners to home assistants, there are several ways you can automate your home. The prospect of automating your home is exciting, but it can also be costly and overwhelming. Therefore, the first step to having a smart home is ensuring you have the budget.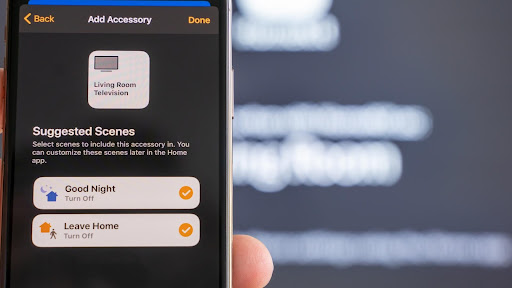 If you need more money, you can apply online in minutes to get the cash loan you need the same day. You can borrow money safely without the hassle of visiting a physical lending institution. If you're about how secured an online loan is, you shouldn't be; these lending platforms take their customers' privacy and security very seriously.
The next step is to do your research on the best Android gadgets and apps. Instead of scouring the market, you can just read this helpful article and make the right decision for your home.
The Philips Hue App
Undoubtedly one of the most popular home automation apps available, the Philips Hue app allows you to control your Philips Hue lights from anywhere in the world as long as you have an internet connection. You can set schedules to turn your lights on and off automatically.
You might be thinking that smart light bulbs are quite unnecessary and over the top, but the matter of fact is that they can be beneficial. For example, you can set up your lights to turn on gradually in the morning, so you don't have to wake up to a jarring alarm clock. You can also use the app to create different "scenes" for different occasions. When you have a date over, you can make the lights dim and more romantic. If you're having a family gathering, you might want to make it brighter.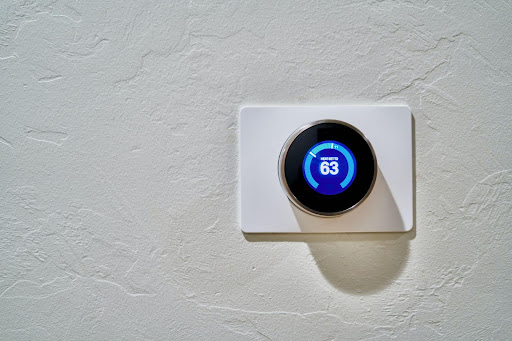 (Source: Unsplash)
Nest Thermostat
Anyone who has central heating will know why a thermostat is a must. Instead of manually adjusting your heating every time the weather changes or when you want the temperature to be different, a thermostat does it for you. Not only does this make your life more convenient, but it can also help you save money on your energy bill.
Nest is one of the most widely used brands when it comes to thermostats, and their app is just as good. With the Nest app, you can easily adjust your thermostat, regardless of your physical location. You can also set up alerts when your home temperature drops below a certain level or when your electric bill is higher than usual.
You never have to walk into a stuffy home on a hot summer day or wake up to a freezing apartment on a cold winter morning. Your thermostat will gradually set the desired temperature for you, so you don't have to worry about either comfort or expenses.
SmartThings
With SmartThings, you can easily control and automate various devices in your home, including lights, door locks, garage doors, thermostats, and more. The app also allows you to create different "scenes" so all your devices can work together. For example, you can establish a "goodnight" scene that turns off all your lights and locks your doors.
You can also utilize the app to keep an eye on your home while you're away. The app will send notifications if any doors or windows are opened or if there's unexpected movement in your home. This can be used to deter burglars and give you peace of mind while you're on vacation.
IFTTT
IFTTT is slightly different from the other apps on this list because it doesn't control any devices directly. Instead, it uses "recipes" to automate tasks by connecting different devices and services. For example, users can employ IFTTT to turn off lights automatically when the Nest thermostat is set to "away" mode.
You can also use IFTTT to connect your devices to popular services like Dropbox, Twitter, and Facebook. This enables you to do things like automatically save all your photos to Dropbox or post a tweet when you leave your home.
The possibilities are endless with IFTTT; the best part is that the app is free to use.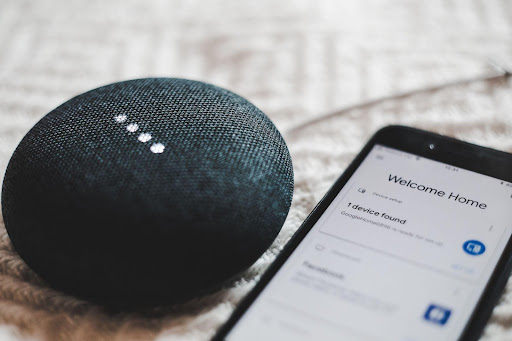 (Source: Unsplash)
Google Home
Google Home is a voice-activated smart assistant that can control all your smart devices with your voice. You can use Google Home as your personal assistant for any task that needs to be done at home. From playing music and setting timers to reminding you of important appointments and answering any question, Google home can do it all.
Much like IFTTT, Google Home doesn't control any devices directly. Instead, it uses the power of Google's search engine and artificial intelligence to understand your commands and carry out the appropriate actions, making it a great choice for anyone who wants a hands-free way to control their smart home devices.
Conclusion
These are just a few of the many apps available that can make your home smarter. With these apps, you can easily control your devices, save money on your energy bill, and even deter burglars. So, why not give them a try?