Surfing the internet is not as safe as it used to be early. Every website you visit collects a reasonable amount that can be used to track. This tracking is done with the help of cookies and the cache memory already stored in the browser history. The sites also use robust machine learning algorithms that analyze the search and the visit pattern to track a user. But you don't need to worry because this feature is already built in the Microsoft Edge web browser since it is made on the Chromium Architecture, with which Google Chrome is also made.
Actually, this tracking information is stored by websites to give you a more personalized experience. But rather than individualized, it shows irrelevant advertisements which are so much irritating. So if you're facing the same issue, you've probably landed in the perfect place.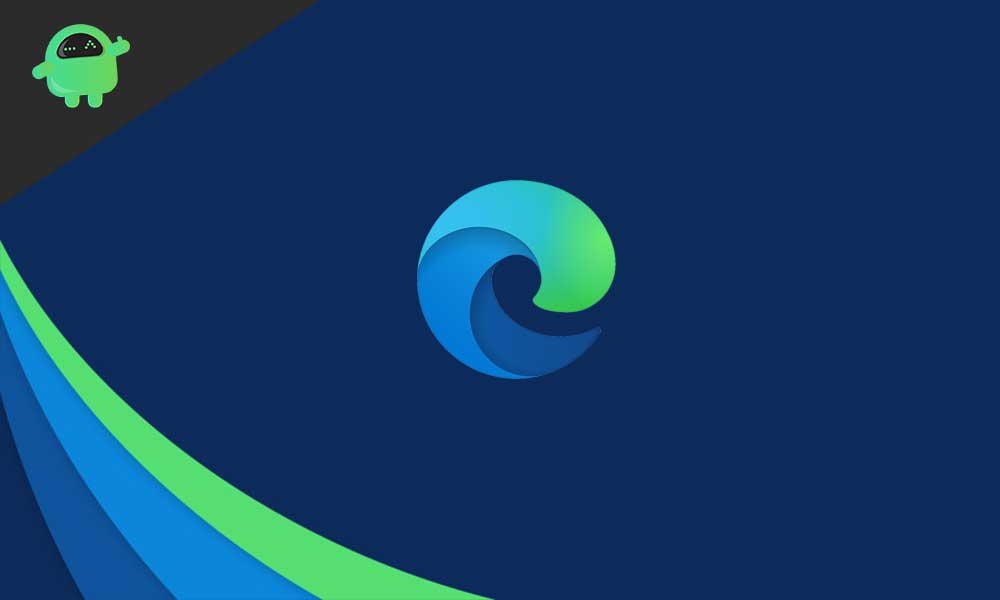 What is Tracking Prevention?
Tracking Prevention is similar to what it sounds like. It is designed in such a way that its algorithm stops others from viewing what you are surfing or searching. The new Microsoft Edge Web Browser has its database, which contains the names and sites of privacy trackers. Thus it prevents monitoring you. This tracking includes the modules that monitor you while you are searching on the web, the device you're using, and the kind of web pages you visit. This monitoring results in so-called personalized advertisements, which, in reality, are irrelevant.
This Tracking Prevention not only stops monitoring but also stops potential threats that might steal valuable information. Further, it also ends ad networks crawling to the web pages with unknown suggestions. Typically, after enabling this feature, Microsoft Edge blocks anything that seems dangerous in the books of Microsoft. So it is better to learn using this Tracking prevention. Also, there are levels of protection, like basic, balanced, or strict. We will now discuss how to enable this Tracking Prevention.
Enabling Tracking Prevention in Microsoft Edge
Below we have discussed the steps to enable Tracking Prevention.
Step 1: Open the Microsoft Edge web browser.
Step 2: After opening, click on the three dots at the top right corner.
Step 3: From the drop-down menu, select Settings.
Step 4: Now, in settings menu scroll to "Privacy and services," click on that.
Step 5: You will now see "Tracking Prevention" at the top of the page.
Step 6: Toggle the switch to turn it on or off.
Here you will see three levels of prevention available, primary, balanced, and strict. By default, it is Balanced when you turn it all. Anyways we will discuss all the prevention in detail below.
The Basic Level
The basic level, as the name suggests it gives the necessary level of protection required. Although it blocks down all the potentially harmful websites and trackers with which your security can be compromised. This prevention also stops some advertisements. In this level of protection, you will be able to avoid all kinds of tracking. But still, you will see some irrelevant advertisements. You should use this prevention only if you're not so worried about tackers and can handle a few advertisements. If this is not the case with you, move on to our next section.
The Balanced Level
This is by default level when Tracking Prevention is turned on. It provides the optimal level of protection and blocks malicious advertisements and trackers from disturbing your surfing experience. Also, this level of Tracking prevention stops allowing permission from websites asking for location access and storage. It also prevents data from being leaked from your system. The balanced level is, however, more or less similar to the Basic level, just with more blocking elements. The Balanced level also blocks trackers from sites you haven't visited before. But again, this balanced level still allows some advertisements to show on the websites. If you're still not satisfied, you will probably like the highest level. Continue to read more.
The Strict Level
This is by far the highest level of Tracking Prevention the browser can give. And believe it is so strict as the name suggests, that some sites may not even load to view the contents. This option will stop all types of tracking requests and information. It also doesn't allow the browser to use the web elements. Sometimes it even becomes difficult to use extensions. Switch to strict mode only when you are frustrated from website tantrums requesting you allow each and everything. Needless to say, this makes the web experience smoother, better, and secure. But of course, if you find the Strict option hinder your web services, you can switch to Balanced.
About Tracking Prevention in Microsoft Edge
After reading all this, you have got a clear understanding of how to turn it on and to use it. You now know the different levels of prevention available. So before using it, you need to keep some points in mind.
The Microsoft Edge Web Browser must be up to date
With tracking prevention in strict mode, you cannot get access to social media videos
You will not get personalized suggestions, as it helps many times.
Some free content websites will not be available as they will detect ad-blockers.
The mechanism can make your favorite sites not work as expected.
If you have no trouble with the issues mentioned above, you are ready to use this Tracking Prevention feature from Microsoft Edge as protection is most important in the online world.
I hope this guide was useful to you. If you have any queries or feedback, please leave a comment down below with your name and email. Also check our all iPhone Tips and Tricks, PC tips and tricks and Android Tips and Tricks section to gather more knowledge.