Adobe has a large suite of software such as PhotoShop, Acrobat, Audition, Acrobat DC, and so on. These are some really useful productivity tools, especially if you're a creator, designer, or someone with ideas. If you've been facing an 'activation limit reached' or 'sign-in failed' errors in any of the Adobe products that you use, then we've got a fix for you. Basically, some of the Adobe products cannot be used on several computers at the same time. This is when you'll see an error saying 'activation limit reached' or 'maximum number of activations has been exceeded.' Read on to find out how to fix these errors.
Also Read
How to Fix Adobe Illustrator SVG Export Issue
/note]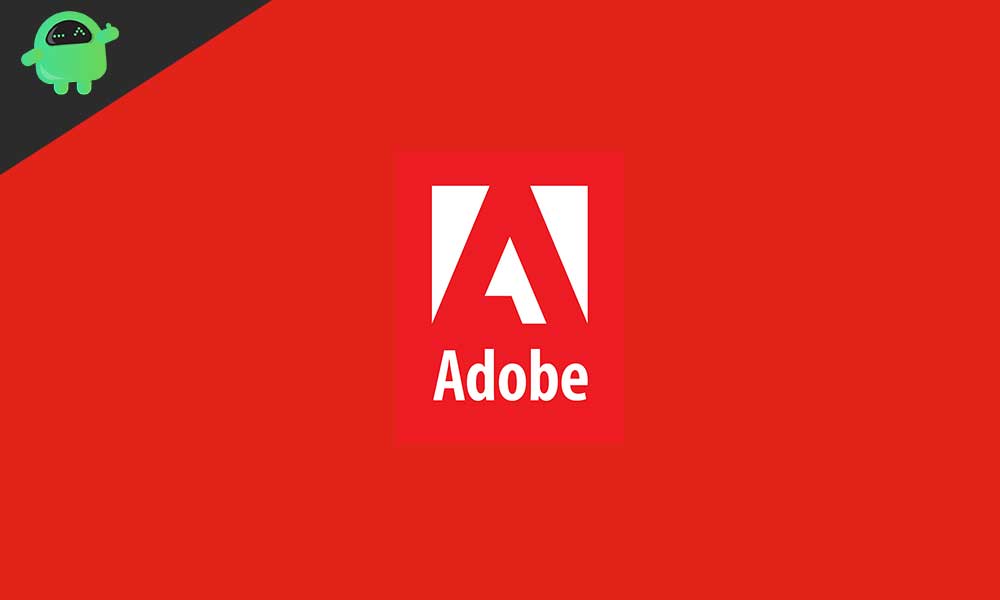 Fix Activation errors on Adobe Apps
To gain access to all the features included in Adobe apps, you will have to purchase the software and a license. Tools such as the Adobe Creative Suite 6, Cs5, CS4, Acrobat XI, Acrobat X, and Acrobat 9, all require a license to activate. Adobe will provide a single license with each purchase, and you will be able to use the license only on two computers. You can install the respective app on two computers, but cannot use the apps on both computers simultaneously. If you try to install the app and use the license on a third computer, you will be greeted by the 'activation limit reacher' error.
Therefore, to use the Adobe app on a third computer, you will need to deactivate it from one of the two computers where the app was previously installed. Now, you will be able to activate the app on the new computer. If you don't have access to the old computer, you can contact Adobe, and they will do it for you. You will have to provide the serial number of the product or your Adobe ID. In case you uninstalled the app without deactivating it first, then you will have to reinstall the app on your old computer, deactivate, and then uninstall it again.
Deactivating an account will make sure that you can get rid of the activation issues when installing the app on another computer. According to Adobe, uninstalling an app may not deactivate the attached license. If you continue to face sign-in issues, then you can verify and troubleshoot your license using the Adobe Licensing Website.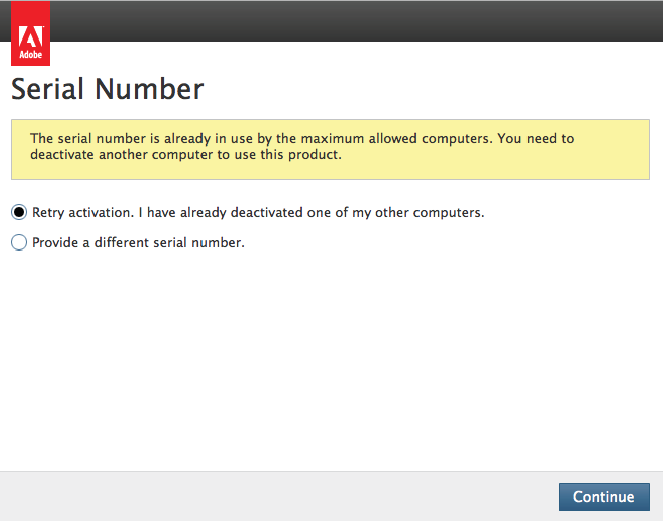 Sign-in Failed error Acrobat DC – How to fix?
If you're seeing a 'Sign-in failed' error on Adobe Acrobat DC, then it's probably because you're trying to use the app on two computers simultaneously. Just like other licenses from Adobe, Acrobat DC also has a single license. You can use the app on two computers, but if you want to sign into a third computer, you're going to have to deactivate a computer. In order to do this, your computer needs to be connected to the internet.
Now, on the older computer, launch Acrobat DC and navigate to Help. Here, click on Sign Out and then click Deactivate. Now try to activate the app on the new computer by once again heading to Help and then 'Activate.' If you're a subscription version of Acrobat DC, then you're going to Sign out of the Creative Cloud to fix this problem.
[note color="blue" title_tag="p" title="Also Read"]
What Is CCXProcess on Startup? How to Disable It?
Errors on older Adobe CS3, Acrobat 8, Acrobat 3D, and Audition 3
You may also experience the activation or sign-in errors on older versions of some Adobe apps. Unfortunately, Adobe has updated their activation servers for those apps, and the only way to fix the issue is to install a newer version. You can also opt to install a version that doesn't require activation.
We hope that the above methods have helped fix the activation limit reached or sign-in failed errors on any Adobe products that you have on your computer. If you do face any issues, please use the comments section to get in touch.
Source – Adobe