Well, the current pandemic situation has not given us many choices to spend time all day. After long hours of work, study, etc. people are either switching over to gaming or binge-watching their favorite tv shows or movies on online video streaming platforms. This is not especially during the time of the pandemic, but this is a normal routine for many people in normal scenarios as well. Whatever the case may be, thanks to the presence of multiple and global online video streaming platforms, you can not only watch tv shows and movies in your regional language but also other international shows in other different languages.
And mind you there are some solid content if you take the search for different language shows. And good thing is that you do not need to know the language as these video streaming platforms like Netflix, Amazon Prime Video, CBS All Access, etc. provide the subtitle feature. Moreover, subtitles not only come handy in watching a different language show, but it also comes handy when you want to watch your favorite show or movie without disturbing the others. You can simply turn on subtitles and watch the show by muting the audio. Not convenient but it does the job for many. In this post, we will give you a complete guide on how you can enable or disable the subtitle feature on CBS All Access. With that being said, let us get straight into the article itself: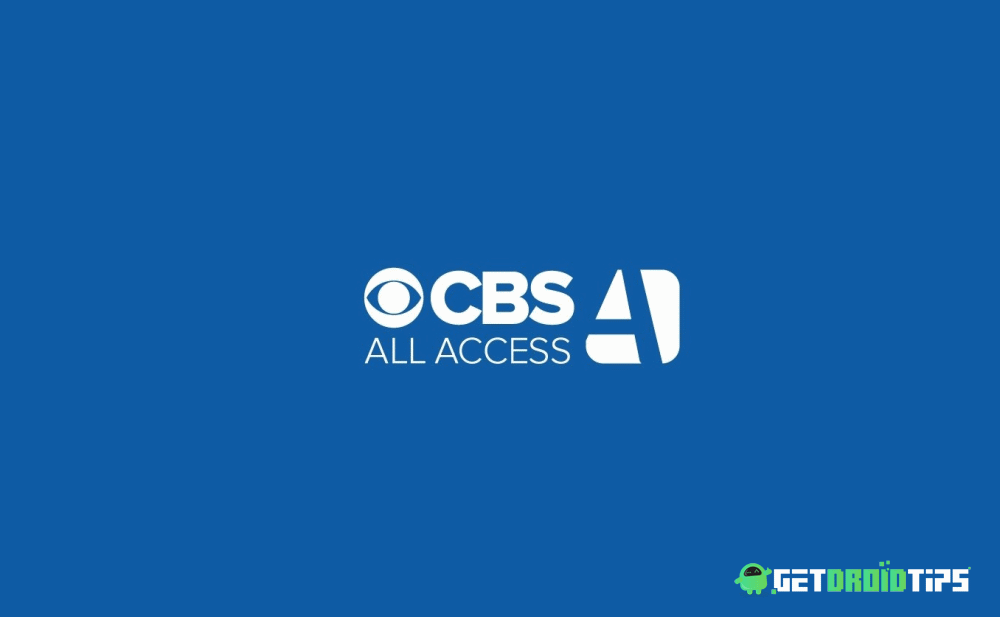 How To Turn Subtitles On/Off On CBS All Access?
CBS All Access is an American video streaming service which is owned by CBS Interactive. Notably, this is a subsidiary of ViacomCBS. There are tons of original content. In fact, it is home to some of the popular web shows like Avatar: The Last Airbender, Star Trek: The Next Generation, The Good Wife, NCIS, Limitless, No Activity, Mr. Magoo, Strange Angel, Tooning Out The News, etc. If you have a subscription to CBS All Access and you want to know how you can turn on/off the subtitle on the streaming platform then, you can follow the guide below:
From a Firestick Device
Open any content on CBS All Access using a Firestick device.
While the content begins to stream, press the pause menu.
You will see a dialog box in the upper right corner of the screen.
Navigate to that and select it.
Then you will be shown options like Subtitles (Closed captioning CC) and Audio.
From here toggle the option on/off.
From a Roku Device
Play the show that you want to use subtitles on.
Grab your Roku remote and press the Asterix '*' button.
This will reveal the side menu and the close captioning option should also be there.
That's it!
From an Android or iPhone
Open the CBS All Access app on your Android or iPhone device.
You need to tap on the hamburger icon.
Enter the More menu.
Choose Settings.
Tap on Closed Captions.
Follow the on-screen instructions to enable or disable the subtitles.
From a PC or Mac
Launch the CBS All Access on any web browser.
Play the content of your choice.
Hit the pause button and click on the CC icon on the screen located at the upper right section.
That's it!
Wrap Up!
So, there you have it from my side in this post. I hope you guys liked this post and were able to turn on/off the subtitles or closed captioning feature on the CBS All Access video streaming platform. Apart from just turning on or off the subtitles, you can also change the size of the font, etc. under the closed captioning menu. So, do check that out. Let us know if you come across any issues while following the above-mentioned methods.
In the meantime, if you liked this content and want to read more content, for more such awesome coverage, you can head over to our check out our Windows Guides, Gaming Guides, Social Media Guides, iPhone, and Android Guides to read more. Make sure to subscribe to our YouTube Channel for awesome videos related to Android, iOS, and Gaming. Until the next post…Cheers!