Learn how to unlock the full potential of your LG Smart TV by connecting it to the internet and turning on WiFi. Follow these simple steps to get started.
While setting up a new WiFi connection on LG TV might seem daunting, it's straightforward. If you are an LG Smart TV owner, you can use your device with an internet connection in many ways. From streaming movies to playing games and much more, using an LG Smart TV with a WiFi connection has many benefits.
You only need to enable the network connectivity feature to use WiFi on your LG TV. Once done, you are ready to gain access to a wealth of online content and streaming services. Fortunately, activating WiFi on an LG TV is a breeze, accomplished through the TV's remote control. Follow the guide below and immerse yourself in the convenience and benefits of a wireless internet connection on your LG TV. Let's get started!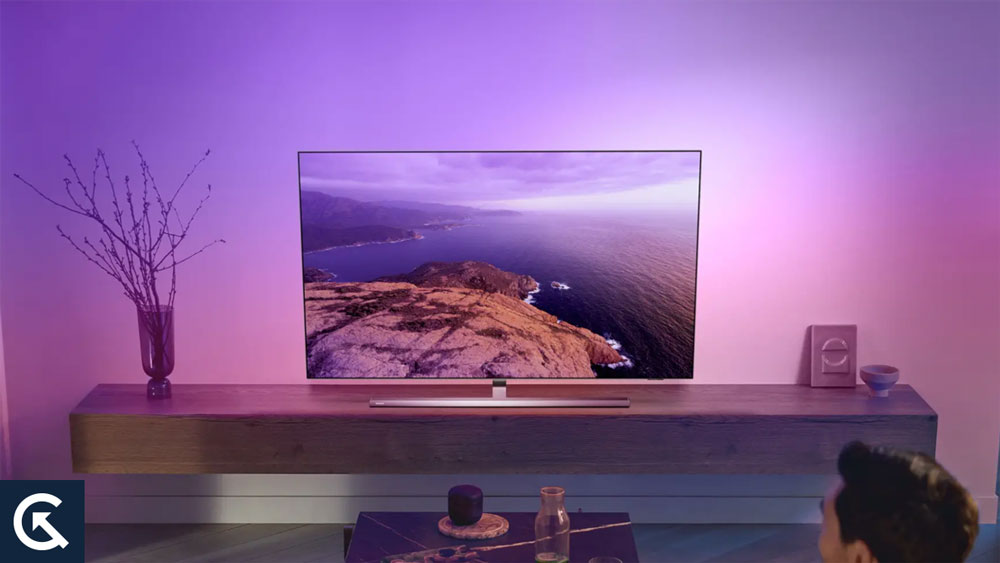 Turn On Wi-Fi on LG TV with Remote
To Turn On WiFi on LG TV with the remote, follow the steps given below:
Press the Home button in the center of your LG Smart TV remote.
Now, using the left-right and up-down navigation arrows, select Setting Icon from the top right corner of the screen.
Now on the left pane menu, click Network and select the WiFi Connection option. From the list of options, you can choose your preferred wireless Connection and follow it by entering the Password.
You are done; WiFi must now Turn On your LG TV.
Turn On WiFi on LG TV without the Remote
If you do not have a remote for your LG Smart TV, you need not worry. For LG TV model 2013 or later, you can still use an ethernet cable or a mouse and connect to the internet (turn On WiFi) easily. To do so, follow the steps given below:
By using Mouse:
Start by plugging a mouse into your LG Smart TV's USB port.
Now, the button under the TV's LG logo and navigate to Quick Settings.
Now using the Mouse, select (Click) the option Input -> Live TV.
Further, expand the side panel menu, scroll down, and select the option Recommended. If prompted to connect, click on Yes.
Next, choose your WiFi network (from the list of options), enter the Password, and then click Connect.
By using an Ethernet Cable. (However, make sure your LG Smart TV has an ethernet port and the TV is kept close to the WiFi router):
All you need to do is plug one end of the Ethernet Port into your WiFi router and another into your TV. You are done; the WiFi is now turned on in your LG Smart TV.
Quick Fixes if the WiFi isn't turning On LG TV
If you are having issues while connecting to WiFi on LG TV, here are some common solutions for the same:
Soft Reset your LG TV
To do so, unplug your LG TV, wait 30 seconds or a minute, and replug it. Now power On the TV, try to reconnect the WiFi, and check if it helps. This process of power cycling may help you within no time and with minimal effort.
Change Location Settings
Sometimes when the LG Smart TV is set to "Automatically," WiFi connecting issues become common. In such a case, reset the settings, and you are good to go.
To do so, press the Home button on your LG Smart TV remote and then navigate to Settings -> All Settings -> General. Now select the option Location. Further on options Broadcast Country and LG Services Country settings, change both locations to a random country and set it again to your Country. Once done, navigate to Settings > All Settings > Location> LG Service Country and select your location this time. Once your TV resets, go to the Location and turn on Set Automatic settings. It will immediately begin to search the WiFi network now.
Perform a factory reset.
Take your LG Smart TV remote press the Home button, and then navigate to Settings -> All Settings -> General. Now press the Reset to initial settings and try to reconnect the WiFi.
Restart Network Router
At times when the above workarounds don't help, restarting the Network Router may bring ease. When the LG TV WiFi drops and asks to reconnect, there's most likely an issue with the device itself. However, you can resolve the same in a few simple steps:
Start by Turning Off your Network Router. Now unplug it from the Power Source, take a 10 to 20-second pause and plug it into the Power Source again. Next, Turn On the Router and allow it up to 2 minutes to connect. Once done with that, restart the TV, which must connect to the WiFi.
Clean the WiFi Module
A few users reported that cleaning the WiFi Module helped them go over the WiFi not connecting on the LG TV issue. You can also try the same, and for doing so,
Start by placing your LG TV facing downwards on a flat surface. Now, using a screwdriver, remove the back cover of the TV unit. The lower part of the TV has a WiFi module, and you can easily detect the same. Now unscrew the case on the WiFi module and then remove the module. After that, unclip the connection ribbon on the WiFi module and then, using a soft brush, try cleaning it all nicely. In case the connection ribbon is bent, straighten it. Once done, reconnect everything back into its place. (If dealing with the hardware part is tricky for you, we advise you to take help from a technician).
Once the LG Smart TV is ready to Turn On, navigate to Settings > All Settings > Network. Turn on the WiFi, select your preferred network and connect. You may no longer face any issues now.
Additional Workarounds:
Use an Ethernet Connection for an uninterrupted experience.
Ensure the USB plugged into your LG Smart TV isn't causing any interference.
Make sure your LG Smart TV and WiFi Router are kept close.
Make sure the Router is powered On and configured correctly.
Ensure any appliance, including microwaves or wireless cameras, doesn't interfere with the WiFi signal. Also, ensure there aren't too many walls between the WiFi router and LG Smart TV.
Make sure your TV's software is freshly updated. To do so, navigate to Settings > All Settings > General > About this TV > Check for Updates. If an update is available, it will only take a few minutes.
Bottom Line…
Turning On WiFi on LG TV is a pretty simple process. Since you have the process mentioned above, you can easily make it through this.
Overall, we hope this article will help you connect to WiFi on your LG TV. However, if you are still facing trouble, connect to LG Support. You can leave a query or Call/ Email them for rightful assistance.