Smart devices like tablets, phones, and laptops have captured the world today. According to an estimate people of today's generation spends 6 to 7 hours a day over these smart devices for their work, a collection of relevant information, spending time over the internet for entertainment and social networking platforms like Facebook, Twitter, Instagram, Snapchat and much more. In this guide, I will teach you on How to Turn on Blue Light Filter on Galaxy Note 8.
The smart devices these days come up with a bright light known as blue light which helps in viewing your screen even in bright light of sunlight. Blue light is a part of the visible light spectrum which can penetrate deeply into retina ( a part of the eye also known as a light sensitive screen which forms an image and thus helps in viewing objects) when exposed regularly.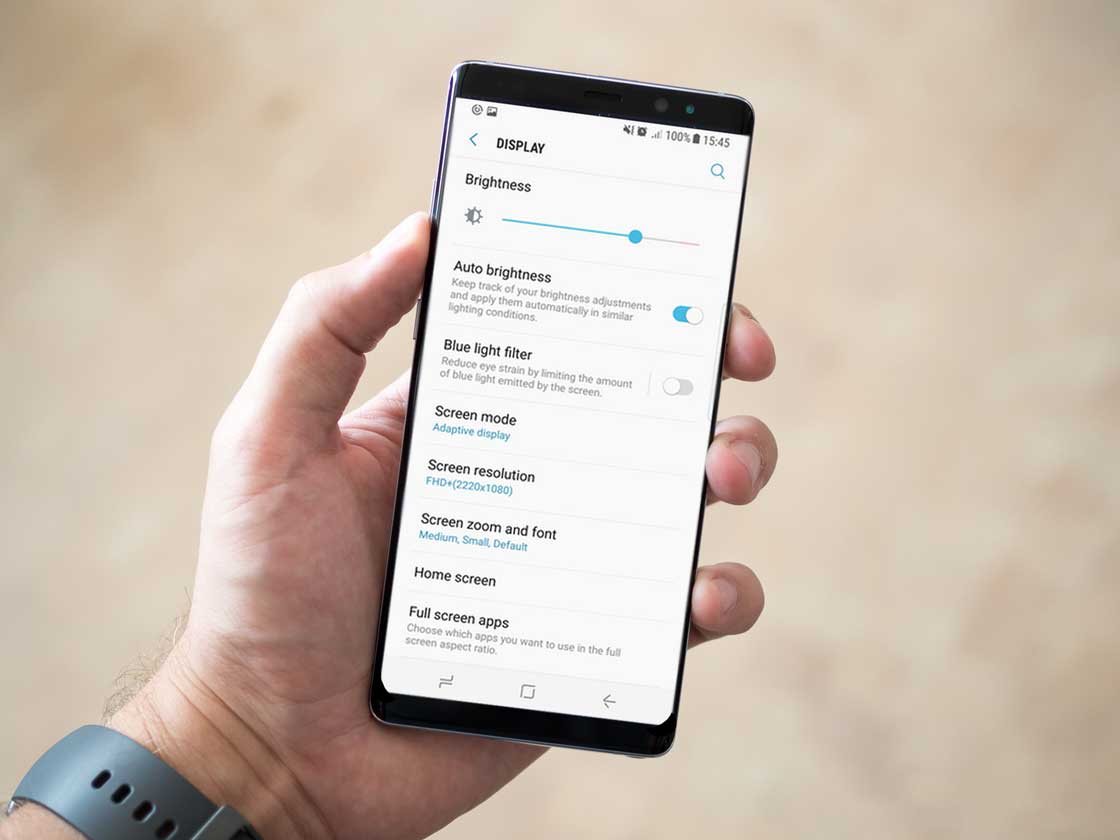 So how we can stop ourselves from exposing to this blue light? Well, need not to worry about it all! The smart devices these days come up with blue light filter screens. These blue light filter screens help in less exposure to the blue light from the smart devices thus helping us to protect ourselves from the adverse effect of blue light.
Find More Android Tips and Tricks Here
Want More Android Tips and Tricks like this? Then Click the link below to find more mods and customization on Android Phone.
[su_button url="https://www.getdroidtips.com/category/android-tips-tricks/" target="blank" style="flat" background="#3b4193" color="#ffffff" size="7" center="yes" icon="icon: check-square-o" text_shadow="0px 0px 0px #fa6512"]Find More Android Tricks Here[/su_button]
Galaxy Note 8 has come with this unique feature of blue light filter screens. You have an option of turning on this blue light filter on galaxy note 8. Let me now guide you how to turn on this unique feature on Galaxy Note 8.
Steps to Turn on Blue Light Filter on Galaxy Note 8:
Open Setting of your Galaxy Note 8.
Search for the blue light filter in setting and go through blue light filter option.
Next, under the blue light filter, you have an option to toggle it on or off, you can enable this feature anytime you what
Use Opacity slider which is located above the turn-on now option to set it according to your comfort.
Also, you can set a timer which will automatically turn on the blue light filter option. You can set a custom schedule or you can set it according to sunrise and sunset option.
Our busy schedule has made us all dependent upon smart devices while we are in work, school, college when we spend time on social networking sites for entertainment, shopping, and many more things.
Also, regular exposure to this blue light from your smart devices can disrupt your regular sleep patterns. The disturbance of your sleep is due to the fact that blue light let you assume that it's daytime and hamper your sleep as well.
You can also turn on the feature of blue light filter on through your voice like other smart devices.
This is how you can enable the feature of blue light filter on Galaxy Note 8 and protect yourself from the harmful effects of blue light.