Enthusiasm is one thing and being able to carry out some modification with technical perfection is another thing. We are talking about those Android users who are keen to modify or tweak around with their devices, but they do it the wrong way. The result they get is a bricked device. For the uninitiated, bricking is a state where your Android device becomes unresponsive. It doesn't turn on and it becomes as good as a brick. So, is there any way to revive it back to action apart from taking it to the official repair center. In this post, we will talk about how to unbrick Asus Zenfone 6 or Zenfone 6z.
Now, this process of unbricking is only applicable when the device is stuck in the QDLoader 9008 mode. Basically, to sum it up yu have to install the Qualcomm driver on the device. Followed by which you have to recreate the partitions on your device. Then once bootloader starts working you can flash the latest stock firmware on the device and everything gets fine. So, we have put up the necessary files and a complete guide which will help you out to unbrick Asus Zenfone 6.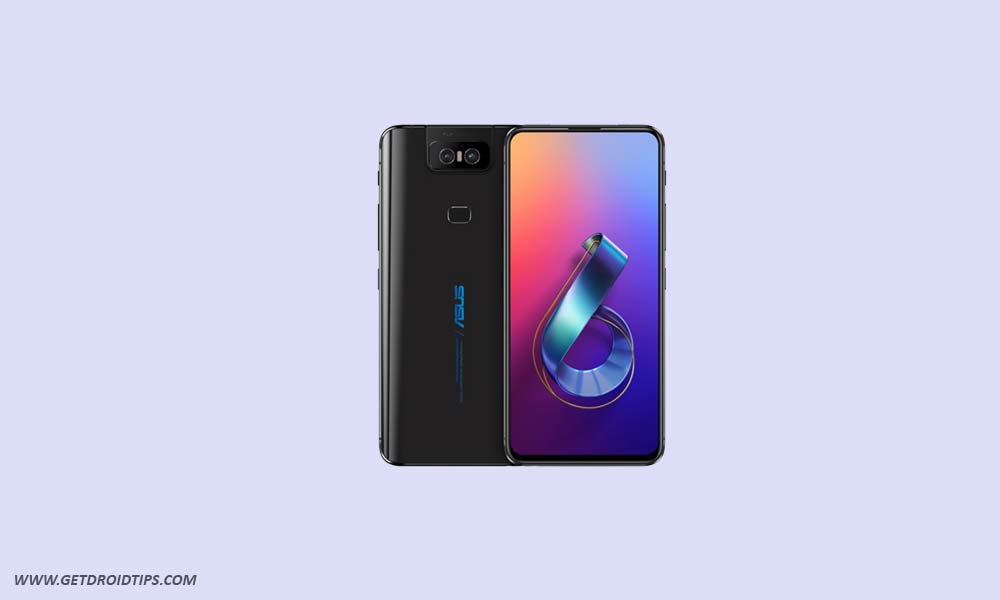 How to unbrick Asus Zenfone 6
Before starting out, we have listed out some tools and guidelines which you need to pick up before heading towards the tutorial.
Pre-Requisites
This guide is for the ASUS Zenfone 6/6z. Do not try it on other smartphones.
Download the required firmware and CAB files from the Download section.
A PC/Laptop
USB Cable
Make sure that your device is charged. Even if your device is bricked, you can charge it.
Download and install the ASUS USB drivers.
Warning
GetDroidTips will not be responsible for any damage to your device while you carry out the process mentioned in this guide. Follow this unbricking guide at your own risk.
Unbricking Guide
Step-1 You have to enter the device into 9008 Mode.
Step-2 Connect the PC with the device
Step-3 Go to Control Panel > Device Manager > Scroll for your connected device > Right Click on device > Update Driver
Step-4 Now browse for the CAB file and select it to install the driver.
Step-5 Download the firmware and extract its content to a folder on your PC.
Step-6 Then look for a file called update_image_EDL.bat script. Execute it. This step will recreate the partitions on your device.
Step-7 Now to be able to flash the firmware on created partition exceute the file flashall_AFT.cmd.
Step-8 Now you can download the latest stock firmware for your ASUS Zenfone 6.
Step-9 Transfer that firmware zip to the external storage on your device.
Step-10 Enter the bootloader mode by holding the Volume + Power button
Step-11 Select the option Recovery Mode by