Recently in Risk of Rain 2, we were able to see an addition of 3 new characters to the game. One of the 3 new characters is Rex, a half-plant and half-robot symbiote. Although Rex doesn't make up as the best character to unlock and play with in the game, it is definitely fun to try out the new character and master the game with its fun abilities.
In this guide today, we'll run down through the process on how to unlock Rex in Risk of Rain 2. Unlocking Rex in Risk of Rain 2 requires you to complete a challenge in the game. The challenge is a tricky one that you should consider being careful on. So without further delays, we'll get right into how to unlock Rex in Risk of Rain 2.
How to unlock Rex in Risk of Rain 2
In order to unlock Rex in Risk of Rain 2, the players should complete the Power Plant challenge in the game. This particular challenge in Risk of Rain 2 asks you to repair a broken robot in the Abyssal Depths. For this purpose, you are to install the Fuel Array, which you can get from the back of the Escape Pod.
You must take the Fuel Array during the first environment itself. Although getting it is a pretty easy job in this challenge, what comes after is pretty difficult. When you take the Fuel Array, it will occupy your equipment slot. With it occupied, you are to carry it to Abyssal Depths, which is one of the fourth environments in Risk of Rain 2.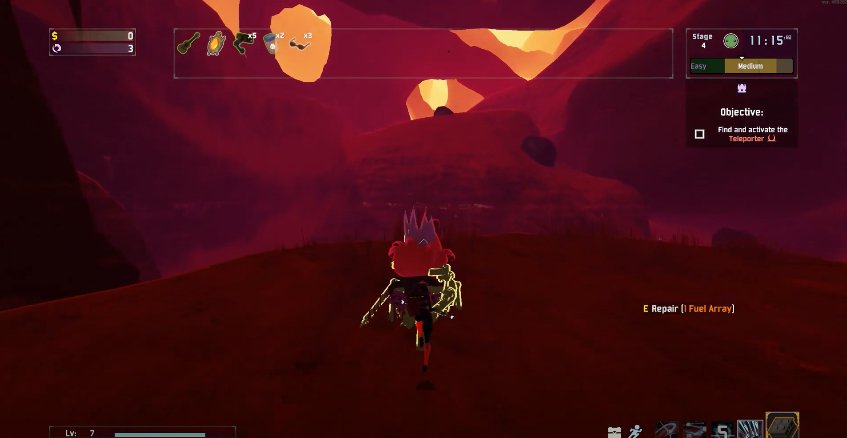 Activating the Fuel Array while it is equipped will cause 300% damage to you, which kills you instantly. In addition to this, dropping your health below 50% will cause the Fuel Array to automatically explode. By now, you might've understood what makes this challenge a difficult one. However, if the goal is to unlock Rex in the game, then you're gonna have to grind hard.
Also Read: Risk of Rain 2: How to Get Silence Between Two Strikes
Bringing the Fuel Array to Abyssal Depths without activating it or dropping below half your health is a really difficult task to overcome. But since we have no workaround, the players are to put in the work in order to unlock Rex. That said, we hope reading the article above has equipped you with some bit of information. Please let us know by commenting down below if you have any further queries regarding the same.
Also, check out our iPhone Tips and Tricks, PC tips and tricks, and Android Tips and Tricks if you've got queries for it or want help. Thank you!