SIM network smartphones are common today. A SIM networked locked smartphone is something which is restricted to be used only on one carrier. In this way, different network carriers provide costly smartphones to users at a low price. Many users will get attracted to a lower price tag and go buy this. The real problem for such users starts when they need to change the SIM on their locked devices. But the lock is made in such a way that the user is restricted to the user from using their smartphone with any other network provider. But there are different ways to Unlock SIM Network locked Android phones, we will guide you through those methods in this article.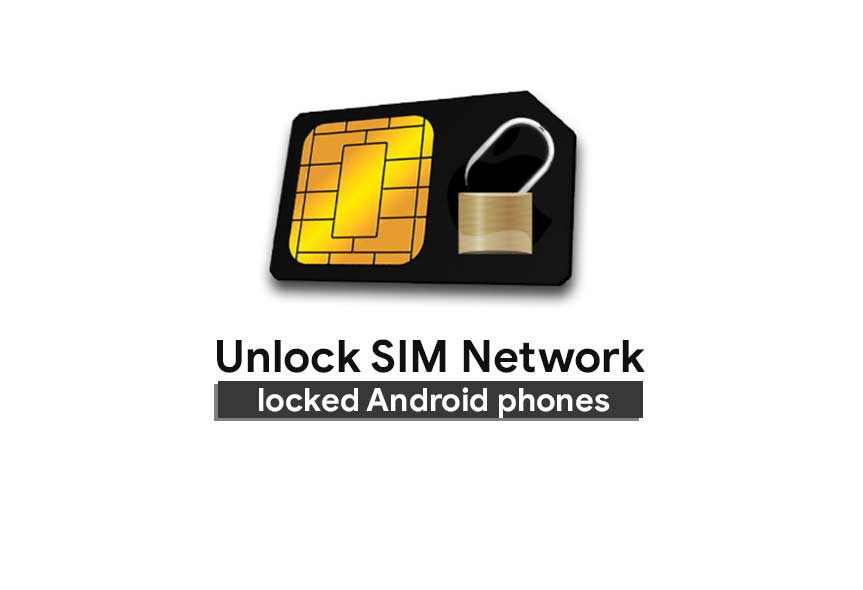 Ways to Unlock SIM Network locked Android phones
There are different software available today to unlock SIM network locked Android phones. We in this article will introduce three best software which can help you in Unlocking a SIM network locked Android phone.
Android SIM unlock software
Download Android SIM Unlock and install it on your PC, and follow the steps given below.
Open the Android SIM Unlock software
Connect your Android phone on to your PC
When your device is detected by the software, click next
Dial ##3424#/*#0808#/#9090# to set your device in service mode/USB settings/diagnostic
On your phone select M+MODEM+ADB or UART [*] or CDMAMODEM and click unlock
Once the unlocking process is completed dial ##3424#/*#0808#/#9090# to bring your phone back to normal mode
On your phone select MTP+ADB or USB[*] or PDA and click next
GalxSim Unlock app
Download GalaxSim Unlock and install the app on your phone, and follow the steps below.
open the GalaxSim Unlock app
Find the Unlock option below Stock lock status and click on it
Wait until the process is completed
Unlock your phone fast & secure app
Download Unlock Your Phone Fast &Secure and install it on your phone. This is a paid service and is a reliable one to do the task. After installing follow the steps below.
Open the app
Fill the form with all needed information
Make the payment when prompted
Wait for the unlock code, which will be sent to your device
Another paid and a very easy way to unlock is to visit the Unlock Authority website. There will be a form to fill with all your details and a payment to be done. When you are finished doing this you will receive your unlock pin on your device.
I hope this guide was useful in understanding how to Unlock SIM Network locked Android phones. If you have any queries or feedback, please leave a comment below.