Just in case you don't already know, the Apple has finally released the latest iOS 11.4.1 for its users. With this update, the major thing is the fix of the fast battery drain issue which the users faced with the iOS version 11.4. Well, there's also something called USB Restricted Mode FUD which is added in this update. FUD here stands for Fear Uncertainty and Doubt.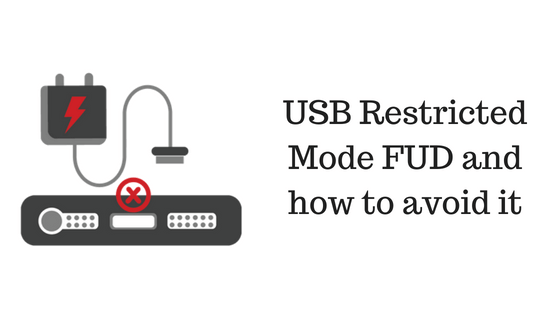 Want to learn more about this USB Restricted Mode FUD? Well, that's what this post is all about. Today, we at the GetDroidTips are her with our post on USB Restricted Mode FUD and how to avoid it. So without any further, we do, let's get started.
USB Restricted Mode FUD and how to avoid it
First of all, let us take a look at what this USB Restricted Mode actually is, should we?
What is USB Restricted Mode?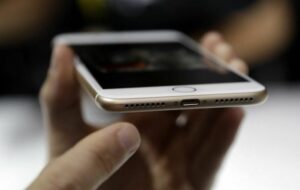 Here is how Apple quoted this new Security System, USB Restricted Mode:
If you don't first unlock your password-protected iOS device—or you haven't unlocked and connected it to a USB accessory within the past hour—your iOS device won't communicate with the accessory or computer, and in some cases, it might not charge. You might also see an alert asking you to unlock your device to use accessories.

If the USB accessory is still not recognized after you unlock your device, disconnect your device from the accessory, unlock your device, and then reconnect the accessory.

Your iPhone, iPad, or iPod touch charges as usual when it's connected to a USB power adapter.
Now, in simple words, the new USB Restricted Mode security system by Apple prevents any third parties from trying to connect your iOS Device over the USB. Why you ask? Well, this will ensure that all your data is protected and is not accessed by any third parties without your permissions. There are a few exceptions though. For instance, if the user uses a USB assistive device to enter the passcode on the locked iPhone. Most of the times, these assistive devices will automatically turn on the setting to allow the USB devices the first time they're connected.
Alright, now some of you might not want such security as it may bother you more than help. Well, here is how you can avoid USB Restricted Mode FUD.
How to avoid USB Restricted Mode FUD?
In order to avoid the USB Restricted Mode FUD, you need to follow these steps carefully:
First of all, go to the Settings on your iPhone.
Now, tap on the Touch ID / Face ID & Passcode option.
Here, Turn the option on which says, USB Accessories: Allow Access When Locked.
That's how you can avoid the USB Restricted Mode FUD on your iPhone and iPad.
So that's it guys, this was our take on USB Restricted Mode FUD and how to avoid it. We hope that you found this post helpful. Let us know what do you guys think about the USB Restricted Mode FUD in the comments section down below.