We have heard over time that smartphones have changed the way a person carries on with his/her day to day life. Thanks to all the applications that we run our smartphones on, it has made our life easier and has touched almost every aspect of our life. One area is transportation and you can find numerous taxi based apps on the Play Store or App Store depending on the OS of your smartphone i.e. Android or iOS respectively. One of the most popular ride-hailing app available across both the platform is Uber. It is one of the best ways if you wish to commute from one place to another. But, have to ever thought that you can make use of Siri to book a cab on Uber.
If your answer is yes and you would like to know the method then you are at the right place, as in this post, we will give you a guide on how to use AirPods for booking a cab on Uber. AirPods are one of the best wireless earphones available for iPhone users and it has built-in Siri that lets you accomplish certain tasks using voice commands. And with the help of Siri, you can even book a taxi on Uber pretty easily. So, without any further ado, let us get straight into the article itself: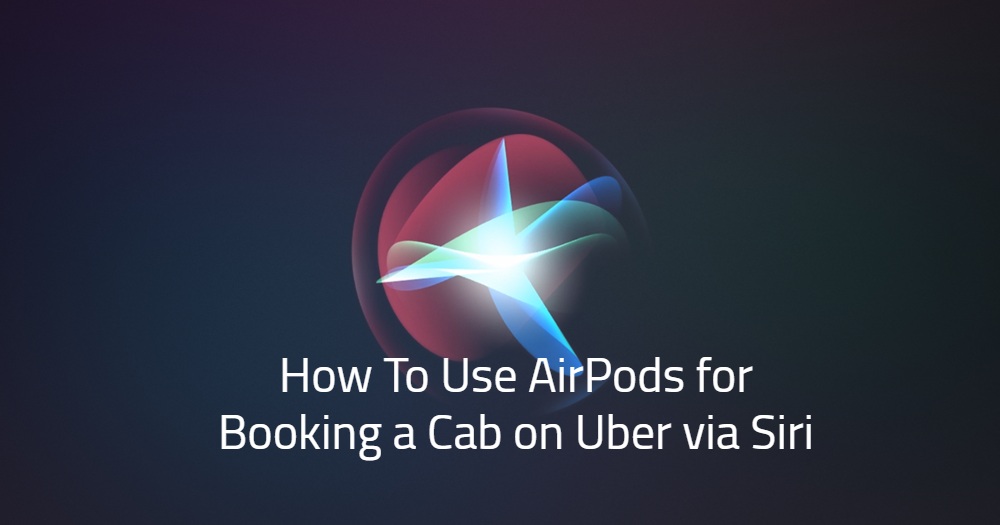 How To Use AirPods for Booking a Cab on Uber via Siri
Before we head on to the steps for booking a cab on Uber on Siri using AirPods, make sure that you have enabled the Siri function on your smartphone. Once you are done with that, you can follow the below-mentioned steps:
Trigger Siri by voice the common voice command, "Hey Siri" by holding the side button or home button (on older iPhones).
Now you need to tell Siri to "Get me a ride with Uber" or something similar to this.

The Uber will access your data.
Then select the type of Uber ride you wish to take and continue with the process of booking.

Confirm and voila your Uber ride is booked.
That's it! You just need to wait till your Uber ride comes and picks you up. However, I feel that booking a cab using your phone is much simpler and easier than booking it via the AirPods. But, it gives you a bit of handsfree time. In fact, you can use this method on other ride-hailing services like Lyft as well. Let us know in the comment below if you liked this post and were able to trigger the cab using Siri on Uber. Until the next post…Cheers!