When it comes to modern smartwatches, the Apple Watch Series 8 is among the best options available. It has a large, visually appealing edge-to-edge screen. In addition, the health and safety features make it a great purchase. Unfortunately, Apple Watches are designed to pair and work with iPhones only.
It will be tough to use your Android phone and Apple Watch Series 8 together. However, this does not imply that it is impossible. Learn in this post how to pair your Series 8 Apple Watch with an Android phone. So, let's get started. We're sure you will be amazed.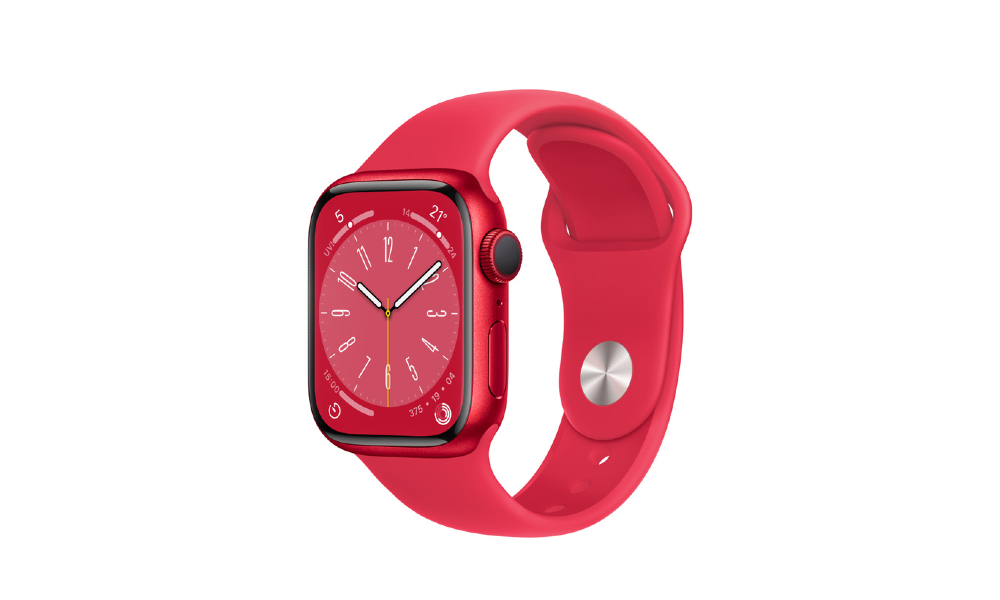 Do Series 8 Apple Watches Work With Android?
The simple answer would be no. The Apple Watch isn't officially compatible with Android devices, unlike other Apple products such as AirPods and Mac (kind of). Even those that are compatible with Android devices have very limited functionality.
But don't worry! If you've got an Apple Watch Series 8 and you want to use it with your Android device, it is possible. There are ways to get around this incompatibility. It's worth noting, though, that these approaches aren't without their drawbacks and may lead to the loss of some features. Nevertheless, something is better than nothing.
Use Apple Watch Series 8 Without an iPhone
To use your Apple Watch Series 8 with your Android device, you will need an iPhone to set it up, at least for some time. You can borrow your friend's or a family member's iPhone for this purpose. Keep in mind that only the "LTE/Cellular" version of the Apple Watch can be used without an iPhone. So, if you have an Apple Watch cellular model, move ahead.
You might ask, why only the cellular model? Since the non-cellular model relies on the Bluetooth connection with an iPhone to make and receive phone calls, messages, and notifications, it is impossible to actually use the non-cellular model without an iPhone or with an Android. Therefore, you will need a cellular Apple Watch.
Note: Remember that we are not actually pairing the Apple Watch with an Android. We are setting up the Apple Watch to operate standalone, i.e., without an iPhone.
Before we proceed, here are some of the things you need to keep checked:
Check SIM card compatibility: Ensure that the SIM card in your Android phone is compatible with the one in your iPhone. Most new smartphones, including iPhones and Android phones, use nano SIM cards. However, some older Android phones may only accept micro SIM cards. If you plan to switch to an iPhone 14, you'll need a virtual eSIM card for your Android phone compatible with it.
Sync Apple Watch with an iPhone: Before proceeding with the Android pairing, sync your Apple Watch with an iPhone using your iCloud account. This is necessary for downloading apps and linking the watch to your phone number.
Prepare the iPhone: Turn on the iPhone and insert the SIM card before starting the Apple Watch.
Now, you can start the actual process:
Ensure that both the iPhone and Apple Watch are turned on. Bring them close together, and you'll either see the new pairing screen or launch the Watch app on your iPhone and tap "Pair New Watch."
Next, select "Set Up for Myself" and follow the on-screen instructions to complete the setup process.
The Viewfinder camera on the iPhone will launch. Align the phone's camera with the watch's screen to allow the devices to sync.
Tap on the "Get to Know Your Watch" option to select the apps you want to use.
Once the above steps are complete, turn off both the iPhone and Apple Watch.
Now, swap the SIM card from your iPhone to your Android device.
Power on your Android phone and let it connect to a cellular network. Then, power up your Apple Watch.
You should now be able to receive calls and messages on your Apple Watch, regardless of the fact whether the iPhone is in range or not.
Using Apple Watch With an Android: Limitations
Once you have synced your Apple Watch, you should be able to receive calls and send/receive messages right from your Watch. However, there are several limitations when you are using an Apple Watch with an Android. Since most of the Apple Watch features need syncing with an iPhone, they won't be available when using the Apple Watch with an Android or standalone.
You may also face problems while texting or calling with your Apple Watch. In that case, you'll have to revisit that friend, borrow their iPhone, and unpair and re-pair your Apple Watch like you did in the first place. Plus, if you want to install any software updates on your Apple Watch, you'll have to do the same.
It is also important to understand that some apps may malfunction or not work at all. It's possible to send iMessages from an Apple Watch, however sending an SMS message may not always function. Moreover, the Apple Watch's fitness and health tracking apps can't communicate with your Android device.
Final Verdict
It is possible to use an Apple Watch Series 8 with an Android phone, but doing so is not straightforward, and you will lose access to several of the Watch's features as a result. However, an Android smartwatch is the way to go if you want a more streamlined and hassle-free smartwatch experience. The Samsung Galaxy Watch 5 and the Google Pixel Watch are two of the most well-liked smartwatches now available. Without the restrictions and hacks necessary to use an Apple Watch with an Android phone, you can enjoy the full capabilities of a smartwatch with one of these devices.