B612 is a camera app for mobile which is developed for selfies that offer plenty of filters to your images and other editing options for some creative or new look. It's a free app available for both Android and iOS platforms. Most of the mobile selfie lovers always prefer to capture images with filters, beauty modes, stickers, and a lot more. But there are plenty of other features or options available that you can play around with it. Check out a full guide on How to Use the B612 Camera App on your phone.
Make sure that the B612 app is installed on your phone and you will require an Android 4.3 version or above to run the app properly. While the iPhone and iPad users can easily install and use this app for free. So, if you wonder how to use this B612 app easily to make your selfies better, this guide is for you. Now, without wasting any more time, let's jump into the complete guide below.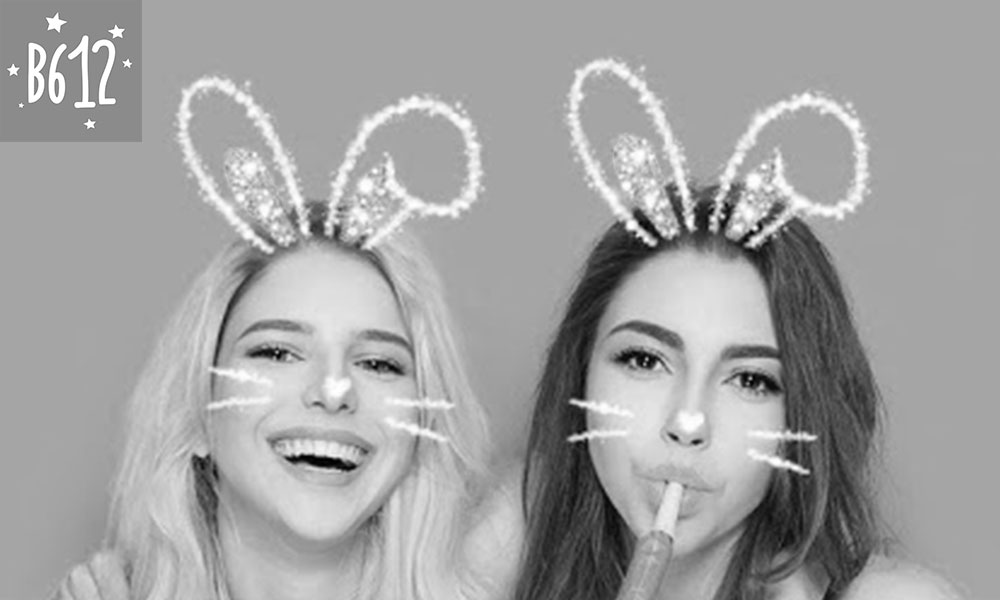 How to Use B612 Camera App on your phone
This app has some of the highlighted features that you should know. It has over 1,500 stickers with facial recognition mode, real-time beauty effects, a huge range of filters, include background music to the videos, AR Stickers, boomerang videos that play on a loop, powerful editing options, create collages, and more.
1. Use Filters
Filters are one of the most useful features on a camera app and you can easily choose and select your suitable filter-mode for the best look. Alternatively, you can tap on the Filter icon at the bottom-right corner and choose your preferred one.
2. Adjust Filter Intensity
While taking a selfie or a photo from the rear camera, you can manually set filter intensity according to your preference. Drag the lower bar left or right to see the real-time effects. Once you set the level, tap on the Face icon to adjust the beautification level and then capture the image.
3. Set Your Favorite Filter
If you like any particular filter on the app and mostly use that filter, you can directly set that filter to the favorite list. Just long tap on the filter and it will be marked as a favorite one. Now, whenever you go to the filter mode, the favorite filter will be shown to you with a star icon on the top of it.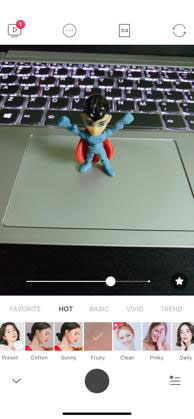 4. Turn On Auto-Save
If take a lot of selfies or images from the rear camera using the B612 app on your device, you can easily turn on the Auto-Save option. As the name suggests, all the captured images will be saved automatically to the device storage.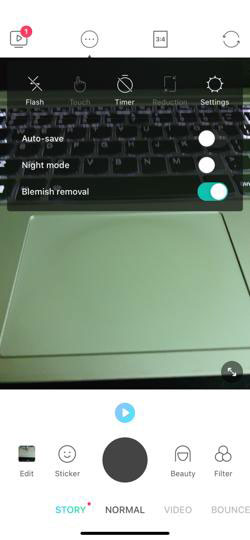 5. Edit Beauty Mode
Not only you can take images in Beauty modes, but also you can use Details, Makeup, Skin options to customize each and every layer of the image. Such as you can select and customize Slim, Chin, Eyes, Enlarge, Length, Narrow, Lips, etc according to your preference.
6. Create Collage Images
To select and create the best memory with multiple photos, you can use collage mode in the B612 app. In order to do it, tap on the image resizing option and then swipe left. This will bring a lot of collage options. Just choose one and capture images or select images from the gallery to complete the collage image.
7. Save High-Resolution Images
Usually, you can save images in HD quality from the B612 camera app. Meanwhile, if your device supports HD+ resolution images to capture and save in the gallery app, you can do it also. Just go to the B612 camera app settings > turn on the High-resolution toggle.
8. Put Location Info
You can also put location info in the captured images from the B612 app directly by turning on the Location info feature. Head over to the B612 camera app Settings > enable the Location info toggle.
9. Use Sticker Storage Optimization
This feature will also be useful for most of the B612 camera app users. As some times, most of the selfie lovers take a lot of selfies to choose a perfect one and forget to delete the rest of the images from the gallery app. By using the Sticker Storage Optimization option, all the unused sticker embedded images will be automatically deleted after two weeks, if not used within two weeks. Cool, isn't it?
In order to enable this feature, go to the B612 camera app Settings > enable the Sticker Storage Optimization toggle.
10. Download Stickers for Offline Mode
You can also download a bunch of stickers from the B612 camera app directly into the app to use it even in offline mode.
11. Use Stickers with Audio and Faces
The best part of the B612 camera app is that some of the stickers do come with included audio and other multiple faces to create a fun image or video easily.
12. Add Music to Videos
You can easily add background music to the short videos to make it funny or viral on social media. Just go to the Video mode > Tap on Music > Choose and tap on the preferred music > Start recording the video and save it by tapping on the red arrow icon. You can also adjust video speed, apply video filters, and more.
13. Change Videos to GIF
Saving GIF animation is another cool feature and you can easily upload the GIF on social media or can send anyone as well. Just record a video in the B612 camera app and tap on the red arrow icon to save it. In that process, you will get an option to save it as GIF. Tap on it and you're done.
That's it, guys. These are some of the best and most useful features that you should know to use. Feel free to ask in the comments below for any queries.