Kids mode on Microsoft Edge is a contemporary feature to keep your child away from a huge load of adult content available on the world wide web today. Microsoft Edge is a browser that is emerging and trying to carve its own niche among the existing ones.
With the onset of varied information available on the net, it is important to give each child a safe browsing experience. Kids Mode on Microsoft Edge boasts kid-friendly features and safety guardrails. Some of the key features include customizable browser themes, Bing safe-search, kids-friendly content, and a password to exit.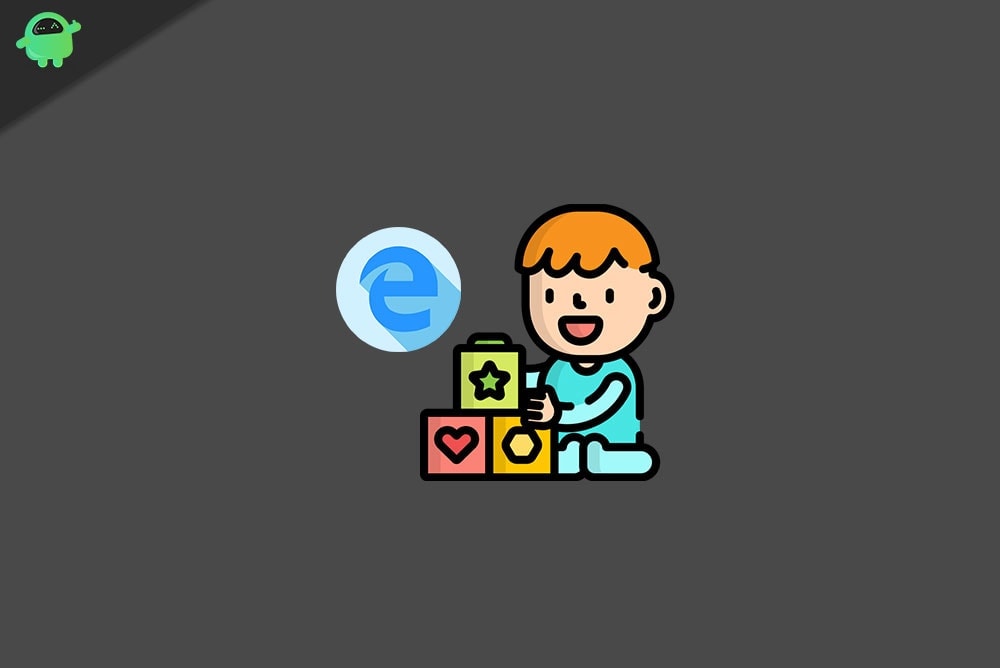 What is Kids Mode On Microsoft Edge?
Kids Mode on Microsoft Edge is a browser that has been tailored by Microsoft with safety controls to help keep your children safe. Kids Mode is limited to US English on Windows and macOS in Microsoft Edge. Also, to use this feature you do not require to create an account or profile of your child. Parental control for a safe browsing experience is a now crucial requirement for your child. Other platforms like Google, Amazon Prime, Netflix also come with a kids mode.
How to Start Kids Mode on Microsoft Edge?
Open Microsoft Edge and Click on the profile switcher. It will be located as your profile icon right on the top left corner of your Edge browser.
Select the option Browse in Kids Mode below your profile image. Also, it is not required for you to sign into your account to access this feature but it is recommended that you are signed in. This is because signing into your account allows Microsoft to sync the Kids Mode setting across all your devices.
Next, choose the age range of your child from the pop-up on the screen to start the Kids Mode. There are two age ranges available for you to select between 5-8 years and 9 years or older. The Kids Mode will open on your browser in full screen.
How to Change Age Range On Kids Mode?
If you need to change the age range for your child, you can always use this link. Also, Kids Mode continues to run on your web browser until you exit it.
Again, after making the required selection between the age ranges, your current browser will be saved and closed automatically and a new full-screen window opens in Kids Mode.
How to Exit From Kids Mode on Microsoft Edge?
Remember, Kids mode will automatically open on your browser unless you exit from it. To exit, click on the Kids Mode profile icon at the top right corner of your screen.
Next, right below the profile icon, you get an option Exit Kids Mode Window.
Now, enter your device's credential,i.e, the same password you used to unlock your mobile or computer, to exit from Kids Mode. If you or your child try to close the window from the taskbar or from the upper right corner of your screen, you'll be required to enter credentials.
How to Customize Browser Theme in Kids Mode?
Once logged in to Kids Mode, you can customize the theme of your browser by selecting Choose Background and Colors.
Choose from the different options available and select Done. Additionally, your normal web browser will not inhibit the theme from personalized Kids Mode.
How to Grant Website permission in Kids Mode?
When your child visits a web page that is not predefined in the allow list, they will see a block page. Consequently, you can give access to your child by selecting Get Permission.
Again, you need to enter the credentials of your device. The block page will refresh and you'll be allowed to access that particular website only for the current browsing session.
How to Make Changes to the Allow List on Kids Mode Settings?
You can only make changes to the allowed list when you are outside of Kids Mode. So make sure you exit Kids Mode on Microsoft Edge and return to your normal browser. Then, click on the Setting And More option in your Microsoft web browser.
Next, go to the Settings option, and from the menu given below choose Family.
Click on Manage allowed sites in Kids Mode to view the predefined list of kid-friendly websites.
Now, if you want to close or remove any particular site from the allow list, click on the cross (X) sign next to it. You can also add any required website by your child by selecting Add Website button on the top right.
Microsoft vouches to make the Kids Mode the best and the safest place for your kid to explore the web. Although, it is not widely available now this is surely going to a buzzing feature for kids on the net. With this feature introduced, parents can skip the hassle of manually picking and allowing particular websites on their browsers. The company is also working towards improving the experience for children using Kids Mode on Microsoft Edge. It also encourages parents to share feedback through Menu->Help and Feedback-> Send Feeback. To know more click on this link.
Let us know in the comments if your child enjoys this new feature on Microsoft Edge!