Riot Games made a strategic turnaround when they released the dominant tactical first-person shooter game "Valorant". At that time, we had other such genre games but Valorant seemed to be the only game that made tactical shooters and eSports more accessible to new players. Moreover, the game was strategically planned, being teased a lot with Codename "Project A" in 2019. It also earned a massive userbase and eventually ruled over the entire gaming industry.
Whether you look at Valorant's game flow or in-game items, you will find this Riot Games development a straight path towards success. But it is also a bitter truth that sometimes even such privileged games show unwanted results. To be specific, some Valorant players are reporting that while playing the game, the textures are not loading properly. They seem blurry and pixel-less. To address this concern, we are sharing a few troubleshooting steps that can help you fix this issue.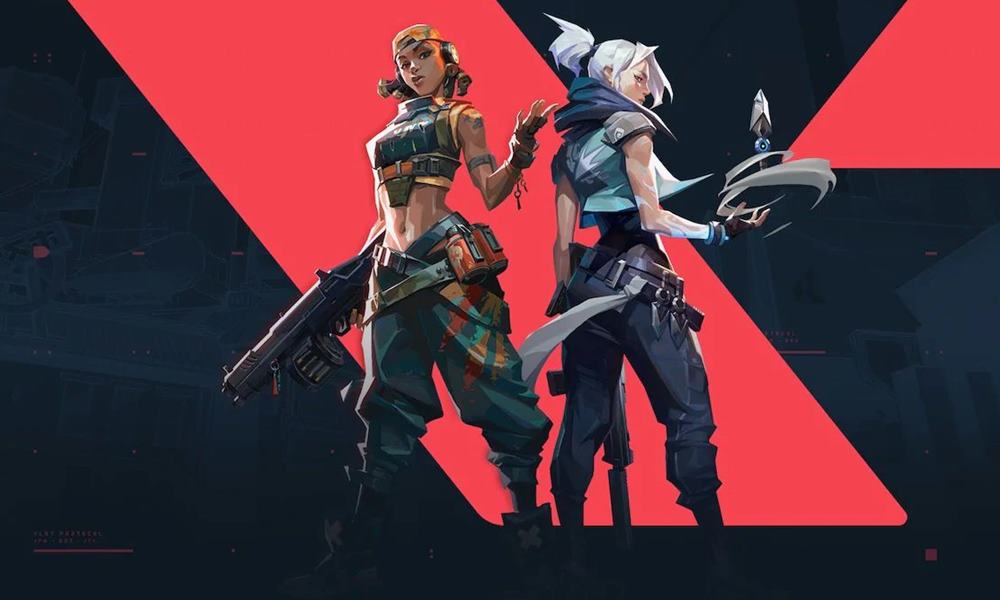 How to Fix If Valorant Texture Not Loading or Blurry
Valorant has had its fair share of errors, and luckily, the developers have managed to resolve most of them in a timely manner. With such innovative gaming behavior, developers often try new things with the game. These changes sometimes yield favorable results but occasionally, they lead to a poor gaming experience.
Like today, Valorant has meticulous settings for their texture display, and they adopt different things to it. But suddenly a few Valorant players complained that their game's texture screen is tearing. To put it another way, the screen appears blurry to some players. This affects the visibility of the in-game elements, making the entire gaming experience seem worse.
Riot Games acknowledged the fact that some Valorant players are encountering display texture tearing issues. But as of now, there is no satisfying update from the developers. They might possibly be working on it. Or perhaps there is some issue from the player's end. However, we can't wait for an official solution, and what we can do is to check if we are making any mistakes that are resulting in such issues. Below, we are sharing a few troubleshooting steps to try.
Restart the game
There have been many cases where players have had to restart the system to play the game properly. This is because after running for long hours, the device might stop processing with the efficiency that it requires. Until we provide it with a fresh start, Valorant would keep showing issues. Therefore, the foremost thing to do is to give your device a fresh restart as the first attempt to fix the issue.
Adjust the Display Settings
The next fix you can try is to recalibrate your device's display settings. Because even after restarting the device, if the game shows the same texture not loading issue then it means there's a fault somewhere in the display settings. Here, you need to adjust those display settings. Until they are adjusted, the game will keep showing the texture not loading problem. Follow these steps to adjust the display settings.
Open your PC settings.
Click on the System Section appearing in the left panel.
Then Select Display >> Advance Display.
Next, Select Display Adapter Properties for Display 1.
Now Click the List all modes button.
After that, Select the last option there.
Lastly, Click on OK and Apply to Save the Changes.
Reconfigure Power Settings
Windows has numerous modes, each with its own advantages and disadvantages. Most of the time when we play games, the PC needs to perform at its best which consumes more battery. If you have chosen battery-saving power settings then the PC might not be able to work in such performance-oriented modes. Therefore, you need to reconfigure the power settings. Follow these steps to do so:
On your PC, Open the Settings Menu.
Navigate to System >> Power & Battery.
Then Click on the drop-down icon next to Power mode.
From the next screen, Select the Best Performance option.
That's it; You are done.
Overlook the In-game Settings
Next, check the default in-game settings. If Valorant's settings are not appropriately set as required, then it may keep showing the same issue frequently. Since you are encountering a texture not loading error, you need to enable VSync and disable the Limit FPS option. These settings have worked for many users. But these settings are so intricate that not every player is aware of them. So, follow the steps below to adjust the in-game settings.
Open Valorant on your PC.
Then Go to Settings >> Video.
Next, Switch to Graphics Quality and Enable VSync from there.
Under the same Video Section, look for limit FPS Always.
Now Click the Off button next to it.
That's it, Relaunch the game to save the settings.
Conclusively, these are the most effective solutions to the best of our knowledge. I hope that most of the players who were encountering this issue have now resolved it. Even after that, if you're still facing the same error, we recommend raising a help request over official support. They will offer you personalized assistance for your texture not loading issue. So, try these fixes. However, if you are looking for a more permanent solution, you might have to wait for an official notice.