Vivo is a leading smartphone company, and it is famous for its camera phones. Recently Vivo launched their new device named Vivo Z5x. This device costs around 12999 rs, so it falls under the mid-range segments. Many people speculate that the new Vivo Z5x 2020 will come with waterproof ratings. To test these speculations and rumors, we need to perform the Vivo Z5x 2020 waterproof test.
There are several questions regarding the waterproofing and durability standards for this smartphone. Is it durable enough to survive day to day life, and is it a waterproof device, and much more comes in our mind with this budget device. Don't worry, and we have all the answers in this article. We will discuss this device as well as the hardware standard and waterproof standard in this article.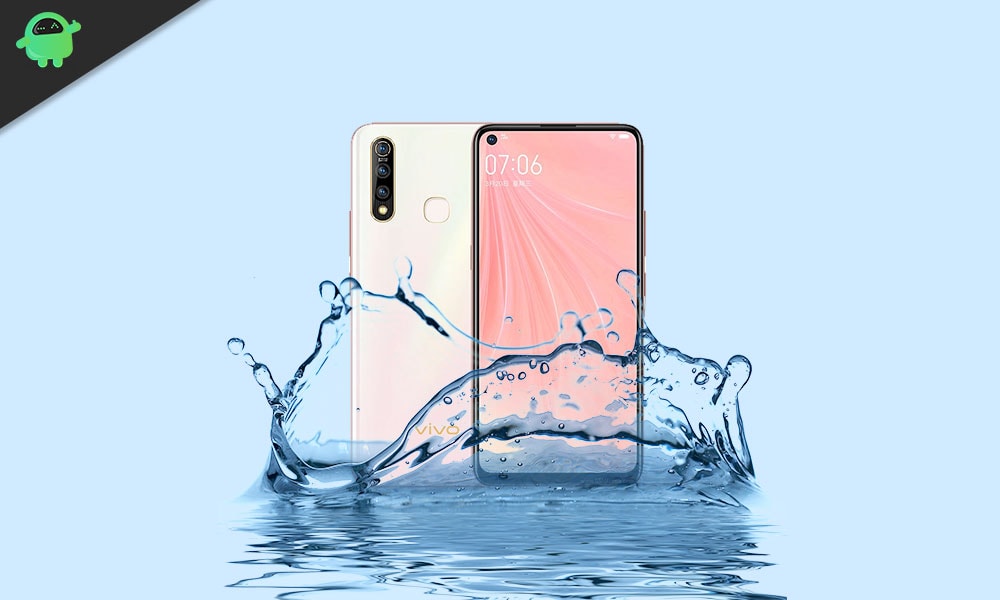 Is Vivo Z5x 2020 a Waterproof device?
Let it be any device if you want to check about the waterproof quality you can do it simply by checking its IP rating. The IP rating is an International major that is created by different testing agencies. Different IP ratings have different quality representation. For example, IP68 ratings represent the waterproof quality of a device, which means if a device has an IP68 rating, then it is a waterproof device.
To check the IP value of this Vivo Z5x device, we checked the official website of it as well as some other sources. Sadly, there is no mention of its IP rating on the official website.
However, there is always another way to check if a device is waterproof, and that is by conducting a waterproof test our self. We are going to do the same and going to share the results with you guys. Before this, let's have a look into the specifications of the Vivo Z5x device.
Vivo Z5x Device Specifications
Firstly, talking about the performance, This device comes with Qualcomm Snapdragon 712 2.3 GHz Octa-Core Processor. It has 4GB of RAM and 64GB of internal memory.
After that, the device has 3 rear camera that is 16MP, 8MP, 2MP, and 2MP. It has a LED rear flash. It has a 16MP selfie camera. The device has a Color IPS LCD screen with a resolution of 1080 x 2340 pixels and 395 PPI density.
It is a dual sim phone with nano+nano sim slots, and it supports 4G. The device has a 5000 mAh huge battery, and it has 18W fast charging support too.
Vivo Z5x waterproof test
To check if Vivo Z5x is waterproof or not, we conducted a waterproof test on it. It is simple. We took a bucket filled with clean water and kept the phone inside the bucket for 1 minute. After that, we took the phone out and ran a full test on the device. It was working fine, however, the speaker sound got a little distorted.
| | |
| --- | --- |
| Screen | Working |
| Camera | Working |
| Speaker | Speaker sound distortion |
| I/O Ports | Working |
Touch was okay, and other parts like charging port were working well too, but we checked them after drying the phone. It clearly means the device is not completely waterproof, and the user needs to be careful.
Conclusion
To sum up, it is clear after the test that the device is not waterproof, but we can call it a splash-proof device to some extent.
Disclaimer
The waterproof & Dustproof results are purely based on individual/team observation. These tests will only give an idea of whether a device is waterproof or not. We recommend users not to try this test at home, as it might damage your device.
Always be careful while using Vivo Z5x 2020 around water as it has no waterproof protection, and you may face trouble. That's all for this article. We hope this provides you with all the necessary information about Vivo Z5x waterproof standard.