Warframe is a role-playing third-person shooter game that is developed and published by Digital Extremes, it is an online multiplayer action game, which somewhat justifies its name. In March 2013, it was initially released for Windows Personal computers. From the initial days of its existence, it has created and maintained quite a cult following.
Hydroid is the wrathful and wayward character of Warframe, who appears to be a mighty pirate or sea captain. He possesses the power of controlling the sea as he wishes and of calling the monsters from the deep to end his enemies' lives. Hydroid is one of Warframe's traditional character, who brings strong crowd control and improved tool drops. Credit goes to his Pilfering Swarm enhance. Along with being good at farming, he is also great at disabling enemies and causes multiple sources of damage to his enemies at a wide range. It will be good for Hydroid on board. So, if you want to know how to get Hydroid, we have made a complete guide for you. Follow along.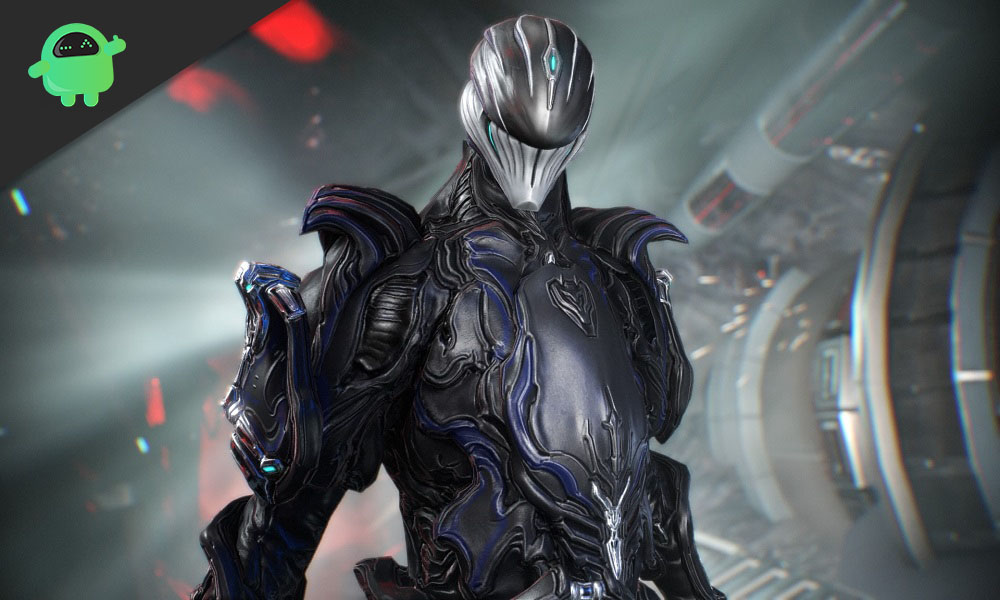 How to get Hydroid in Warframe?
"Hydroid, a deadly marauder from the deep."
– Lotus
It can be a bit difficult to get Hydroid. Mainly for the new players in this game. As to obtain him, you have to face and defeat Councilor Vay Hek. To do so, you need to get into an Oro mission on Earth. It can get very tough as there are several phases in which Vay Hek flies around, and it is only possible to shoot him at a really small and vulnerable on either of his face or his back. And it gets more robust, as shooting his once doesn't work. You need to shoot him three times. Then only you will enter into the final arena. Once after reaching the final arena, it becomes a little easy, as Vay Hek becomes a large mech, it allows you to shoot him quickly.
After you kill Vay Hek extract, you will receive random drops of Hydroid's System, Chassis, or Neuroptics. Hydroid's blueprint costs 50,000 Credits. You can purchase Hydroid from the in-game market place which is located in the orbiter. Or, you can spend 300 platinum to purchase Hydroid from the market place. But in case you don't want to spend your exceptional currency, there is another way for you to obtain Hydroid. You can purchase his main plan from the market place, which is available for 25000 Credits. After receiving all the element plans, you can use resources to build them in the Foundry. Below we have listed the resources you will need.
Neuroptics
150 Polymer Bundle
15000 Credits
1 Control Module
2 Argon Crystals
150 Alloy Plate
Chassis
1000 Polymer Bundle
300 Rubedo
1200 Nano Spores
2 Argon Crystals
15000 Credits
Systems
15000 Credits
220 Alloy Plate
1 Orokin Cell
500 Polymer Bundle
4 Galium
Every element will need 12 hours of building time. However, all the elements can be built at the same time. You can then merge all the elements with the main plan to create the wrathful beast. Usually, it takes three days to build Hydroid, but if you want, you can stimulate the process by using Platinum.
Do you know that there is also a prime variant of Hydroid is also available? It has got increased armor, more energy, and shield.
Relics that contain Hydroid Prime:
Chassis: Vaulted: Neo B4, Neo N8, Neo S8, Axi C3, Axi C4, Meso H1 Available: Neo S11
Neuroptics: Vaulted: Axi A3, Axi N4 Available: Neo G1
Blueprint: Vaulted: Meso N5, Meso B2, Meso Z2 Available: Axi K5
Systems: Vaulted: Axi H3, Neo H1, Neo H2Available: Axi H4
This guide was to help the players of Warframe who want to get the character Hydroid. We hope you find this guide helpful and have already made your mind about in favor of Hydroid. If you liked this guide, go on and check our latest iPhone Tips and Tricks, PC tips and tricks, Games and Android Tips, and Tricks. There are more like this. Moreover, you may also subscribe to our very own YouTube Channel and participate in the $150 giveaway contest. However, if you have any queries or feedback, do comment down below with your name and e-mail ID. Happy gaming!