Call of Duty Warzone hit the 50 million player mark just a few days ago and the game is showing no signs of stopping. Recently, the game got a new update which replaced the Trio mode in the game with Quads, new weapons, and maps. Soon after, due to the backlash from the community, the trios mode was also added alongside the quads mode. The developers have been pretty active in listening to the community, and this is a prime example of that.
After the update, some users have been reporting a pretty weird and frustrating issue. The game crashes for them after going past the lobby screen or mid-game. It often happens randomly, but some users are not able to play at all altogether. If you are facing the issue as well, read on to find out how to fix it: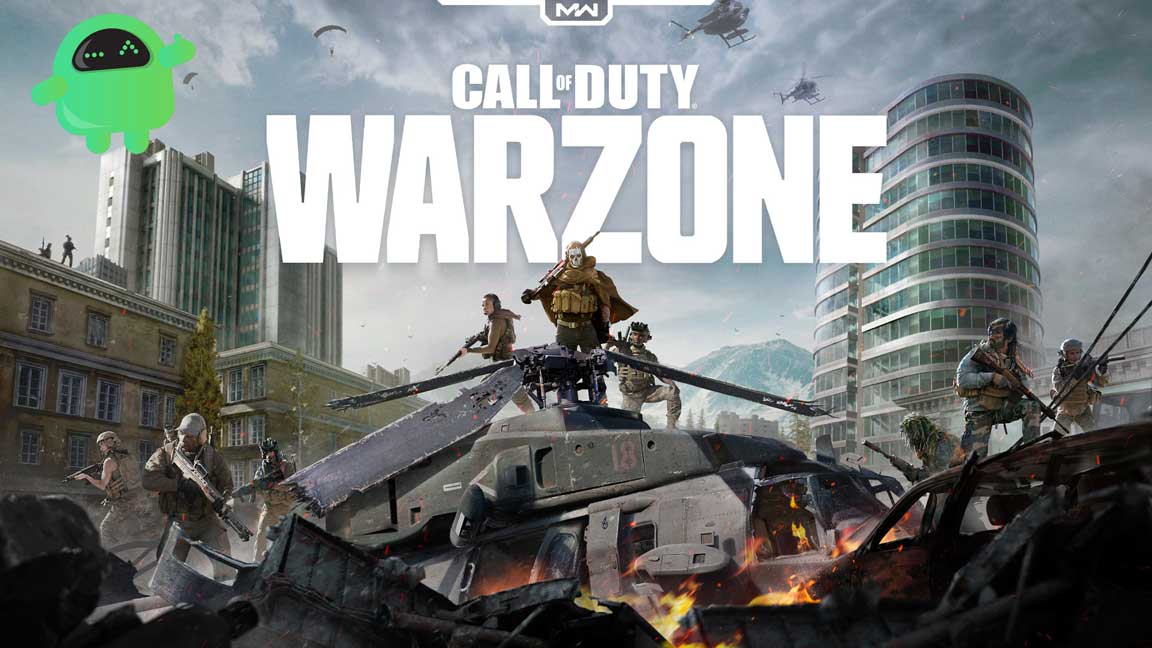 Warzone Game Crashing to Desktop at pre-game lobby or mid-game: How to Fix?
Many players have been facing the issue and they have reported that they have tried a number of solutions to fix the issue but to no avail. The following fixes WILL NOT work if you are facing the issue:-
Increase Page File size
Redownloading Shaders
Updating Drivers and Windows Updates
Scanning and repairing the Battle.net Launcher
Lowering graphic settings in-game
Running the game as an administrator
So how do you fix it? Well, the issue is pretty hard to diagnose as of now. However, there is one fix that has worked for many users. Unfortunately, that fix is only for Nvidia GPU owners as of now. Here is the fix:-
Solution 1:- Set High Performance in Graphic Settings
Right Click on Desktop and Click on Display Settings
Go down and Select Graphic Settings
Click on Classic App then go to Browse
Navigate to Call of Duty Modern Warfare Install folder and select ModernWarfare.exe
Click on Options and choose High-Performance mode
Click on Save and then exit
Open the game again and see if the issue is fixed
Solution 2:- Change Graphics Settings
Start Modern Warfare, go to Settings and then Choose Graphics
Choose the following Settings:-

Display Mode: Fullscreen

Render Resolution: 100

Aspect Ratio: Automatic

Sync Every Frame: Disabled

Custom Framerate Limit: Unlimited

NVIDIA Highlights: Disabled

Texture: Low

Texture Filter: Normal

Particle Quality: High

Bullet Impacts: Disabled

Tessellation: Disabled

Shadow Map: Low

Cache Spot Shadows: Enabled

Cache Sun Shadows: Enabled

Particle Lighting: Normal

DirectX Raytracing: Disabled

Ambient Occlusion: Disabled

Screen Space Reflection: Disabled

Anti-Aliasing: Off

Depth of Field:

Strength: 0

World Motion Blur: Disabled

Weapon Motion Blur: Disabled

Film Grain: 0
Solution 3:- Reinstall Battle.Net and the Game
If neither of the above solutions work, you need to reinstall the game and the Battle.net app to make sure it is working again properly. Here is how to do it:-
Go to Run
Type "appwiz.cpl"
Choose Modern Warfare, right-click and click on Uninstall
Follow the on-screen instructions to uninstall Modern Warfare
Choose Battle.net, right-click on it and select uninstall
Follow the on-screen instructions to uninstall Battle.net app
Reinstall Battle.net and Call of Duty Modern Warfare
Check if the issue is resolved
Ideally, these fixes should fix the game for you and you should be able to play the game without any hassles whatsoever. If not, then you should wait until the issue is addressed by the developers. If you have any other queries let us know in the comments section below and we will help you out.