Watch Dogs Legion requires you to fight your enemy and to kill them. You either kill or get killed. Therefore you need to master the art of killing in the game, in order to succeed. Stealth killing also called Takedown, is a cool way of killing your enemy, and is therefore preferred by many.
This feature of the game lets you silently kill the enemy as you get to act like a Ninja. The amazing thing is that the enemy himself will have no clue of your action until just before his death. Here we will guide you on how you can perform a stealth kill in Watch Dogs Legion.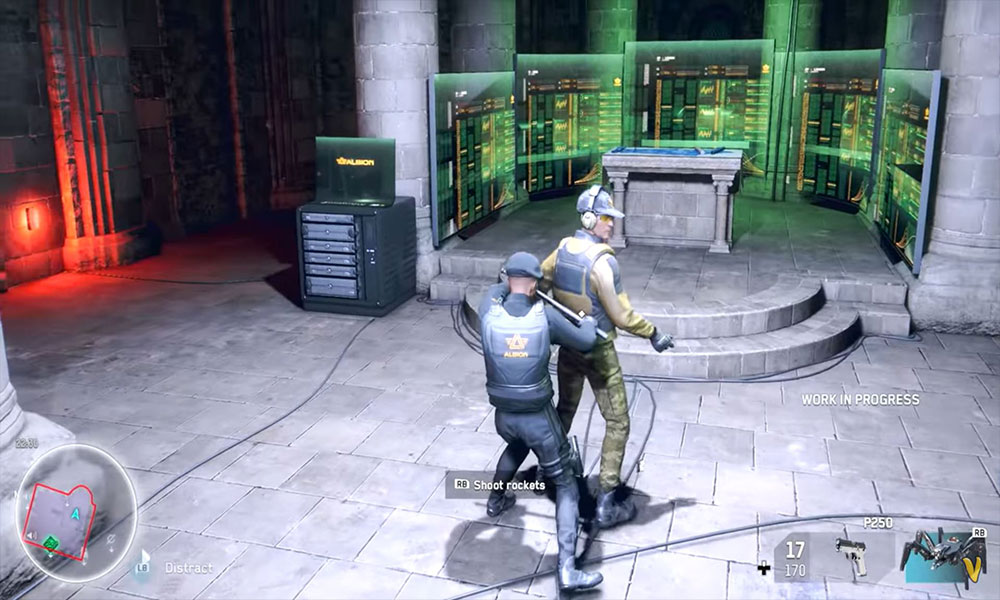 Watch Dogs Legion: How to Perform A Stealth Kill
Stealth killing is a very secretive way of killing. You have to take care to remain silent while performing this kill. For that, you have to avoid any chances of creating noise and being noticed. So even when you move you will have to always squat by pressing the L button. A crouching position while moving will let you go close enough to your enemy, without getting noticed.
Besides crouching, you have to take care to be slow. Therefore when you try to get closer to the enemy go steady. Once you get quite close to the enemy press the X button. This will knock down the enemy. You will easily handle one enemy this way. But more than one enemy would need a distraction.
You have to keep the other enemies distracted while you kill one at a time. If you notice some enemy coming towards you, press LB to distract the moving enemy. To avoid any traps by other enemies, move your crosshairs on objects in the environment, and hit the enemy who did not notice you.
Takedown Animation: Watch Dog Legion
The Animation in a Stealth Kill or a Takedown changes with the character. A spy or a guard operative will kill the enemy with punches and kicks, but in a Stealth Kill, the guy will automatically replace striking or punching with choking. Since choking is a silent way of killing and suits a Stealth mode. You will see different Takedown animations for different characters as you recruit more and more operatives.
One thing that you need to remember is that there are certain restrictions in the game. You have no option but to follow the restrictions. Certain restrictions keep you from entering some areas. Even in Stealth Mode, you cannot get access to these restricted areas. Instead, you will need an operative with the installation uniform.
If you have an operative wearing a faculty uniform, you won't be caught. Such an operative may include a soldier or a guard, or a cleaner animation. Later you can change the face of the operative from the Team Menu and can continue the game with some other face.
Moving stealthily is the key. Once you master this, you can take care of other things as well. Like unlocking the doors and locks. As you progress in the game you can unlock weapons and high-end gadgets like spider-bot. You can hack Drones and Cars also while moving around.
Now, check out our Gaming Guides, Windows Guides, Social Media Guides, iPhone, and Android Guides to know more. However, if you have any queries, comment below with your name & email ID. Also, subscribe to our very own YouTube Channel in order to watch awesome videos on gaming and smartphone tips and tricks.