ZTE and its subsidiary Nubia are well-known for making high-quality smartphones with great features at a great price. However, the brands have earned a reputation for falling behind the competition regarding releasing timely software upgrades.
ZTE and Nubia's users are understandably curious as to whether or not they will be able to use Android 14's plethora of new features and upgrades when it finally becomes available.
In this article, we will tell you whether or not your ZTE or Nubia phone will get the Android 14 update. We will also look at other ZTE and Nubia devices expected to get the Android 14 update and the release date.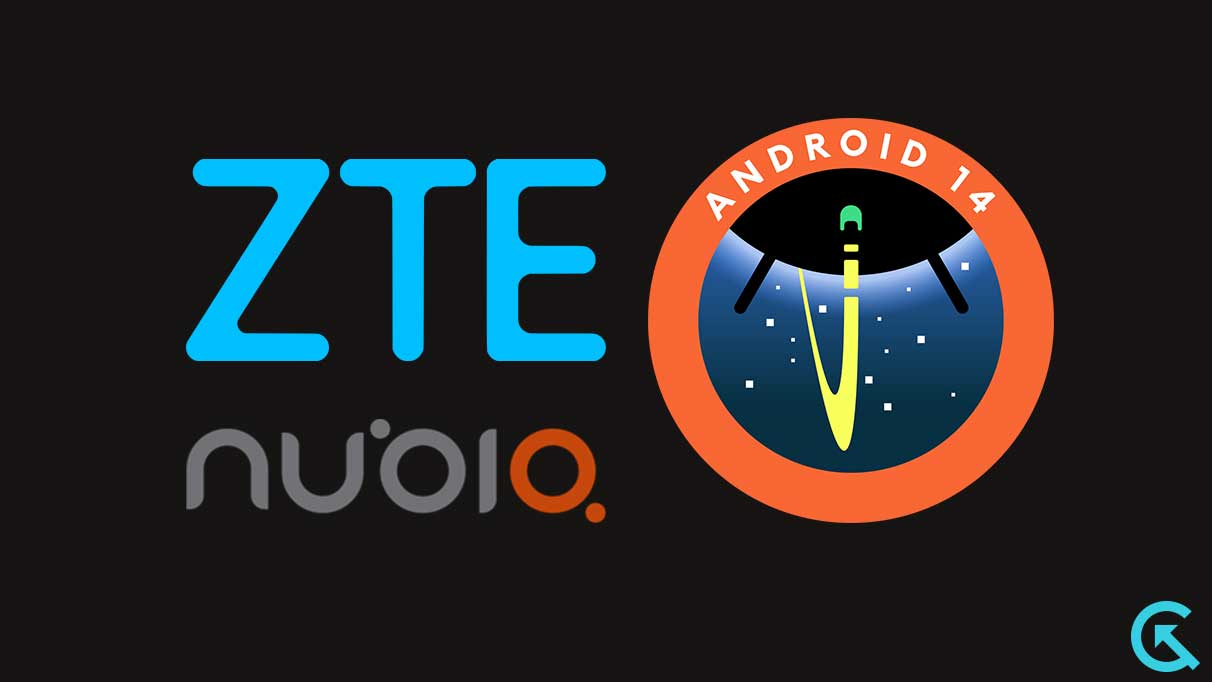 Update October 04, 2023: Google has released Android 14 alongside the Pixel 8 series. Android 14 brings several new features and improvements that enhance the overall user experience. Users with a Pixel 4a 5G and later can install the update right away.
Update September 21, 2023: Although the stable Android 14 release is still a few weeks away, Google has started rolling out the first quarterly major update i.e., Android 14 QPR1 Beta 1. QPR stands for Quarterly Platform Release. The Android 14 QPR1 Beta 1 comes with big fixes and new features that will make their way to the stable release in December Pixel Feature Drop. The Android 14 stable release will be on October 4th.
Update September 07, 2023: Google has now announced Android 14 Beta 5.3. This update is available for all the eligible Pixel devices. The new beta update brings a handful of bug fixes and improvements to Android 14. The stable Android 14 will be released on October 4th.
Update August 26, 2023: As expected, Google has also released the Android 14 Beta 5.2. The new update brings a ton of bug fixes to both the devices. If you have one of these devices, you can install the update on your device. Google is now rolling out the Android 14 Beta 5.2 for the Pixel Tablet and the Pixel Fold.
Update August 19, 2023: Unfortunately, Google's promise wasn't true. Google has released the Android 14 Beta 5.1 update for the Pixel devices. Pixel devices that meet the criteria are now getting the update rollout, which includes bug fixes for Android 14. Google has also made a promise to fix a specific wallpaper bug, potentially paving the way for Beta 5.2. The timing of the stable Android 14 release remains uncertain.
Update August 12, 2023: The Android 14 Beta 5 has been revealed by Google, signifying the final update before the stable release. Google has explicitly stated this on the Android Developer's blog. The update brings improvements, bug fixes, and introduces a couple of new features to Android 14. Pixel users can install the update on their devices. The stable release, however, is expected to be delayed until late August.
ZTE and Nubia Android 14 Release Date
ZTE and Nubia might release Android 14 in Q1 2024.
There is no official information on when ZTE and Nubia will release the Android 14 update for their devices. The brands have been infamous for their slow update releases. Even the Android 13 update was released just recently, so we can't expect the Android 14 update soon.
ZTE recently announced the availability of the MyOS 13 update, which is based on Android 13. To be more precise, the update was only rolled out in late March 2023, when the rest of the manufacturers were almost done updating their devices to Android 13. Still, the update was rolling out only in mainland China.
The company is still unclear about its next major OS update plans. The company said, "ZTE has plans to provide major system updates (one update) on flagship products, but the update time depends on the release time of Google's commercial version." This could mean that ZTE might announce the Android 14 release date once Google releases Android 14.
For those who are unaware, the Android 14 Beta has come to an end. The stable version of Android 14 will be released in the next few weeks or in early August 2023. Hopefully, we will hear something from ZTE regarding the Android 14 update at that time.
Features of Android 14 on ZTE and Nubia Devices
Support for Satellite Connectivity, predictive back gestures, upgradable root certificates, enhanced foldable support, and a reorganized sharing menu are just some of the planned additions to Android 14's already extensive list of new features.
In addition to potentially introducing a new user interface, it could improve multitasking and general performance. However, the Android 14 update features for ZTE and Nubia devices are still unknown.
List of ZTE and Nubia Devices Receiving Android 14
Again, there is no official information about the ZTE and Nubia devices list that will get the Android 14 update. As always, there will be a long delay until ZTE reveals the official list. However, we can make some speculations.
ZTE and Nubia do not commit the number of OS updates their devices will get, nor any security updates. This is highly odd since almost all other manufacturers explicitly mention their software update policy for each smartphone.
Nevertheless, we can expect every ZTE and Nubia phone to get at least one major OS update. ZTE's next Android skin, MyOS 14 (Nubia's Red Magic OS 7) based on Android 14, is expected to be coming to the following ZTE and Nubia devices:
ZTE Axon 50 Ultra
Nubia Z50S Pro
Nubia Z50 Pro
Nubia Neo
Nubia Z50 Ultra
Nubia Z50
Nubia Red Magic 8S Pro
Nubia Red Magic 8S Pro+
Nubia Red Magic 8 Pro
Nubia Red Magic 8 Pro+
NOTE: The list of eligible devices above is just speculation and not the official list. Therefore, some phones may or may not be a part of this list. At the same time, it is the most accurate list we have right now. We will update this once the official list is live.
Final Words
ZTE's reputation for being sluggish in releasing software upgrades for its handsets is well-deserved. While ZTE has announced the Android 13 update for some of its flagship phones, it is unclear whether or not ZTE and Nubia devices will receive the Android 14 update or when it will be available for the users to install. As things stand, ZTE customers may need to be patient and wait for official word before updating to Android 14.
What are your thoughts on ZTE and Nubia's attitude towards software updates? What improvements do you want as a ZTE/Nubia user? Let us know in the comments section below. Stay tuned to our site for the latest updates on the release of Android 14 for ZTE and Nubia smartphones. Thanks for reading till the end!