Windows 10 is the best offering from Microsoft now in terms of OS. Every OS has some pros, but it comes with some cons too. And here, we are looking at one of those cons, WiFi auto disconnection after sleep. This has come in as a complaint from a lot of Windows 10 users worldwide.
Well, we found many Reddit users complaint regarding this bug:
Hey,

because I'm using my SP4 mostly as a desktop, having to manually connecting to the network after every lunch or so is pretty annoying. I suppose it is connect to sleep settings (I shut down the cover), but can't find any connected to wifi.

Thoughts?
Reddit user: Link here
Well another user named u/GabesVirtualWorld reported the same problem which occurs in his Dell XPS 9365 laptop
Hi, when I lock my screen (Win-key + L) on my Dell XPS 9365 laptop, the WiFi disconnects. After 20sec the screen goes black, after 40 sec the ping I'm sending from another computer starts failing. When I hit any key to wake the screen, the pings respond again. The laptop is NOT in sleep mode as far as I can tell.

This behavior is extremely irritating because everytime I get up from my desk to talk to someone, get a print, get coffee, my citrix session disconnects and I need to logon again to reconnect my running Citrix session. Since we use RSA authentication, it takes even longer.

Extra info:

BIOS up to date, no BIOS setting to be found that could influence this.

DELL Intel 3265 driver tried, the original Intel driver tried, no change.

none of the WiFi drivers I tried has a Power Management tab that could disable power management.

Looking at other laptops I see in the Power Management control panel a complete section for the wireless adapter, but on my laptop there are just the standard settings, nothing for my wireless adapter.

Colleague has an older XPS laptop with slightly different Intel card. He has an option in the Power & Sleep settings page that says to not disconnect the network when in sleep mode. I don't have that option.

I have no clue on where to search any further. Any help would be great.

Maybe someone who has the "don't disconnect from network" option, can make a registry snapshot before and after disabling the option so I can see which registry key is used and see if that would fix it.
There is a fix to everything, and here we will look at all the possible fixes for this error too.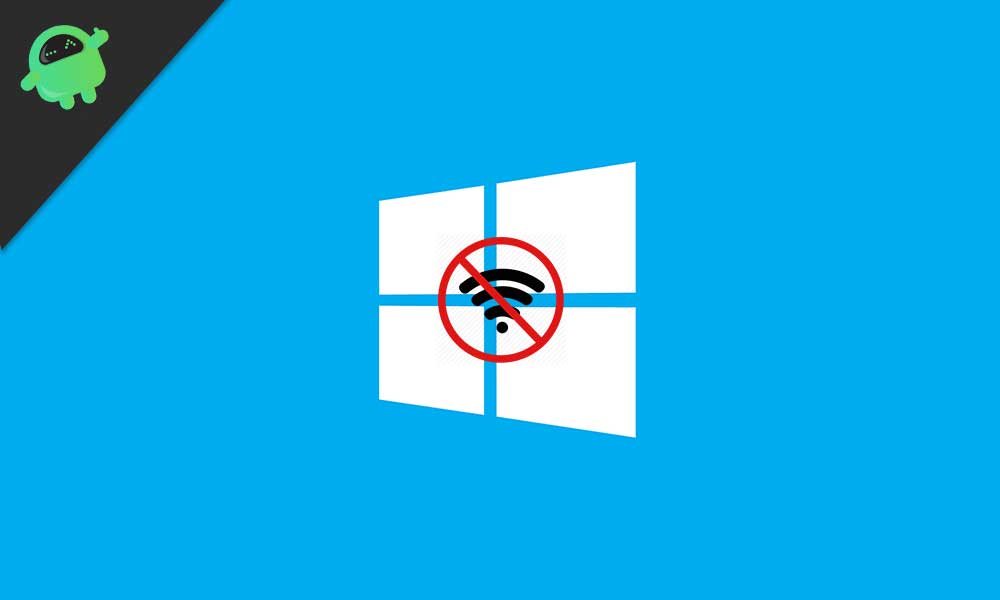 Change power management settings:
Our network adapters are initially set to save power when in sleep mode, and this results in network disconnection in most cases. However, it is very easy to change the settings manually with just a few clicks. This could be the probable fix for most systems having this issue.
Hold on to windows key+x, and from the list, click on device manager. Double click in the network adapters, and from the list, right-click on the adaptor you are using and select properties. Click on the tab Power Management and uncheck the box "Allow the computer to turn off this device to save power."
Fix IPv6 setting:
If the power management setting change did not work for you, then try changing the IPv6 setting. To uncheck IPv6 go to network and sharing center > click change adapter settings in the left side of the screen > right click on your default connection > click on properties > click on the tab networking > uncheck the box next to internet protocol version 6 > and click on ok.
If IPv6 is causing the issue of disconnection, this will be the fix to it.
Use the troubleshooter:
Sometimes a few clicks are all you need. Just right click on the network icon in the bottom right corner of the taskbar. This will show up two options "Troubleshoot problems" and "Open Network and Sharing Center." Click on troubleshoot problems and follow the on-screen instructions until the troubleshooter runs an automatic check on the system for fixing any network issue. After the troubleshooter, check if the problem still exists, if it does go on trying the following fixes.
Changing power settings:
Many users reported that this was the fix for many. All one needs to do is make changes to the power settings, and WiFi won't disconnect automatically.
Hold on to Windows key + I and it will open up settings > click on the system section from the list of options > Click on power and sleep present in the left side of the screen > scroll through that section and check the box next to WiFi if it is unchecked. This will hopefully be the answer to your troubles.
Modify Bluetooth settings:
Sometimes a simple change in the Bluetooth settings can be the fix to the WiFi disconnection issue.
Hold on to the ctrl + shift + Esc buttons, and this will open up Task Manager. Go to the startup tab and locate the Bluetooth service. Right-click on that and choose Disable.
Disable antivirus:
Sometimes a third-party software like antivirus can cause a hindrance to your connectivity. So open up your antivirus and try to look for the option to turn all its services off. In every antivirus, there is an option to turn the shield off manually. Check how to do it on the web, depending upon the antivirus you are using.
Make Ethernet Disabled:
One of the fixes for network dis-connectivity can be ethernet. So make sure to turn it off.
Go to Network and Sharing Center > Look for the Change adapter settings and click on it > select the ethernet connection you are using, right-click and select Disable.
Change your connection type:
Changing the connection to private is never a bad idea. For that go, the taskbar icon of WiFiFi at the right bottom corner, click on it, and you will see your connection. Right-click on it and select properties. Here scroll till you find Make this PC discoverable option and turn the toggle on if it is disabled in the first place.
These mentioned fixes should definitely work for this popular issue of Windows 10.