If you are new to iOS, then there are possible chances that you may face issues while using iTunes or iCloud as the UI is quite difficult to understand for a new user. However, with this iPhone Manager (WinX MediaTrans), you won't have to worry about upgrading to the new iPhone or paying extra for iCloud storage again.
You can back up your iPhone/iPad content extensively or selectively without iTunes, and there is no data loss. So, if you are looking for such an app that helps you to transfer photos, videos, and music from iPhone to PC, then make sure to read this guide until the end, as here we have described this application thoroughly. Therefore, let's get started with the guide.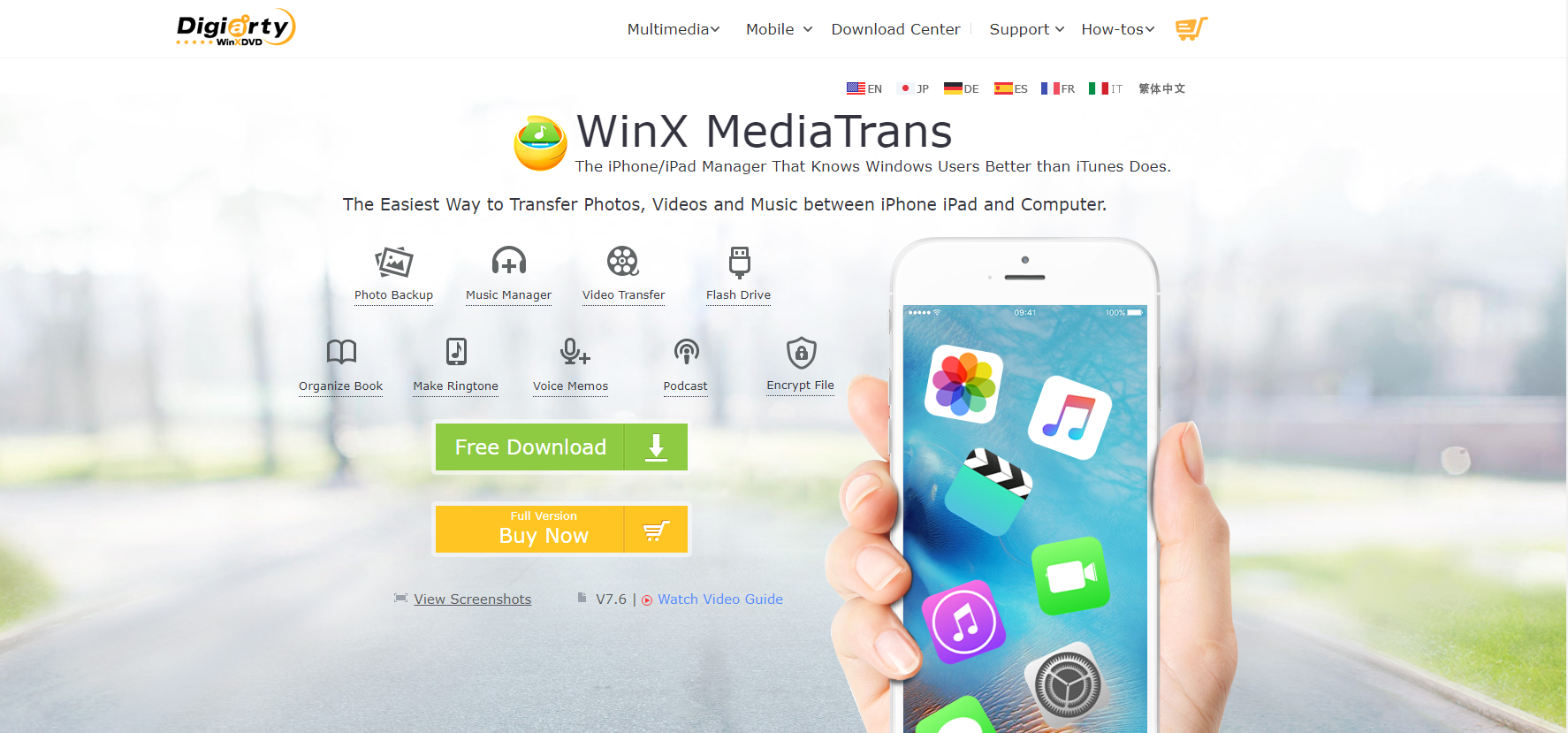 What is WinX MediaTrans?
Digiarty Software Inc. owns and operates WinX MediaTrans. With over a decade of experience, it has become one of the top developers of multimedia software in the world.
With over 196 million users worldwide, the company provides DVD ripping software, 4K video conversion software, and iOS data transfer software. With its WinX MediaTrans software, users can transfer data from and to iOS devices via iTunes without having to deal with all of the complexities. So, we highly recommend you to try WinX MediaTrans and see the change.
What Are The Best Features of WinX MediaTrans?

We have already mentioned a brief introduction about this iPhone manager; therefore, now, if you want to know about the features of this iPhone manager app, make sure to read this guide until the end.
1. Photo Transfer
Depending on how many photos you have, the Photo Transfer may take a moment to load them all. There is an option to export individual files or folders to a destination of your choice set in the settings area, where images are organized into folders.
2. Music Manager
With the Music Manager, all the music you've purchased will be displayed as well as your playlists. There are several ways to add songs to a playlist, edit them (rename them), and export them.
There is one really nice feature here: you can add songs from your PC to the device. Any custom music can be added here, including ringtones. Any changes you make should be synced afterward.
It is possible to organize videos according to their categories, such as TV shows, music videos, etc. In addition to adding and exporting, you can also delete. In the settings area, you can also set the program to automatically convert video to MP4.
3. Remove DRM
A feature of WinX MediaTrans is that it can also remove DRM from music, movies, audiobooks, etc., that you have purchased. With this software, encrypted media will be decoded and saved without DRM. It is obviously advisable to refer to copyright laws in your country before proceeding.
4. Secret Flash Drive
A unique feature of the Flash Drive is its ability to store data. You can upload files or entire folders to your iPhone or iPad as if it were a regular hard drive connected to your PC. The area can be accessed by dragging and dropping files.
That's it. Managing files is simple in the Flash Drive area, where you can export, modify, or delete them. It is much simpler to use and understand than iTunes, and I find WinX MediaTrans to be easy to use and simple to use.
While it took some time to sync after changes, it was not nearly as long as iTunes. It's definitely helpful for people who want to transfer media from their iOS device to a Windows PC for the first time.
5. Books, PDF, ePub, and Audiobooks
In the same way as WinX MediaTrans for Mac, WinX MediaTrans for PC supports PDF, ePub, and audiobook file types. This will always be true regardless of where you move them to or from. M4B files can also be exported, but iTunes is required for opening them.
6. Voice and Podcasts
There are essentially no differences between this function and the one for music. WinX MediaTrans adds the option of transferring podcasts and voice recordings. You will not be able to listen to podcast audio under your music files but rather under the Podcasts app on your phone.
Transfer Photos Between iPhone to Windows PC with WinX MediaTrans
Using WinX MediaTrans instead of iTunes is a good choice, and you must download this amazing iPhone manager as it is a stand-alone iPhone file manager that does not need iTunes to operate. It is easy for you to transfer files between iOS 15 devices and PC without using iTunes or its components. An overview of what WinX MediaTrans can do.
Download WinX MediaTrans .exe

file and install it on your device.

If possible, use an original Apple iPhone USB cable when connecting your iPhone to the PC. iTunes pops up an alert, suggesting you prevent data erasing automatically by adjusting settings.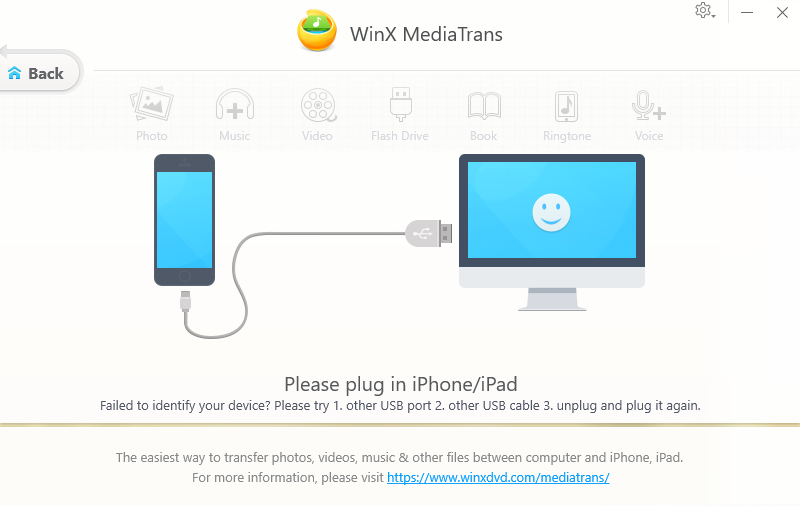 3.In WinX MediaTrans' main interface, click on Photo Transfer, and you'll see all your iPhone's photos grouped by day, month, or year. Once you select the photos you want to sync to your PC, click Export, and you are done.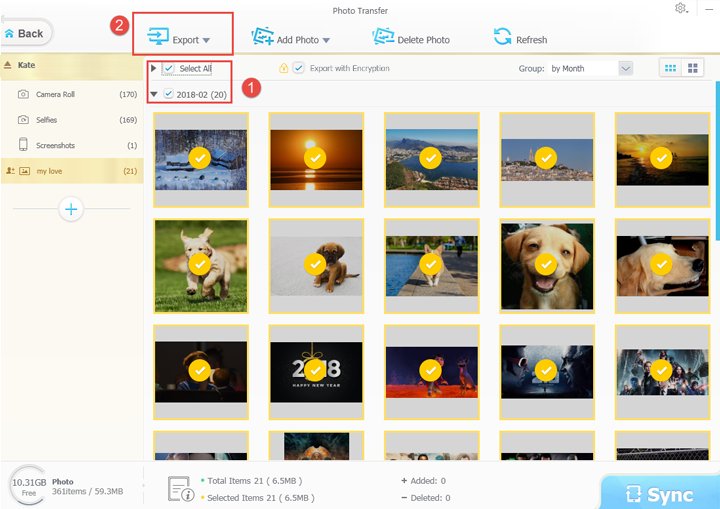 Final Words
So, as we have described everything about WindX MediaTrans; therefore, if you are now decided whether to buy this tool or not, then you can check out the image below for pricing details. However, we highly recommend you to use WinX MediaTrans as it is one of the best iPhone managers.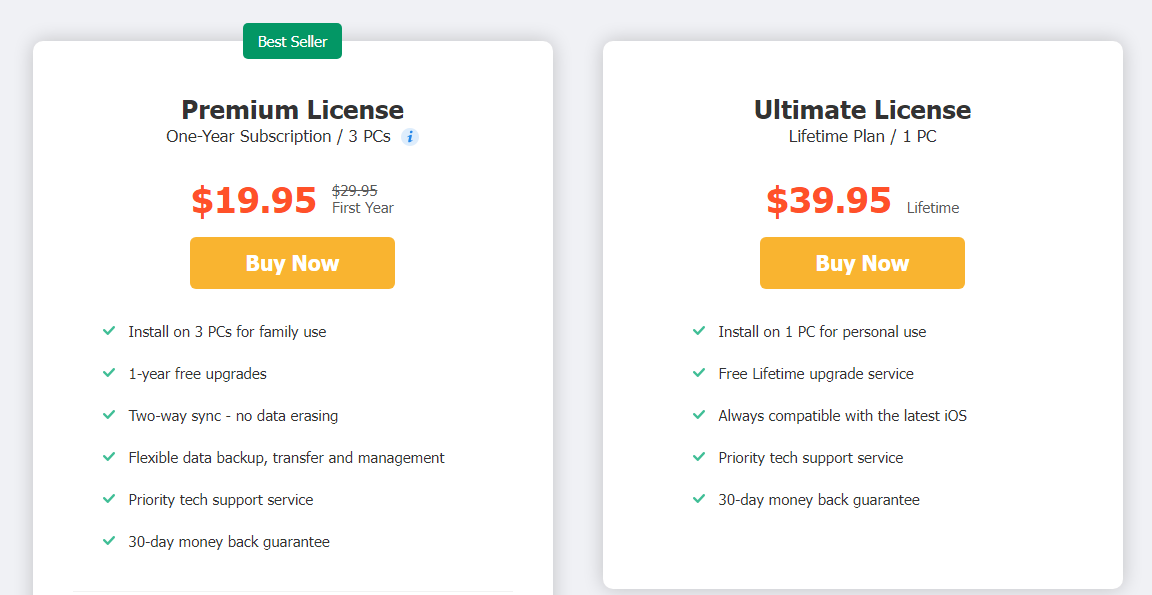 So, that's it from our side on WinX MediaTrans. We hope that you find this article helpful. Meanwhile, if you have any doubts or questions regarding this software, comment below and let us know.