Custom ROMs are the ones that offer you several customizations and enhanced features that stock Android ROM cannot provide due to some restrictions. Besides, these ROMs have grown in popularity and you can find various custom ROMs like LineageOS, Resurrection Remix, or Pixel Experience to name a few. However, in order to install these custom ROMs, you need to have an unlocked bootloader and on top, you should have root access on your device. And amidst this, you also need to have a custom recovery installed on your phone to flash the custom ROM on your phone.
Moreover, with the help of custom recovery, you can also perform a backup of your phone's data, restore from backups, and flash any zip moded file, etc. And in this post, we will guide you on how to wipe data, cache or format using a custom recovery. One of the popular custom recoveries is TWRP and in this post, we will be making use of that to let you know how you can perform certain actions on your phone using a custom recovery. So, that being said, let us get straight into the article itself: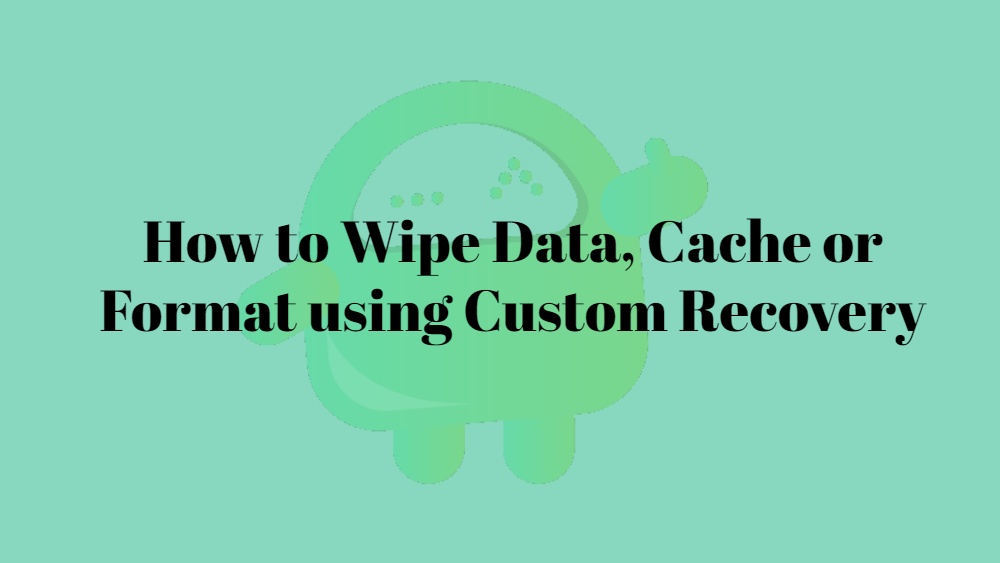 How to Wipe Data, Cache or Format using Custom Recovery
Firstly, boot your device into TWRP recovery.

Once that is done, you will be presented with the TWRP home screen.

Click on the Wipe option.
Then, click on Format Data.
You need to type in Yes to confirm your action.
Your device's data will be formatted.
And once it is done tap on the Back button.
Now click and head over to the Advanced Wipe option.

Make sure to tick the Dalvik cache, system, and cache checkbox.

Swipe to confirm your action.
Once the wiping is done, you need to hit the Back button to head over to the home screen and click the Reboot button.
Tap on Recovery and swipe to reboot.
That's it!
So, there you have it from my side in this post. I hope you guys liked this post and were able to wipe data, cache and format your phone. Let us know in the comments below if you come across any issues while following the above-mentioned steps. Until the next post…Cheers!