TWRP Recovery, the go-to custom recovery software for Android power users, has recently released its latest version, tagged with number 3.7.0. This new version boasts improved support for Android devices running Android 13, making it easier to upgrade your Realme or Oppo phones.
Additionally, devices compiled under the android-10 branch have now been moved to the android-11 branch, ensuring up-to-date support for Android 13. The update also includes feature updates for Android 9 based devices compiled for TWRP, as well as a fix for the sensors bug that has plagued previous versions.
One of the standout features of TWRP Recovery is its touch-based interface, which sets a high standard for other custom recovery options. With TWRP Recovery, users can tweak their smartphones in a myriad of ways, from flashing custom ROMs and modded files to executable zip files.
Overall, this latest version of TWRP Recovery is an exciting update for Android enthusiasts, offering improved support and bug fixes to make the customization process smoother than ever before. If you're interested in installing this latest version of the custom recovery on your phone, keep reading for more details on how to do so.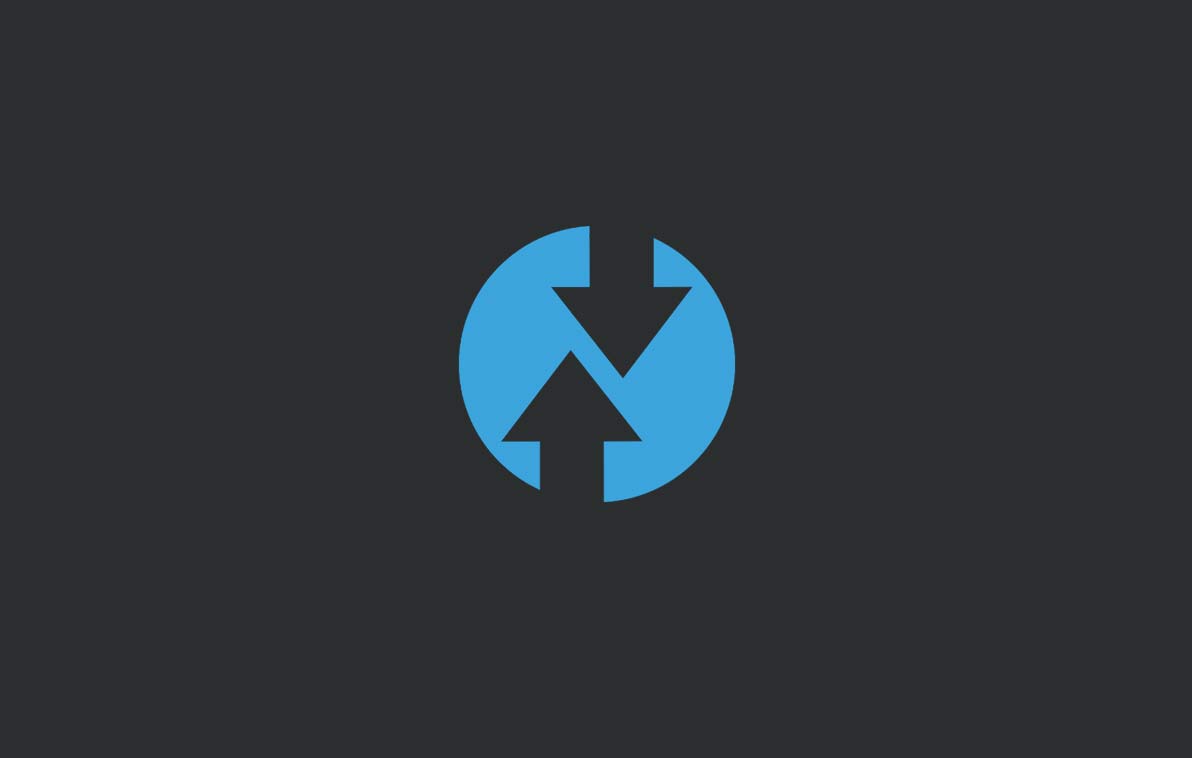 What is TWRP Recovery?
TWRP (Team Win Recovery Project) Recovery is a custom recovery software for Android devices that allows users to perform advanced tasks such as flashing custom ROMs, creating backups, and installing third-party mods. TWRP Recovery offers a touch-based interface that makes it easier for users to navigate and perform various tasks. It also provides access to a range of features that are not available in the stock recovery of Android devices.
TWRP Recovery is widely used among Android power users due to its versatility and ease of use. It provides a host of options for customization, making it an essential tool for those who like to modify and tinker with their devices. Additionally, TWRP Recovery offers better support for newer Android versions and devices, making it a popular choice for users who want to upgrade their devices beyond the manufacturer's limitations.
Overall, TWRP Recovery is a powerful tool that can help users unlock the full potential of their Android devices by providing them with a range of advanced options and features that are not available in the stock recovery.
All the features and options are organized precisely, and you won't find any clutter while going through the custom recovery. Recovery is a very important and small part of your device's software. TWRP recovery gives access to this part of the software, which you can use to tweak your phone's system settings.
Features of TWRP Recovery
Here is the list of features that you can perform using TWRP Recovery:
Take a complete backup of your phone's data.
Install custom files on your phone.
Gain root access on your phone.
Swipe to confirm the interface helps negate accidental flashes.
You can make use of the Wipe menu to clear partitions based on choosing.
You can use TWRP to mount partitions individually.
One tap ADB sideload feature allows access to the system to flash files from the computer.
What's New in TWRP 3.7.0 Version?
TWRP 3.7.0 is out now for most currently supported devices.
I continue my thanks to all the maintainers and your support.
This release is a major release for Android 12. Android 13 development has now started. Please see the list below for details.
Android 12.1 and Android 11 Branches
MTP error handling for FFS devices – nijel8
module loading opt-in – CaptainThrowback
SELINUX missing contexts – CaptainThrowback
Remove more deprecated code with encrypted backups – CaptainThrowback
Theme versioning ported to golang – AndroiableDroid
Python support in TWRP – CaptainThrowback
Chinese Language updates – bluehomewu
Exclude /data/extm – sekaicg
MTP fixes for copying files > 4G – sekaicg
Configure HW binaries in vendor – bigbiff
Do not force super volumes RO – me-cafebabe
Unlock all block partitions in setup – me-cafebabe
RapidXML bail on binary xml – me-cafebabe
symlink for logical partition created only when it exists – me-cafebabe
Theme variables for status bar icons – Yilliee
Board defined exclusions for backup directories – DarthJabba9
Polish language updates – kacskrz
include fastbootd with board variable – me-cafebae
unlock block devices during zip install – bigbiff
Mount partitions as RO when updating size – me-cafebabe
Allow unmap super devices on A only devices – me-cafebabe
Unlock block partitions before reflashing TWRP
Android 12.1 Branch
BASH and nano fixes during build – CaptainThrowback
zip install enhancements – DarthJabba9
Android 12 Encryption Support – bigbiff
Dependency fixes for A12 – me-cafebabe
cryptfs-hw fixes – me-cafebabe
FDE compatibility – me-cafebabe
boot-hal 1.2 support – tnakamur
boot-hal library fixes – CaptainThrowback
Do not include fastbootd for all devices – me-cafebabe
kernel module loading – wait for battery sysfs to initialize – sekaicg
Fix installing a custom theme – sekaicg
Update handling of XML binary files in android 12 – me-cafebabe
Skip decryption fix – sekaicg
Integrated code for ABX xml files – _that and DarthJabba9
Android 11 Branch
Fix copying sepolicy on devices with no vendor partition – webgeek1234
set defaults for system_ext partition – me-cafebabe
Android 9 Branch
Chinese Language updates – bluehomewu
Polish language updates – kacskrz
Python support in TWRP for Oreo and above – CaptainThrowback
keymaster API V1 fixes – bigbiff
What's New in TWRP 3.6.2 Version?
TWRP 3.6.2 is out now for most currently supported devices.
This release is a bugfix release. Please see the list below for details.
What's new in 3.6.2:
Android 9 and Android 11 Branches
A12 keymaster keyblob structure file update (for no pin encryption) – zhenyolka & Quallenauge
Fixes

Override bootctrl for flashing images – CaptainThrowback
Android 9 Branch
Keymaster 3 dump functions – koron393
Android 11 Branch
Mtp ffs handle recreated when usb is unplugged – nijel8
Fixes

Only compile vendor kernel module loading support when requested – CaptainThrowback
Add missing selinux contexts – CaptainThrowback
Fix sepolicy comparison on vendor – webgeek1234
What's New in TWRP 3.6.1 Version?
TWRP 3.6.1 is out now for most currently supported devices.
This release is a bugfix release. Please see the list below for details.
What's new in 3.6.1:
Android 9 and Android 11 Branches
Remove TWRP app from reboot menu – LinkBoi00
Switch to larger buttons in reboot menu – LinkBoi00
Manual offset for time with TW_QCOM_ATS_OFFSET – CaptainThrowback
Allow specifying multiple property file paths – CaptainThrowback
Adopted storage support – authored by nkk71 – RIP
Update magiskboot in ramdisk for hdr_v4 support + format fixes – CaptainThrowback & topjohnwu
Installer zip updates for full .img flashing and magiskboot for hdr_v4 support + format fixes – osm0sis & topjohnwu
Fixes

TW_THEME_VERSION cleanup – CaptainThrowback
Vold decrypt – CaptainThrowback
Update partition details after switching slot – Nebrassy
Use more compatible term for nano display in TWRP Terminal – osm0sis & theincognito
Only unmount vendor if device has vendor mountpoint – LinkBoi00
Preparing user storage – if EnsurePolicy fails do not bail decryption – DarthJabba9
Android 9 Branch
Update Russian language – Ctapchuk/kirillsvc
Fixes

TZData cleanup – CaptainThrowback
Nano/Bash cleanup – LinkBoi00
Unmount vendor after switching slots – CaptainThrowback
Copy event-log-tags to recovery build directory – CaptainThrowback
Only include ext4crypt when TARGET_USERIMAGES_USE_EXT4 is set – CaptainThrowback
Building in omni-5.1 – CaptainThrowback
Slot switching – Nebrassy
Logcat when building – CaptainThrowback
Android 11 Branch
Add support for installation realme/OPPO OTA – Ctapchuk
Add lptools to ramdisk – CaptainThrowback & phhusson
Add EROFS support – pomelohan
Fastbootd – check for and run startup script – RazaDroid
Add TARGET_OTA_ASSERT_DEVICE for custom device asserts – DarthJabba9
Updated Chinese Simplified translations – sekaiacg
Fixes

Update partition details after switching slot – Nebrassy
Unmounting dynamic devices – do not remove mountpoints – bigbiff
Installing zips – remove unecessary CloseArchive calls – sekaicg
/sdcard mounting – bigbiff
Installing zips – support 64 bit zips – sekaiacg
Fuse issues with OTA > 4 GiB – luoqiangwei1
Installing zips – StartIteration crash – sekaiacg
Kernel module loader log cleanup – Megendanz
Startup script cleanup – CaptainThrowback
Update Boot HIDL for switching slots – MoetaYuko
Sepolicy for ueventd – ghostrider-reborn
Change TWRP folder cleanup – Nebrassy
Support fscryptv1 – bigbiff
libresetprop cleanup – bigbiff
Restore with PIN enabled – sekaiacg & CaptainThrowback
Install custom theme – sekaiacg
Set prop after kernel module loading is done – ghostrider-reborn
Add gki directory for kernel module loading – sekaiacg
Exclude com.android.art apex from backup – nijel8
twrpRepacker code duplication – DarthJabba9
fstab flag cleanup – CaptainThrowback
What's New in TWRP 3.6.0 Version?
TWRP 3.6.0 is out now for most currently supported devices.
This release has feature updates for Android 9 based devices compiled for TWRP and up-to-date support for Android 11. Devices compiled under the android-10 branch now have been moved to the android-11 branch for up-to-date support.
Android 9 Branch:
Fixes

SAR Update script name for clarity – CaptainThrowback
Fix building toolbox in android-7.1 – CaptainThrowback
Fix bash – Jarl-Penguin
Android 11 Branch:
Add support for installation realme/OPPO OTA – Ctapchuk
update custom makefiles to golang modules – bigbiff
sepolicy updates – nebrassy, bigbiff, CaptainThrowback
encryption updates for a11 – bigbiff, micky387, CaptainThrowback
vendor kernel module loader – bigbiff
virtual A/B updates – bigbiff
snapshot merges – bigbiff
repacker warnings – CaptainThrowback
f2fs formatting fixes – systemad
symlink dynamic partitions in bootdevice – Mohd Faraz
Fixes

Fix parsing get_args for wiping cache
vendor hal fixes – Mohd Faraz
fix samsung haptics – soulr344
digest check fixes – epicX
ozip decrypt fixes – Ctapchuk
Change how blank screen works – Sean hoyt
Android 9 and Android 11 Branches:
add num template for PIN input – CaptainThrowback
Ignore A12 XML files binary format – zhenyolka
Add support of A12 keymasterkeyblob files structure – zhenyolka
keymaster restore: warn when pin, password or pattern is enabled – bigbiff
New flashing method for recovery as boot devices: Advanced > flash current twrp – nebrassy
factory wipe and mtp fixes – CaptainThrowback
add indonesian language – Xdisk
update Russian language – Ctapchuk
add canceldecrypt page – CaptainThrowback
copy logcat when copying logs in TWRP – CaptainThrowback
Fixes

FBE Encryption fixes – CaptainThrowback
repacker fixes for compression – nebrassy
exclusion criteria for Fix Recovery Bootloop – CaptainThrowback
unmount vendor if not available – LinkBoi00
theme updates – LinkBoi00
What's New in TWRP 3.5.2-0 Version?
As per the official website, here is the list of new features that this TWRP Recovery 3.5.2-0 version brings for the users:
TWRP 3.5.2 is out now for most currently supported devices.
This release is to fix a regression error for digest checking. Thanks to epicX for his hard work fixing this issue.
TWRP 3.5.0-0 Changelog:
Android 9
Fix building in android-5.1 trees – CaptainThrowback
New QTI Haptics Support – AndroiableDroid
New TSPDriver Haptics Support – LameMonster82
Selinux restore issues – AndroiableDroid
OEM build fixes – Fighter19
More file extension support in Gui file selector – Mauronofrio
FBE Fixes – CaptainThrowback
Ozip Decryption – Mauronofrio
Don't use persist for recovery logs – bigbiff
Delay touch startup if necessary – bigbiff
Spanish translation Updates – R0rt1z2
Fix cache wiping on Slot A only devices – AndroiableDroid
Exclude dumpsys directory from backups – DarthJabba9
Gerrman translation Updates – 4ndyZ
HW Rotation during runtime (does not affect touch panel) – webgeek1234
API 24 fixes – AndroiableDroid
vold_decrypt error on unmount – CaptainThrowback
Multiuser – warn when users are not decrypted – noahajac
FDE encryption fixes – CaptainThrowback
Crypto state fixes – nebrassy
Chinese translation Updates – Whyle
Theme updates to match android-10 release: CaptainThrowback
Move TWRP App install to Advanced page – Dees_Troy
Update Russian Translation – f2065
Android 10
There have been so many changes to bring up Android-10. You can see the list of updates at Github
All the above Android-9 updates are included in these supported devices.
Notable mentions:
Omni 10 minimal support: CaptainThrowback
General Bring up: Bigbiff, Mauronofrio, AndroiableDroid, CaptainThrowback, ianmacd, DarthJabba9
Encryption support: Bigbiff, Mauronofrio, CaptainThrowback
Fastbootd support: Bigbiff
Install Support: Bigbiff, CaptainThrowback
Magisk Support: Bigbiff
Backuptool Support: Chaosmaster
Apex support: Bigbiff
Dynamic Partition Support: Bigbiff
[su_spoiler title="Previous Changelog:"]
TWRP 3.4.0-0
System As Root (SAR)
Fix backup and restore using SAR – dianlujitao
System mount point – Chaosmaster
ORS – Chaosmaster
Zip install – Chaosmaster
system_root bind mount to /system – Chaosmaster
Autodetection of SAR – Chaosmaster
Digest
fix creation of digests for sub-partitions (was bugfix applied to many devices since last year) – Bigbiff
Encryption
ext4Crypt Wrapped Key Update – Peter Cai
Fix upgrading encryption key if export fails – Peter Cai
Fix wrapped key support for devices without metadata partition – mauronofrio
Don't skip decryption when using block map file in order to write to /data in ORS – CaptainThrowback
FDE – Decrypt master key first – AndroidableDroid
vold_decrypt – set Android version and patch level automatically – CaptainThrowback
Set wrapped decrypt support by twrp flag – Peter Cai
Don't try wrapped support unless needed – mauronofrio
restore ext4 policy on /data/cache – Bigbiff
multiuser decryption – Noah Jacobson
FDE retry – AndroidableDroid
TWRP App
unmount system after checking for the app – Bigbiff
Prebuilt updates
android.hardware.confirmationui@1.0 – cryptomilk
Compilation Fixes
TW_EXFAT_FUSE compilation fixes – Bigbiff
libuuid – cryptomilk
'system/etc/ld.config.txt' not found error – Martin Dünkelmann
Language Updates
Portugal – Vasco Machado
Dutch – Ian Macdonald
Turkish – Fatih Fırıncı
The localisation of Backup_Tar: Ian Macdonald
ld.config.txt
updates for 8.x trees – CaptainThrowback
fix search path for /sbin – CaptainThrowback
/sbin should come first in search path – Ian Macdonald
General Bugs
Fix persistent log storage – SyberHexen
Compress Persistent Logs – Bigbiff
FB2PNG compilation errors – Bigbiff
exclude per_boot from backups – Darth9
Unmount all directories that point to the same block device – AndroidableDroid
Blank screen fixes – Sean hoyt
Toolbox is default on android-9+ – mauronofrio
Cleanup
Typo fix in a comment – VDavid003
newlines in ext4crypt – CaptainThrowback
TW_OEM_BUILD compilation issue – Patrick Zacharias
Fix Dependency requirements – Dees_Troy
Fix Symbolic links for BB and Toolbox – Dees_Troy
Bootloader Message
cleanup – Alessandro Astone
add configurable offsets
Error Cleanup
uevent errors and decryption error – mauronofrio
using copy_file to copy files from /etc – CaptainThrowback
ueventd access to /acct – early directory creation in init – cryptomilk
Haptics
TSP Driver – LameMonster82
QTI Input – AndroidableDroid
update_engine
read all asserts – Hernán Castañón
Resetprop
Add Resetprop from Magisk – CaptainThrowback & mauronofrio
compile from source – Chaosmaster
fix for android-7 and earlier – Chaosmaster
cleanup for spaces in properties – AndroidableDroid
Properties
Add Property override – Chaosmaster
Backuptool
mount system and vendor for A/B installs for backuptool – Chaosmaster
twrpTar
fix backup freezes when pigz and openaes are used – Fabrice Bellet
Zip Installs
Info for A/B zip installing to inactive slot – Chaosmaster
Reboot to system button now allows being rebooted to different partitions after zip install
progressbar rework – Chaosmaster
Magisk updates
update binaries from the source – AndroidableDroid
A/B Updater Zip Template
rewrite A/B installer zip from scratch using a new generic template and latest magiskboot – osm0sis
installer zip support for recovery_a/recovery_b partition ramdisks on newer 2SI SAR A/B devices – osm0sis
generate installer zips for all prod A/B devices – bigbiff
improve installer zip dump/write speed and add more error catching – arter97 & osm0sis
OZIP Encryption Support
add OZIP encryption – mauronofrio
File Selector
Support for more extensions in File Selector – mauronofrio
TWRP 3.3.1-0
* Fix SELinux issues during formatting – dianlujitao
* Various fixes for toybox and toolbox builds – CaptainThrowback and bigbiff
* Flash both A and B partitions when installing a recovery ramdisk – Dees_Troy
* Add option to uninstall TWRP app from /system – Dees_Troy
* Create digest for subpartitions – bigbiff
TWRP 3.3.0-0
Date of release: April 15, 2019
* Merge AOSP 9.0 r3 (Dees_Troy)
* Use ANDROID_ROOT variable instead of hard coding to /system (CaptainThrowback)
* Decrypt FBE on 9.0 and metadata decrypt (Dees_Troy)
* vold decrypt updates (CaptainThrowback and nijel8)
* Support vibration on LED class devices (notsyncing)
* Metadata decrypt support for Pixel 3 (Dees_Troy)
* Support rotating the display via build flag (vladimiroltean)
* Reboot to EDL mode button (mauronofrio)
* Support MTP on FFS devices (bigbiff)
* Update FDE decrypt to support keymaster 3 and 4 (Dees_Troy)
* Detect mkfs.f2fs version to properly format on f2fs partitions (Dees_Troy)
* Allow TWRP to use md5 and sha256 checksums for zip installs (bigbiff)
* TWRP can use /data/cache/recovery and /persist/cache/recovery on AB devices with no cache partition (bigbiff)
* Switch part of advanced menus in TWRP to use a listbox of options (Dees_Troy)
* Use magiskboot to allow repacking boot images for installing TWRP (Dees_Troy with thanks to topjohnwu of course)
TWRP 3.2.3-0
Date of release: August 6, 2018
* Fix automatic installing of OTA zips on encrypted devices
* Remove SuperSU from TWRP
* Support both md5 and md5sum file extensions when doing MD5 checking for zip files
[/su_spoiler]
Download TWRP Recovery 3.7.0-0
All versions can be downloaded here: Click here
Install TWRP 3.7.0-0 Recovery on Android using Fastboot
This method is the one most people opt-in for, since it writes the Recovery to the partition of your phone permanently, and you can easily boot into it at any later date on command. This method requires a PC with the latest ADB and Fastboot installed with all the optimal drivers, and a data transfer cable.
Pre-Requisites:
Charge your phone: Make sure to charge your Android device to about 50% or more for a smoother, uninterrupted process.
Install USB drivers and ADB Fastboot Tools: You need the latest USB drivers corresponding to your Android device and the latest ADB and Fastboot tools installed on your PC.
Enable Developer Option: The developer Option is a hidden set of settings in your Android phone, which you can enable by tapping on the build number 7 times until it says, "You are now a developer."
Enable USB Debugging and OEM Unlock: You also need to enable USB debugging, and OEM unlock on your phone. In order to do that, follow our guide here. In the same place, you will also find a toggle to enable OEM to unlock as well.
Unlock The Bootloader: Make sure to unlock the bootloader before installing TWRP Recovery on your phone.
USB Cable: Grab the official USB cable for this process.
Instructions:
Download the latest TWRP 3.7.0-0 Recovery and transfer it into the same folder as your ADB and Fastboot directories. Rename this file to something simpler like Recovery .img for convenience.
Right-click your mouse while holding down the shift key, and from the menu, select Open Command Prompt to launch a terminal.
Now, boot your Android device into the fastboot mode (usually done by holding down the Power and Volume Up keys simultaneously).
Connect it to your PC, and type in the following command to confirm the connection :

fastboot devices

If everything's fine, you should see your device connected in Fastboot mode with a serial identifier next to it.
Now, proceed with installing the Recovery using the following command :

fastboot flash recovery recovery.img


(Replace the filename with what you have saved)


For devices with an A/B partition, you can't flash the Recovery to the system partition permanently. You will have to manually boot into the Recovery every time you want to use it. For that, enter the following command :

fastboot boot recovery.img

(Replace the filename with what you have saved)

Once done, type in the following command to boot directly into the recovery mode :

adb reboot recovery
Upgrade TWRP Version on Existing device
If you already have an older version of TWRP recovery installed on your phone, then you can follow the steps below to update the TWRP recovery on your phone with the latest version available.
Download the latest version of TWRP and place it in the root directory of your phone.
Boot your phone into recovery mode.
Head over to Install>>Install Image.
Now locate the TWRP recovery file on your root directory.
Tap on it and Swipe to flash the file.
Then go to Reboot>>and tap on Recovery to boot to the latest TWRP version.
That's all, folks! We hope you've successfully flashed and updated to the latest TWRP Recovery available using our guide! If you have any queries regarding the guide, do let us know down below, we'd be glad to help!