When it comes to promoting your brands, there are a lot of social media platforms out there. Promoting products using social media has become the next big thing, but you need to put out quality content to stand out and increase brand engagement. Almost 75% of users prefer to watch videos or read content related to a brand before buying anything. But it's hard for small businesses; who are just getting started to hire video content developers due to budget constraints. That's why Wondershare has launched a new online marketing tool and video editor to make video marketing easier for businesses who are just getting started. Here's Wondershare VidAir, a one-stop solution to all your needs.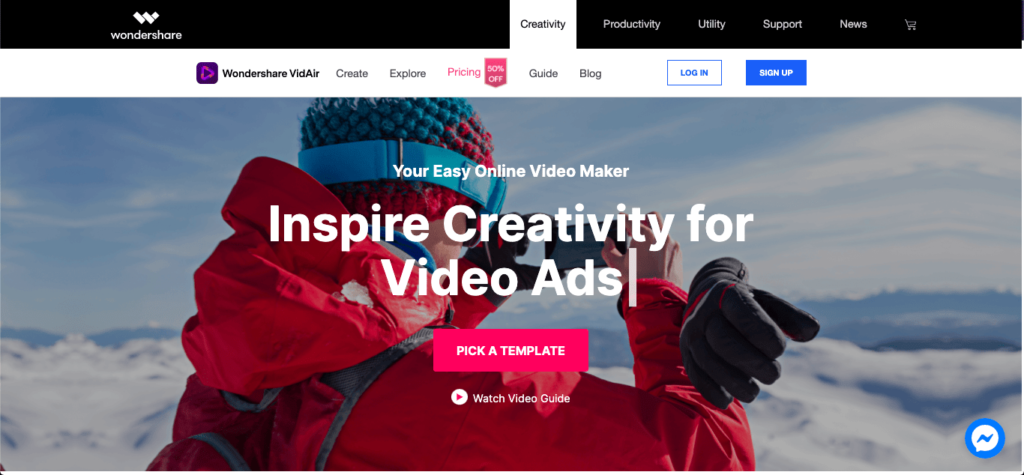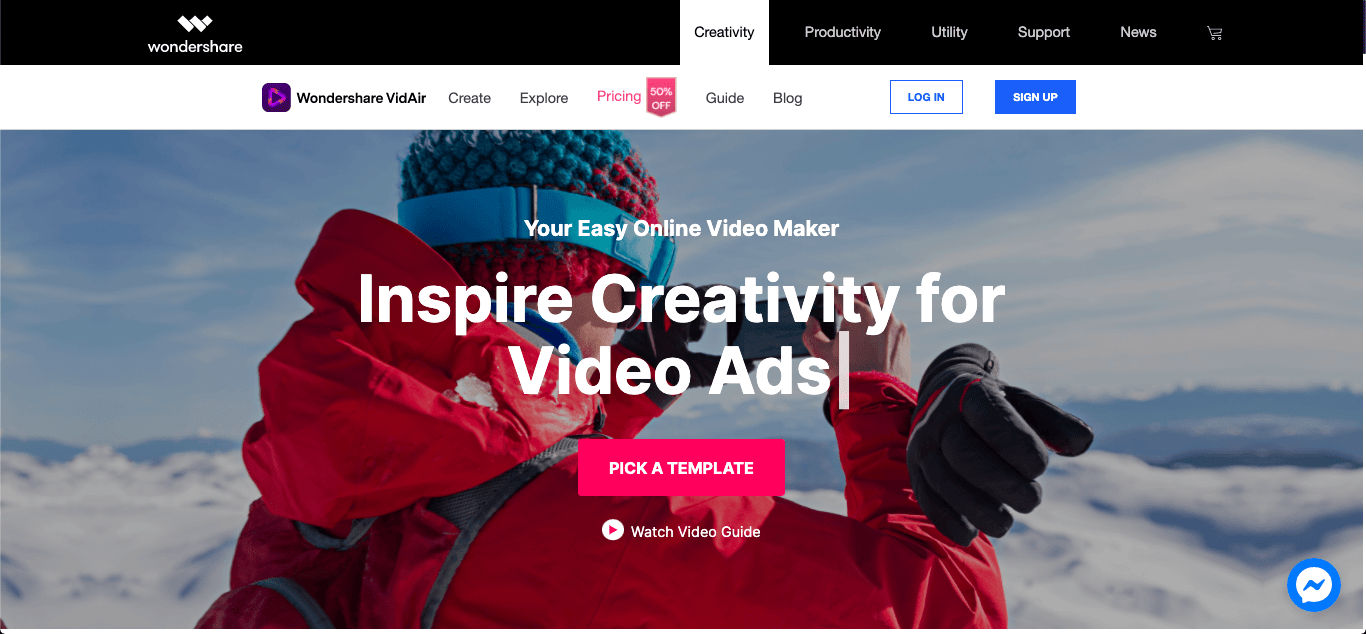 Wondershare VidAir is an online marketing tool and video editor designed to make video marketing easier for small brands. Here is a list of everything that makes VidAir better than other competitors in the market:
1.Simplicity: Wondershare VidAir is a simple yet effective online tool to make videos for your brand. You don't need to download any software to setup VidAir. It is perfect for beginners who have no clue how video marketing or video editing works and advanced users. You can create your first video in a matter of a few minutes with just dragging and dropping footage and adding text. It has very beginner friendly UI.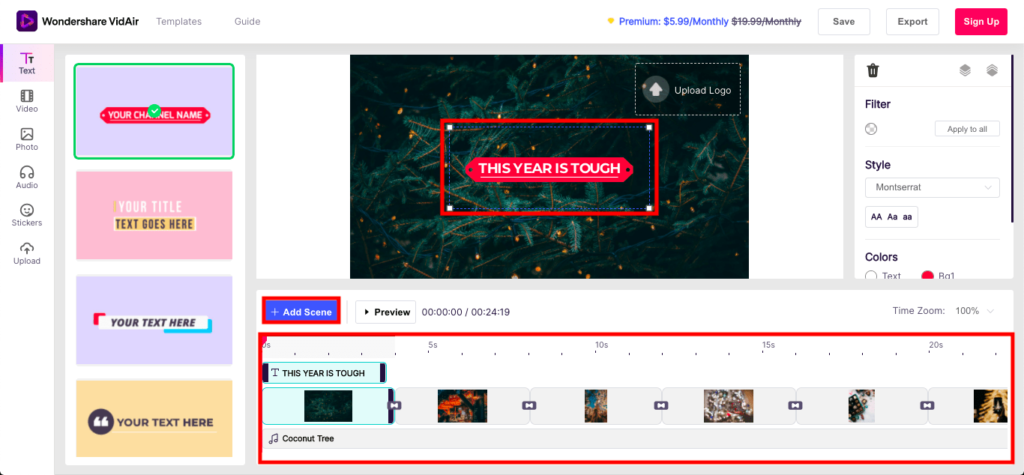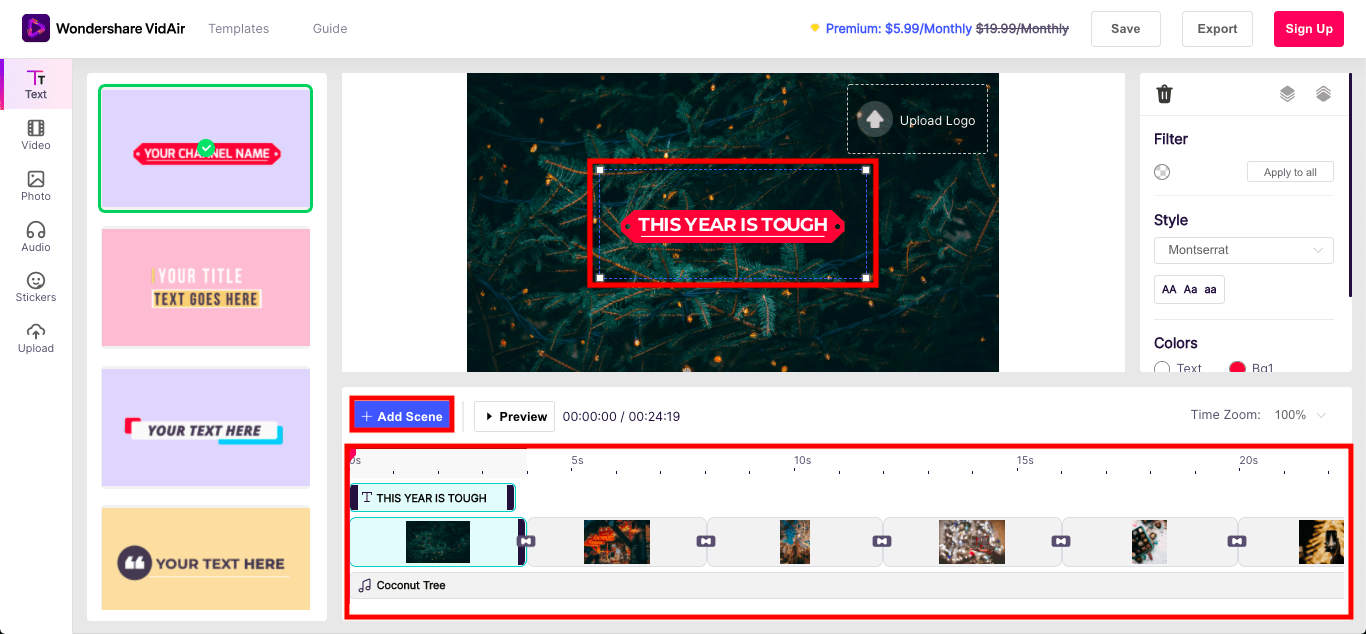 2. Customization Options: Simple doesn't mean you can't play around. Wondershare VidAir comes with customization options like change font size, font color, and positioning to make your brand stand out from the rest. You can also add stickers, logos, and audio to your edit.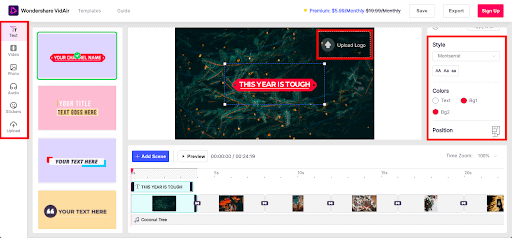 3.Built-in Resources: One of the best about Wondershare VidAir is the built-in resources it has. You can choose from 10,000+ resources, which include video clips, audio, and photos. It also comes with templates for different themes like gaming, fashion, birthdays, new year, etc., to make your workflow even simpler.
4.Other Features: The app lets you create videos for all social media platforms like Instagram, Facebook, YouTube, etc. It gives an option to create videos in 16:9 (Wide) for YouTube, Vimeo, etc., 1:1 (Square) for Instagram Posts, and in 9:16 (Vertical) for Facebook, Instagram Stories. You can also upload your own photos, videos, and audio file to create a video with a more personal touch.
The best part about Wondershare VidAir is that you don't need to have a dedicated workstation to create videos. All you need is a web browser, which is compatible with VidAir and an active Internet connection. Wondershare VidAir is available on Chrome, Safari, and Firefox browsers.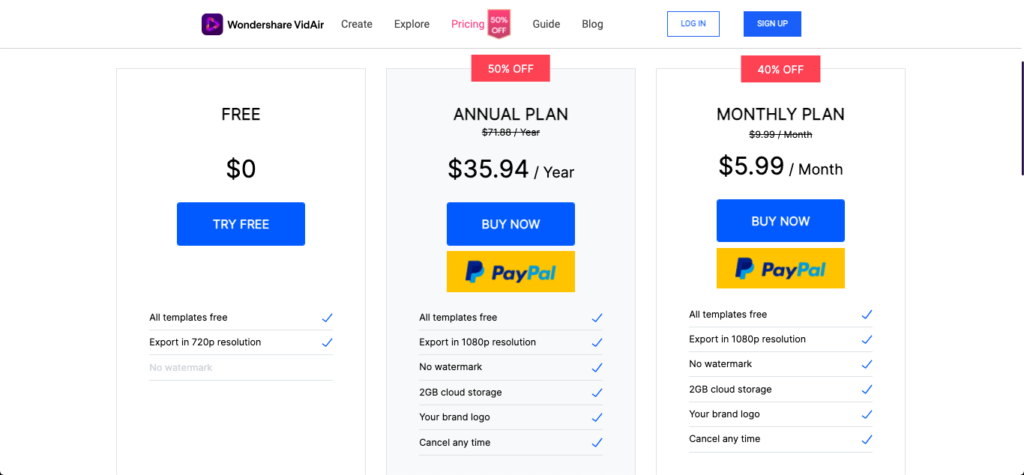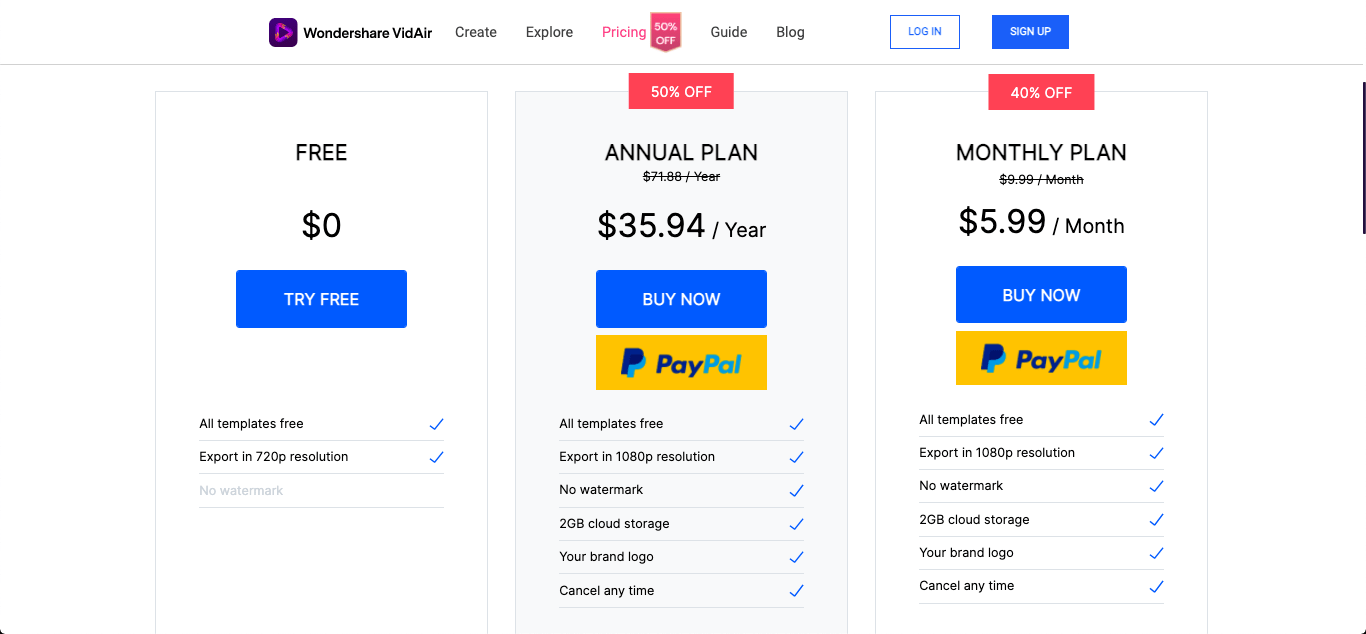 Though the online tool is free to use, you can upgrade it to remove ads and watermarks from the video. Plus, you get a free 2GB cloud storage to store your files and an option to export the videos in 1080p instead of 720p in the free version. A monthly plan would cost you around $9.99. And in case you are not satisfied with your purchase, the product comes with a free 30-day money-back guarantee.
Without a doubt, Wondershare VidAir is one of the best online videos editor and an online marketing tool to create videos for your brand. The app is very beginner-friendly, and you don't have to be a hardcore video editor to creates videos for your business.