If you need to convert any video, add subtitles or share it with your multimedia center, Wondershare Video Converter Ultimate is your solution, which also stands out when converting videos for YouTube, even in MP4 format at 4K resolution.
With Wondershare Video Converter Ultimate (VCU) you can convert your videos in practically all available formats. Either audio or video in a very fast and simple way.
Also, if you have a multimedia center at home, you can transfer the files directly to them from your computer with a single click.
Wondershare Video Converter Ultimate has many more features, such as downloading videos from YouTube to MP4 or MP3, recording videos on physical media or transformed into ISO, or even adding subtitles and all the details in your video file.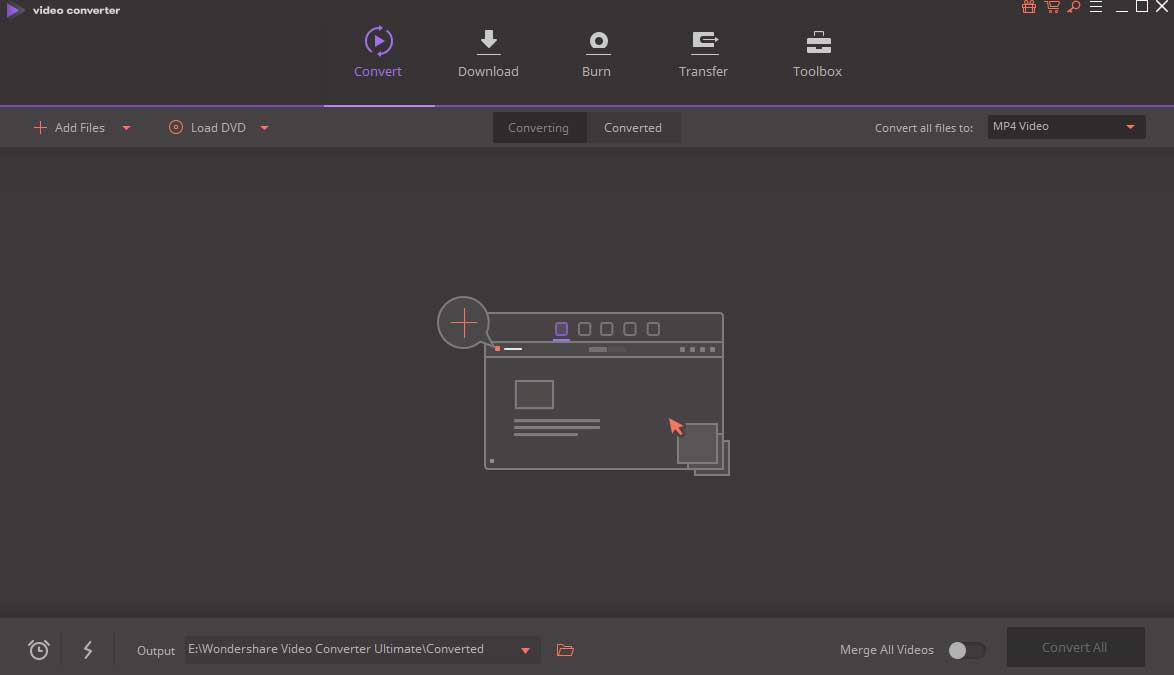 This process is really simple with Wondershare Video Converter Ultimate. We just need to drag the desired video to the Wondershare Video Converter Ultimate application on our PC or Mac.
Once incorporated, we choose the type of format to make the conversion, it can be MP4, MOV, AVI, MP4 in 4K, MOV in 4K … and a long etcetera.
In addition, it has support for HD and 3D videos. This is interesting because we can export videos directly in 3D, and even convert them to our own YouTube channel.
Once converted, we can transfer it to a mobile device, save it or even share it on social networks, including YouTube or Vimeo.
The panel where all these possibilities are offered is really intuitive, you will not find it difficult to convert your favourite videos with Wondershare Video Converter Ultimate.
Recording and editing videos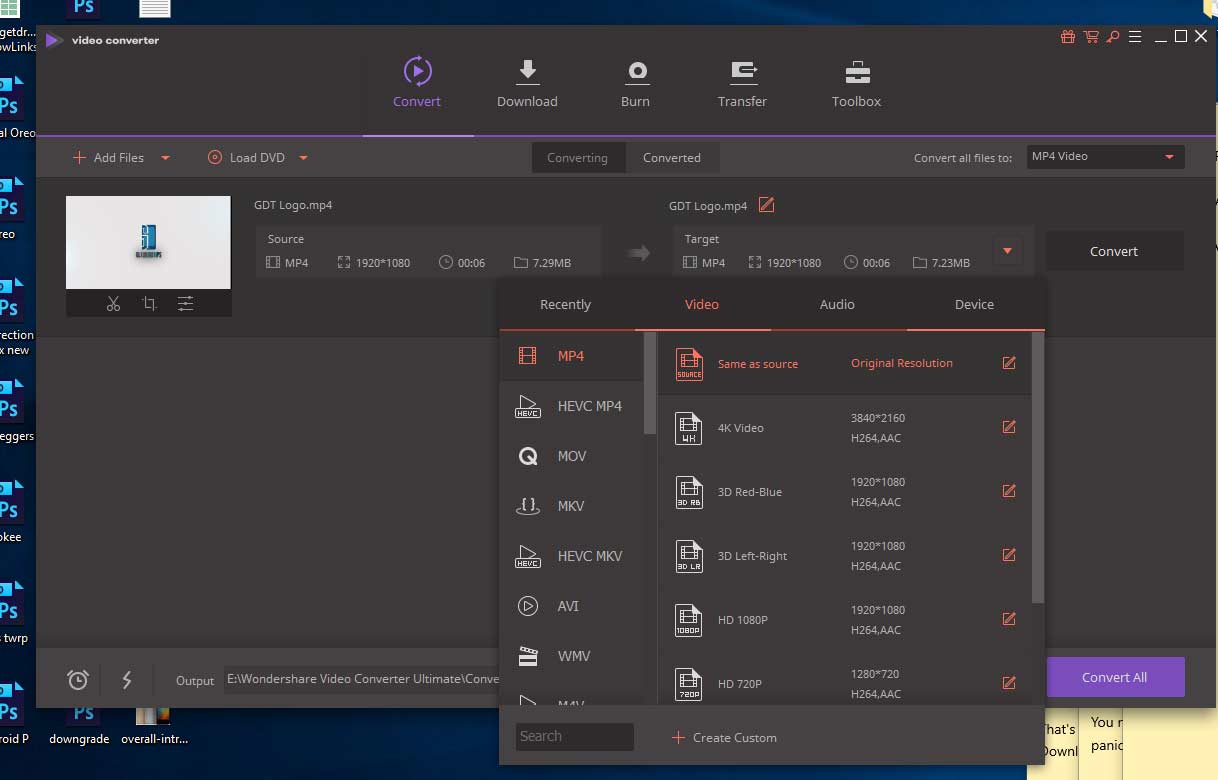 Here we have another really interesting option. From Record, we can lay out all our videos so that they remain professionals in a very intuitive way.
Thanks to the options that Grabar offers us, we can make a video with several sections, where Wondershare VCU offers different themes depending on the type of content.
The videos can be prepared in two formats, 16: 9 and 4: 3. So, depending on the TV that you have or to which the work is destined, it will adapt much better.
We have an incredible amount of options, from school subjects to business, going through holidays or holidays. With them, we can resume our video so that the viewer can select a specific moment.
At the time of recording, we have the quality settings, we can choose between good and maximum. If we choose the maximum, it will take a little longer to create our content. Of course, the truth is that the tests conducted this process has been very fast.
When we will export the video to record it in some support, we have several possibilities. Record it on a DVD, DVD folder, DVD media or ISO file. Here is to choose the format that best suits us for the type of video we are doing.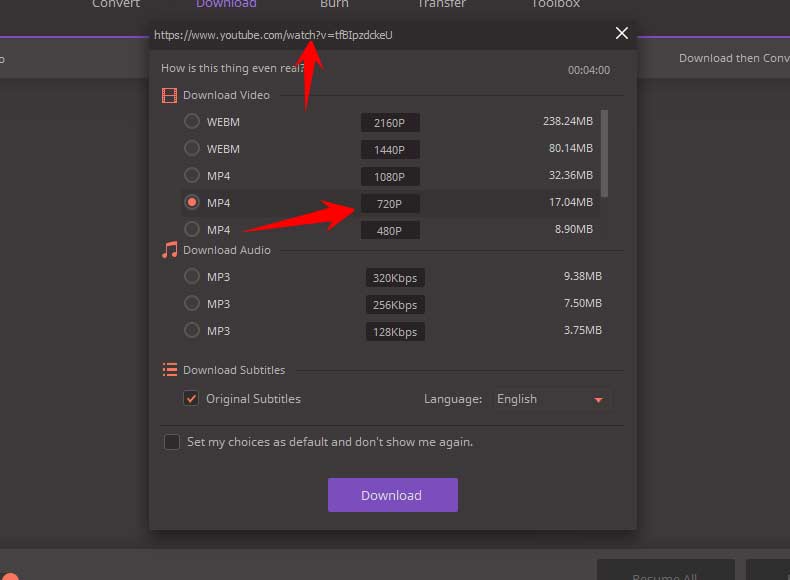 Yes, it is possible to download videos from YouTube, convert them into the desired format, like the popular MP4, or even extract the sound of a song that we like. All this as Wondershare Video Converter Ultimate knows how to do it, in a simple and fast way.
In order to download videos from YouTube and then export it to MP3 to get the audio, we will need to install an extension that they provide to us. As it is optional, we will have to inhabit it. It's a quick process, it takes a few seconds.
Once we have installed the extension, we will have to locate our favourite video, when we already have it, click on the "Download" button and that's it, our video will start downloading. We have two alternatives:
Copying the URL: if we copy the video address and then click on the "Paste URL" button (within Wondershare VCU) we will have our video ready to start downloading.
Dragging: another interesting option is to select and drag the URL of the video, directly to Wondershare Video Converter Ultimate. By magic, our video will start downloading.
As you can see, in Wondershare Video Converter Ultimate the operation of your options are really simple to use, in addition to being done very quickly.
A most useful media server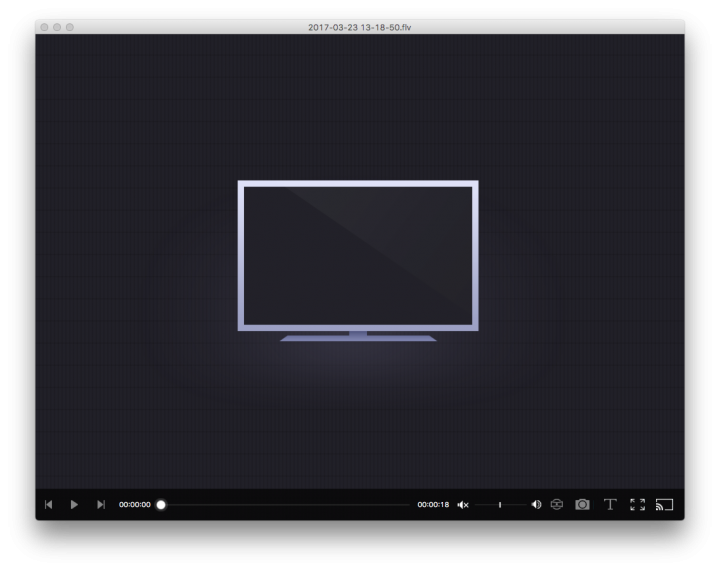 The media server of Wondershare Video Converter Ultimate allows us to transfer the audio and video files directly to our smart TV. Also if we have a device such as an Apple TV or a Chrome as for example.
We must select our file locally, that is, the one we keep on our PC or Mac. It can be a movie, series, home video, music …
At the moment we select it, Wondershare Video Converter Ultimate offers us a player with a specific button to share it with our multimedia device.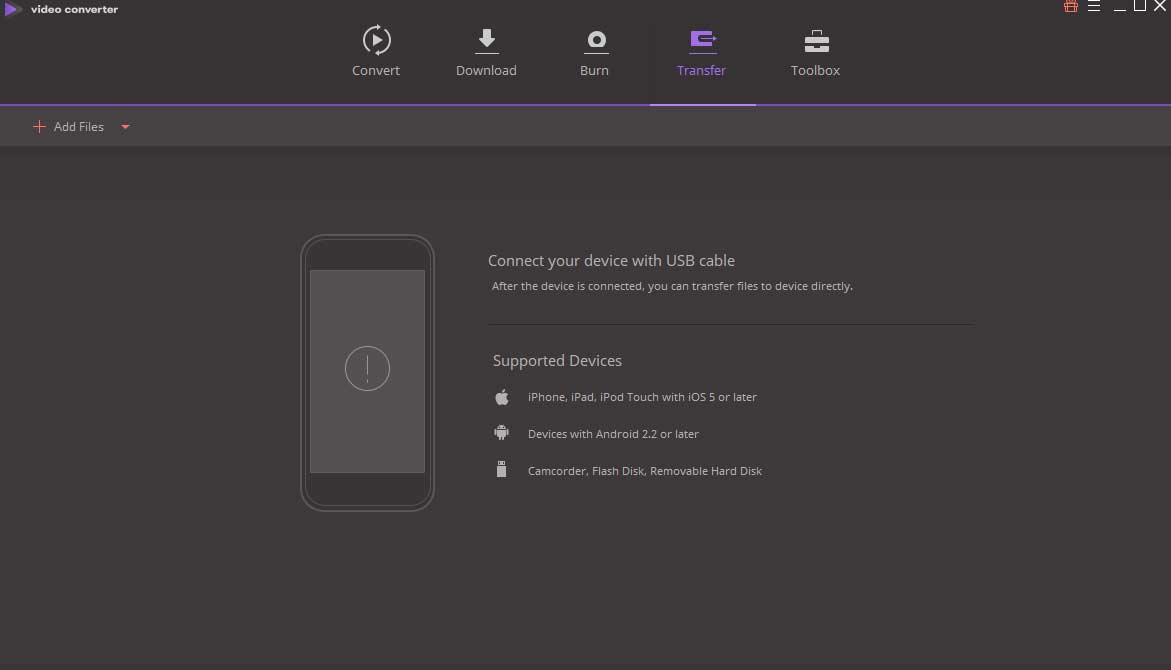 In addition to everything discussed above, Wondershare VCU also offers us the possibility to import subtitles to our videos.
It allows us to include all the properties of the same, such as the year it was recorded, who participates, the audio quality, the video mode and everything we can think of to make our material as complete as possible.
This is really useful if we have some kind of multimedia server at home to watch all our movies or TV series. In this way, we will have it orderly and very detailed.
It is clear that Wondershare Video Converter Ultimate is a useful program, it serves both Mac and Windows and offers us a stable, fast and really effective service. In our case, we found it a great alternative to convert videos from YouTube to MP4 on Mac without complicating and obtaining high quality, even in 4K format.
The software has just reached version 10 and throughout all the versions its developers have been improving and perfecting it, to reach what it is today: one of the video converters that accept more formats (more than 1,000) and easier to use.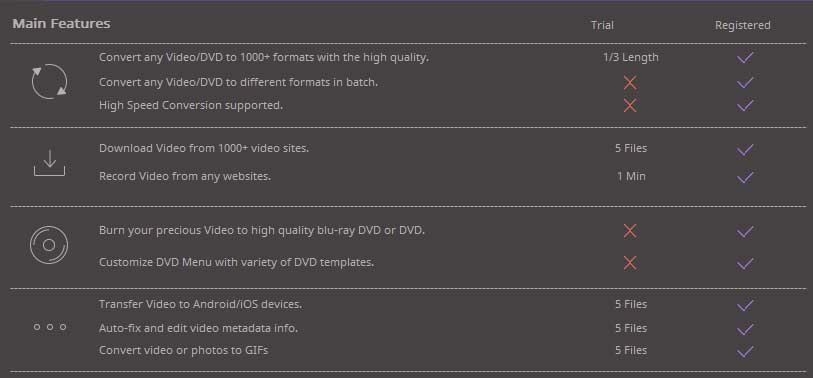 I think the best way to show the ease of use of Video Converter Ultimate is with an example, so in the following lines, I explain how to convert an mkv video to mp4 to make it compatible with the iPhone and iPad Video app in just three Steps.
1.- The first step is to upload the video or videos that you want to convert. To do this, all you have to do is drag the original files to the main screen of the software.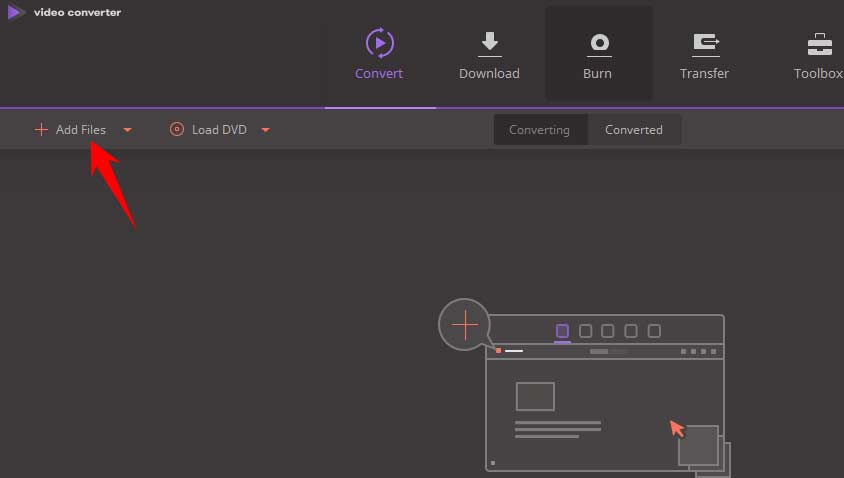 2.- Once the videos are loaded you will have to choose the output format. You have two options: make video to video or set the same output format for all the videos in the list. In the example, I will choose the same format for all. To do this I click on Convert all tasks to and from the drop-down menu I choose the option I need, in this case, Apple iPhone 7,7 Plus within the Devices tab.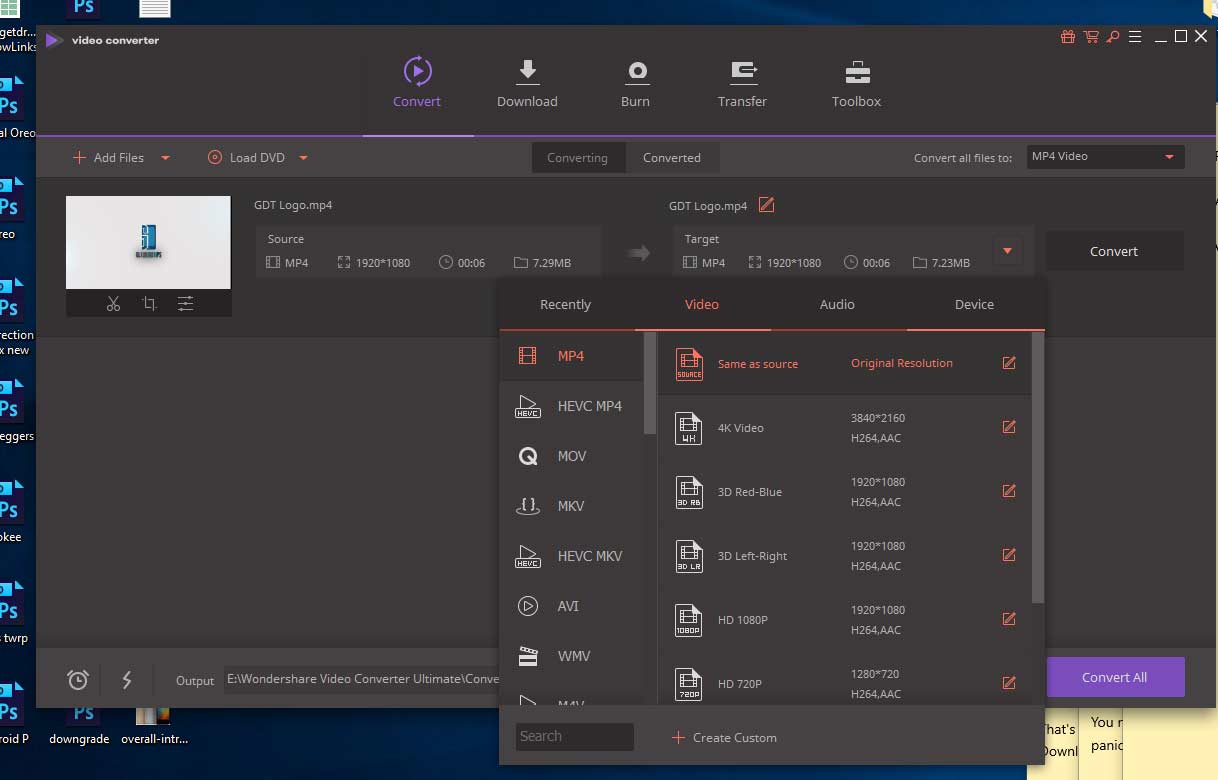 3.- The last step is to click on the Convert All button and the software will start working automatically.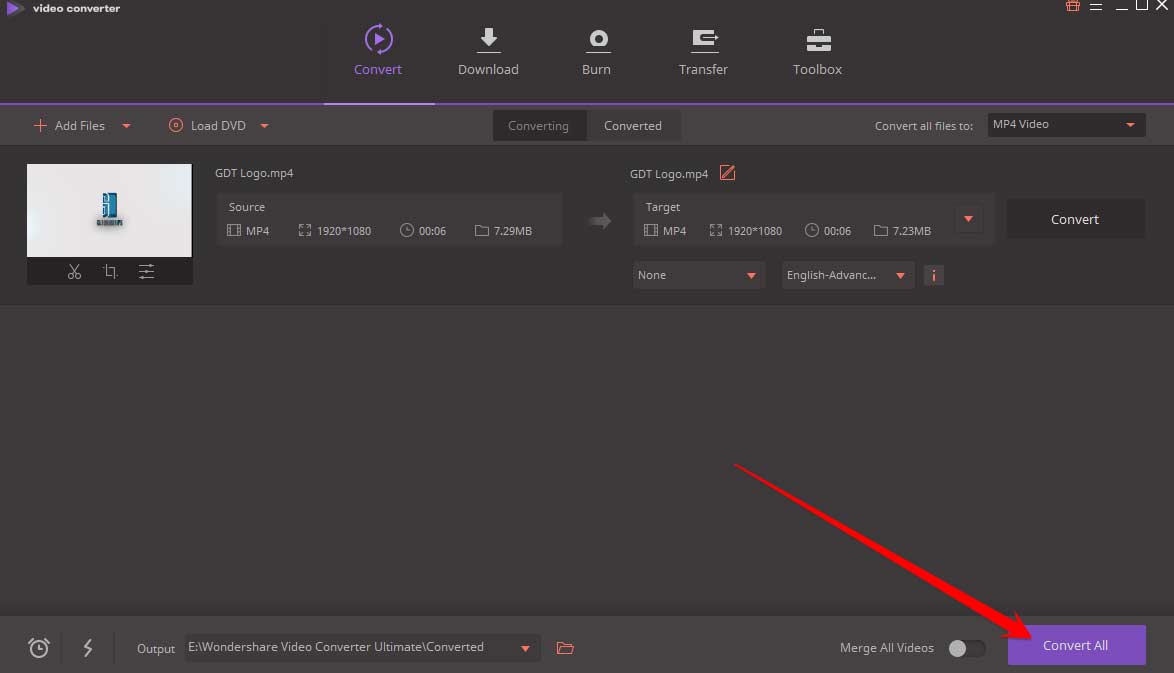 Depending on the number of videos you have to convert, its duration, resolution and the power of your Mac will take more or less time.
As you can see, the software is easy to use and in a matter of seconds, you will be able to load a long list of videos and configure the program to convert them all to the format you need.
Also, if you want you can perform extra operations before converting a video. If you click on the icons that appear under the preview of the video you can apply modifications such as cuts, introduce effects, change the aspect ratio, etc, etc … Functions a little more advanced and that may be useful in certain cases.
Creation of GIFs, screen recording and other functions
The main function of the software is to convert videos from one format to another, but it is not the only utility it has.
Thanks to this software you can also record video files on CDs or DVDs, download videos from different pages , create animated GIFs from videos, make recordings of your Mac screen, broadcast content to a TV as a multimedia server, convert videos to formats compatible with VR (Virtual Reality) and even transfer files directly to iOS or Android devices.
That is, this software covers many of the needs of people who regularly work with video files and need ease to do it as you can see in the following presentation video.
Video Converter Ultimate is available through the Wondershare website. It offers a trial version with which you can see if it suits your needs and if that is what you are looking for, you can acquire a full license from the application itself.
Also check out the new product: DVD Burning Software