World of Warcraft has now received its much-awaited Patch 7.2.5, which introduces an all-new – and surprising – raid tier to the popular game. Apart from class changes, the patch also brings forth a number of new encounter types for players to experience. This has resulted in significant changes in the DPS rankings.
Particular classes on the top spots have slid down the tier, while other relatively weak DPS have made their way to the top. Naturally, it is essential to observe and analyze the updated DPS charts for 7.2.5. You will be able to find them in our new guide below.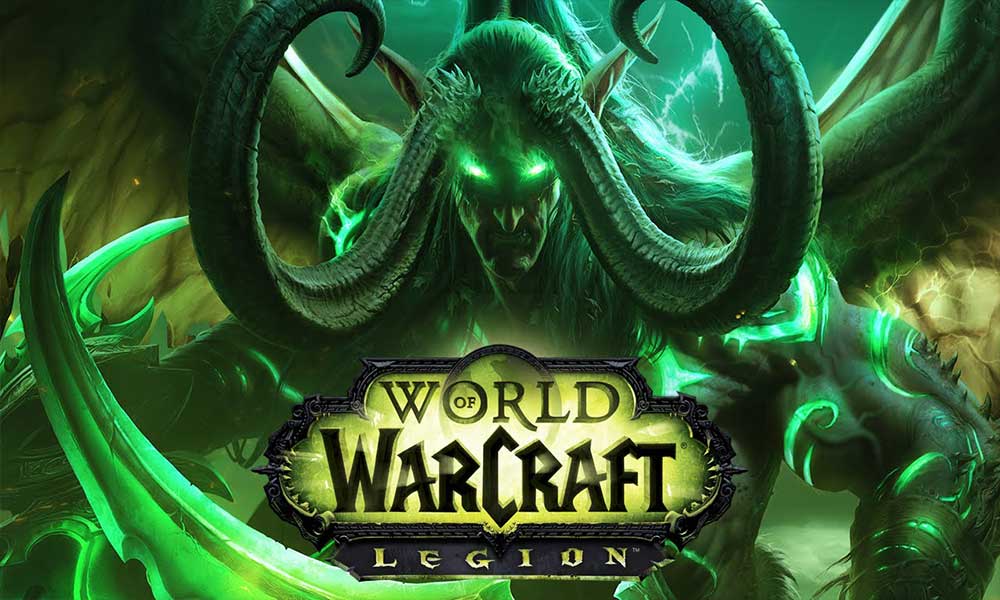 An Overview of the new DPS Rankings in World of Warcraft
It is important to remember that it is quite hard to quantify DPS in World of Warcraft because boss mechanics tend to have different effects on various classes. The in-game results during boss battles can differ significantly from simulated results because of a number of reasons. We have listed the most common ones right here:
Duration of the combat – Dungeons and LFR raids tend to have much shorter flights, resulting in DPS shooting up due to the rise in the value of DPS cooldowns.
Variables related to the player – These are player-associated entities that can affect the DPS, such as gear, skill, latency, consecutive crits, and more. Although rankings can represent the general trends, they are not reliable for guessing the results of a particular encounter. This is because all the aforementioned factors come into play during that.
More than one target – DPS rankings exclusively offer one target and splash AoE (one main target+2). However, there exist quite a few situations featuring several targets in the game. This allows for far more violent and fierce AoE.
Therefore, the charts you see here are pretty circumstantial. Apart from this, the gear levels also determine how the various classes scale up. That said, the chart you see here has been carefully crafted to be as accurate as possible, considering all the information we have right now.
Also Read: Increase Your FPS in WoW Return To Outland | Guide 2021
The salient classes over here are Mage and Warlock. It is worth noting that Mage is not in a favorable position right now, except for Frost. Comparatively, Warlock's thee specs are all in top shape and more than capable of facing the toughest challenges. Additionally, like Shadow Priest, Retribution Paladin has also gone down somewhat during the expansion.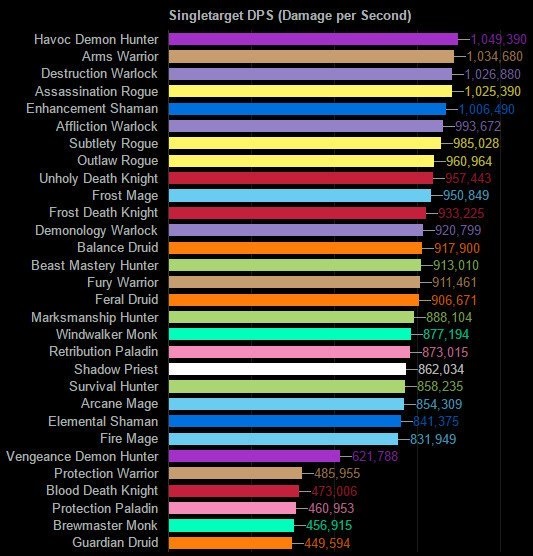 How do the rankings here stand in comparison to those associated with raid logs?
Raid logs mostly deal with comparing some of the advanced players concerning each spec. On the other hand, the rankings you see here are meant to understand the position of specs in the present raid tier. You can discover some surprising synergies between certain specs and boss battles this way. Unfortunately, log-based websites are also vulnerable to some issues, such as players who forcefully raise their DPS by unfair means. This results in serious tampering of the specs, sample sizes, and other parameters.
It is also worth keeping in mind that simulators are just that – simulators. They can help us take a rough look at a spec's long-term performance by analyzing several fight results. However, they are not very accurate when modeling particular battles in a raid tier. Furthermore, the data they use is provided by the fan community involved in making theories. Needless to say, they can be (and are) vulnerable to errors.
Thus, there is no definitively perfect DPS ranking. You will have to take all of them into account when analyzing specs. This applies to both simulators and log-based solutions.
That is it for now. We hope this guide helps you to understand the DPS ranking better. If you liked this guide, remember to check out our other Windows Guides, Gaming Guides, Social Media Guides, iPhone Guides, and Android Guides to read more. If there are any queries or suggestions, comment down with your name along with the email ID, and we will reply shortly. Also, subscribe to our YouTube Channel to watch awesome videos on gaming and smartphone tips and tricks. Happy gaming, everyone!