Xbox One is one of the popular video gaming consoles developed by Microsoft that has been released back in 2013 and still it's running in the market pretty well. Most of the Xbox compatible video games are available for Xbox One and there is a huge user base right now which is a really good thing. However, it seems that just like other Xbox series consoles, the Xbox One Black Screen issue is bothering a lot of users after a recent update.
Now, if you're also one of the victims to encounter such an issue then you should follow this troubleshooting guide completely to fix it. As per multiple reports on several forums, after launching the Xbox One console plenty of users are getting the black screen (blank screen) issue which is frustrating and unexpected. However, there is nothing to panic about it because we've shared with you a couple of possible workarounds that should gonna help you out.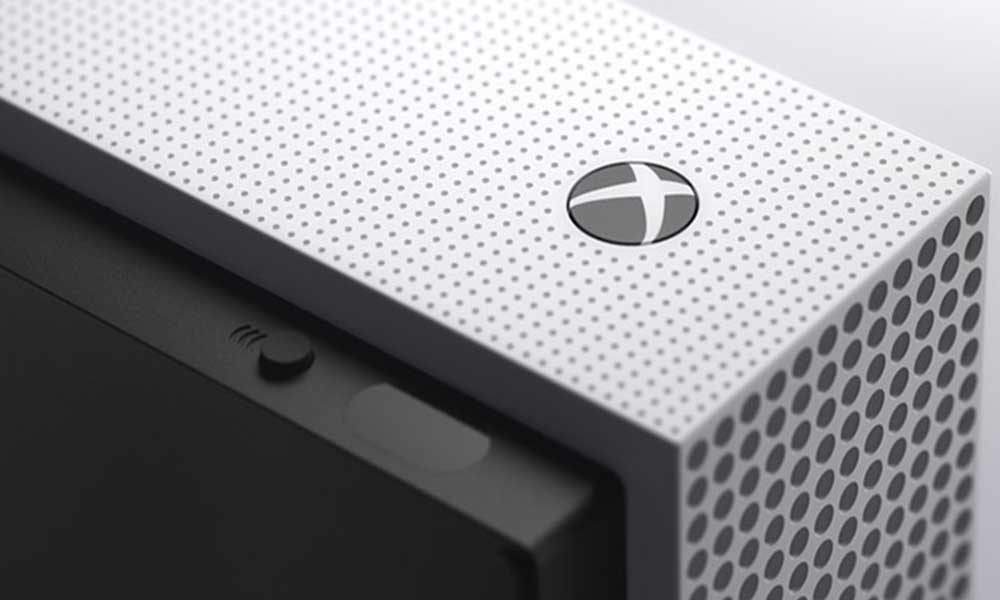 Fix: Xbox One Black Screen After Update
Before jumping into the guide, keep in mind that not everyone will gonna find it useful enough because the black screen problem might be appearing due to some other hardware issues. If none of the mentioned methods come in handy for you, make sure to get your console checked by a technician at the hardware level to cross-check whether there is an internal hardware issue or not. So, without further ado, let's get into it.
1. Properly Connect Display Device with Console
First of all, you should check whether your monitor or TV is properly connected to your Xbox One console or not. A connectivity issue or even the display port issue may trigger a black screen for sure. Therefore, it's important to confirm that both your TV/Monitor and console are turned on and connected through an HDMI cable properly.
2. Select the HDMI Connection Mode
Make sure to check whether your TV/Monitor is set to the correct input signal or not. In this case, you'll have to check for HDMI. It's also recommended to check that the HDMI cable connections to your console and to your TV are secured enough by selecting the "out to TV" port on the Xbox One console.
3. Use HDMI Cable to Another Port
We'll also suggest our readers try plugging the HDMI cable into a different HDMI port on the TV/Monitor because the chances are high that somehow the current port gets physically damaged or gets loose to hold the connection.
4. Try Using Another HDMI Cable Too
It's needless to say that if you find the same black screen issue on another HDMI port then make sure to use a different HDMI cable to connect your console to your TV/Monitor. Issues with the HDMI cable can also cause connectivity or display-related errors.
5. Try Using Another Display Device
Another thing you can do is simply connect your Xbox One console to a different TV/Monitor which can eventually let you know if there is an issue with your display device connectivity or if your console is having any problem. Obviously, if you don't have any extra TV or Monitor then visit any of your friends and get your Xbox One console checked right there.
6. Perform a Power Cycle on your Console
Well, performing the power cycle method on your gaming console can easily resolve multiple issues with corrupted system files or glitches or graphical issues, and more. It won't affect your installed games or saved game data on the console but you may feel the difference in terms of launching or playing games apart from common stability issues.
Press and hold the Power button on the Xbox console (front side) until the device turns off.
Now, unplug the power cord from the console > Press and hold the Power button on the console multiple times.
Make sure to wait for a minute or so and then just plug the power cord back into the console.
Next, wait another minute or so, and press the Power button on the console to power it on.
7. Try Clearing Persistent Storage
If in case, you're able to see the screen content for some time before getting the black screen issue again then you should try clearing out the persistent storage on your Xbox One console by following the steps below. In some scenarios, issues with the corrupted cache data on your console can also trigger graphical glitches or gameplay issues. To do so:
Press the Xbox button on your controller > Select Settings.
Go to Devices & connections > Select Blu-ray.
Select Persistent Storage > Select Clear Persistent Storage.
Once done, make sure to perform the power cycle steps once again as we've mentioned in the above method to wipe out temporary caching issues.
8. Perform a Hard Reset on Xbox One
It's highly recommended to also perform a hard reset on your console because any kind of corrupted system data or third-party software glitch can trouble you a lot.
Note: Make sure that all of your installed game or app data will be deleted from the console. You'll have to sign in to the Xbox account after a hard reset.
Press the Xbox button on the controller to open the Guide menu.
Select Profile & system > Go to Settings > Select System.
Go to Console info > Select Reset console.
You'll get a prompt like Reset your console?
Here you should select Reset and remove everything. [This will delete all user data including accounts, saved games, settings, all installed apps & games, etc]

Although you can choose to Reset and keep my games & apps, it may not gonna resolve the issue in most cases.

After you select the option, your Xbox console starts deleting and resetting the system to the factory default settings.
Wait for the process to get completed then reboot the console.
Finally, go through the initial setup process > You'll need to log into your account.
9. Opt-Out Xbox Insider Programme
Some of the members may be a participant of the Xbox Insider Programme platform where they can get the latest software updates that are under the development phase such as any kind of new feature or functionality, etc. Though beta testers can be able to receive updates before anyone else, it might have bugs or stability issues whatsoever. In that case, you may end up ruining your gameplay experience apart from force crashes, black screen, etc.
Well, in other cases, some Xbox console users might gonna face several issues due to the Xbox Dashboard or Xbox Live outage which are related to the server-side and can only be fixed by the developers for sure. However, it's better to leave the Xbox Insider Programme participation if you're facing issues with the console operations or program running. To do that:
Note: By leaving your Xbox Insider Programme account, all previews and playtests will be removed completely from the account that you've joined earlier. It'll also delete all associated data something as Insider level, Insider XP, survey responses, problem reports, etc.
If you're having issues with an Xbox system update and want to return to the current public update, you can remove your device from the Xbox Update Preview by going to Previews > Xbox Update Preview > Manage > Leave Preview.
Please keep in mind that all accounts on a device must be removed from enrollment from a playtest or preview to stop receiving updates on that specific device. To fully close your Xbox Insider Programme account on your particular console, you can follow the steps below:
Sign in to the Xbox Insider Hub app on Xbox or Windows devices.
Now, launch the Xbox Insider Hub app > Select Settings from the side menu.
Under the Settings menu, select Manage account > Select Close account.
If prompted, follow the on-screen instructions to complete the process.
Finally, reboot the console to change effects immediately.
10. Contact Xbox Support
If none of the methods worked for you then make sure to contact Xbox Support for further assistance. Sometimes a support agent can analyze your problems deeply and suggest you possible recommendations straight away. Otherwise, you can create a support ticket via the agent so that the issue can be escalated to the developers and they can investigate it in their own way to fix it.
11. Request a Repair Service
If you're still experiencing the same issue or somehow the support system didn't work for you as you expected then you should request a repair service using the link below. It looks like your console has some issues at the hardware level and it may need to be serviced by a professional technician. So, head over to Device Services to submit a repair request officially.
That's it, guys. We assume this guide was helpful to you. For additional queries, you can comment below.