Xbox PC application or console users sometimes may encounter issues with joining or starting a party chat which eventually prevents players to get into the multiplayer experience. As Xbox allows users to invite friends quite easily, some of the users can an error message that says "Xbox Party Encountered An Error". Now, if you're also one of the victims facing this error, you can follow this guide to fix it.
Well, according to multiple reports by the affected Xbox users, this specific error might appear due to some issues with starting or joining a party due to several possible reasons. It looks like Xbox live services are down or the network settings become corrupted or the internet connection is having an issue or the temporary system glitch on the respective device can be a possible reason.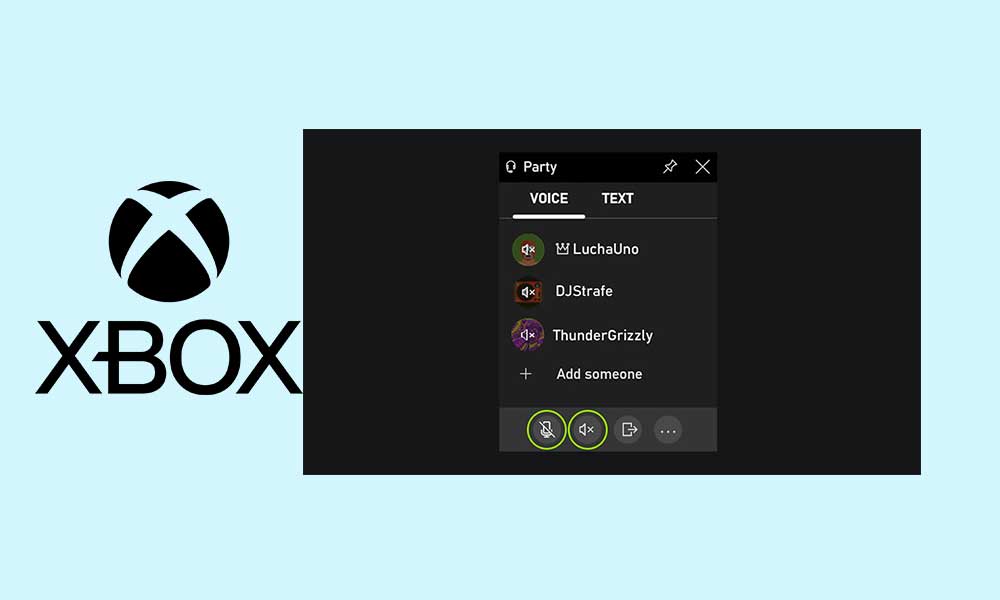 Fix: Xbox Party Encountered An Error
Luckily, there are a couple of possible workarounds mentioned below that should come in handy. So, without wasting any more time, let's jump into it.
1. Check the Xbox Live Status
First of all, you should try checking the Xbox Live Status here to ensure there is no issue with the services. Sometimes Xbox services might get interrupted due to technical faults which can impact joining a party chat whatsoever.
2. Check your Network Connection
You should check your internet connection properly to ensure there is no issue with the network's stability or speed. A slow internet speed or unstable network can eventually cause several issues whatsoever. If you're using a wired (ethernet) connection then try using a wireless (Wi-Fi) connection or vice versa to check for the issue. You can also try using a different network to cross-check it.
3. Reboot the PC or Console
It's also recommended to restart your PC or Xbox console to ensure there is no temporary system glitch or cache data issue present on the respective gaming device. Though it won't be useful for everyone, you should try it out.
4. Ensure there is no NAT Error
The chances are high that somehow your network settings are incorrect or getting blocked by an unexpected reason which basically prevents the connectivity to the Xbox party or server. A poor or unstable internet connection can cause such issues. Additionally, incompatibility with the NAT Type can also happen on Xbox consoles. You should contact ISP to get it checked and fixed.
5. Power Cycle your PC or Console
You should also perform a power cycle method on your PC or Xbox console to make sure there is no issue with the system glitch whatsoever. It's suggested to turn off the device completely and then disconnect the power cable. Wait for a couple of minutes and then reconnect the power cable. Finally, power on the device to check for the issue.
6. Reset the Xbox Application
Try resetting the Xbox application on your computer by following the steps below to ensure there is no glitch or cache data issue with the Xbox app. To do so:
Press the Win+I keys to open Windows Settings.
Click on Apps > Click on Installed apps.
Click on the Xbox application > Next, click on Advanced options.
Scroll down and select Reset > If prompted, select this option.
Once done, reboot the PC to apply changes.
7. Restart Xbox Live Networking Service
You can also completely exit and close the Xbox application on your PC then try to reboot the Xbox Live Networking Service by following the steps below. To do that:
Exit and close the Xbox app > Reboot the PC.
Next, press the Win+R keys to open the Run dialog box.
Type services.msc and hit OK to open Services.
Locate and right-click on Xbox Live Networking Service.
Select Restart from the menu > Once done, do the same steps for the IP Helper service.
Reboot the PC to apply changes.
8. Enable Microphone Access to Xbox App
If none of the methods worked for you then make sure to enable the microphone access to Xbox app on the PC by following the steps below.
Open the Start menu > Click on Settings > Select Privacy.
Click on Microphone > In Allow access to the microphone on this device, select Change.
Make sure Microphone access for this device is Turned ON.
Now, allow apps access to your microphone > In Microphone settings, go to Allow apps to access your microphone.
Ensure it's turned on > Once you've allowed microphone access to your apps, you can change the settings for each app.
In Microphone Settings, go to Choose which Microsoft apps can access your microphone.
Then Turn ON the Xbox app that you want to use with it. Select Allow desktop apps to access your microphone is turned on.
That's it, guys. We hope this guide was helpful to you. For additional queries, you can comment below.