Using Xbox Series X reduces load times and improves game performance significantly due to its powerful specs. However, despite offering features such as Quick Resume, it lacks in key areas, such as compelling exclusivity and significant UI improvements. It is generally the slow download speed of a game on the Xbox Series X and S. In most cases, a glitch in the software or a problem with the network connection causes this. To determine why this console is malfunctioning, you must take some troubleshooting steps.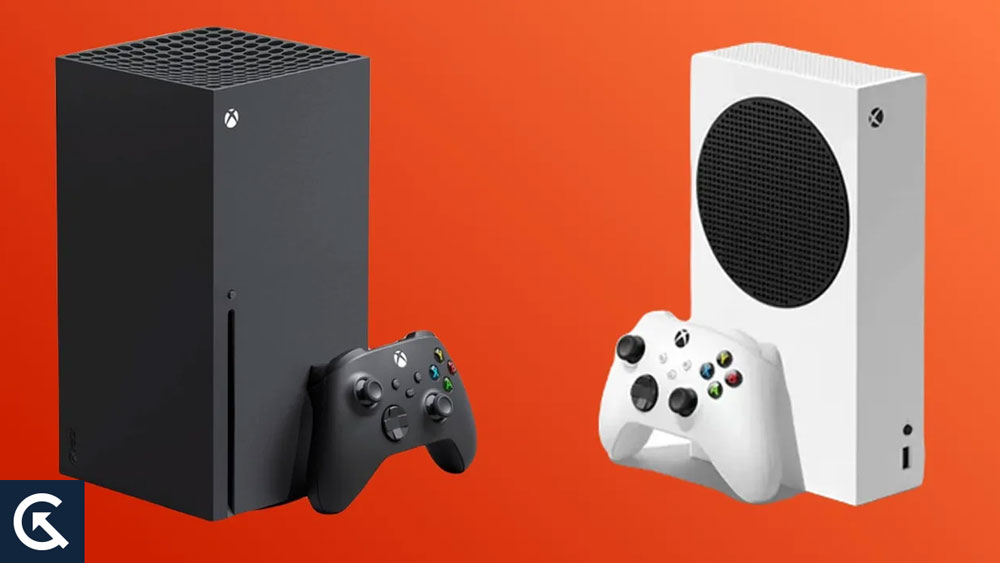 How to Fix If Xbox Series X / S Download Speed Slow But Internet Fast
Xbox games can take longer than expected to download when trying to download them. However, this will result in your having to wait for a more extended period of time before you can play the game. So, here are the steps you need to follow to fix this problem.
Fix 1: Close Any Running Games
You will experience a delay or slowed-down downloads when playing a game and downloading a new title simultaneously. Nevertheless, in this way, players will be able to enjoy the best gaming experience. If you want to remove any download constraints from running a game, you can suspend it using these steps:
Click on My Apps & Games.
Choose the Manage.
Click on Queue.
Choose to Suspend My Game from the menu.
Fix 2: Restart The Xbox Series X
When the Xbox is powered down, the system will reboot, which will usually fix the issue of slow downloads. So, here are the guidelines:
On your controller, press the Xbox button.
Click on Profile & System.
Click on System.
Choose General.
Click on Power Mode & Startup.
Then, select Full Shutdown.
After a few seconds, turn on the Xbox and check the download speed of the game.
Fix 3: Check Your Internet Connection
To play online, you must have a good internet connection on your consol. To verify this, follow these steps:
On your controller, press the Xbox button.
Click on Profile & System.
Click on Settings.
Select the Network Settings option.
Click on Test Network Speed & Statistics.
It may be necessary to connect your Xbox to your router using a wired connection if the result are not satisfactory. However, in order to refresh the connection with your ISP, you should also restart your modem or router.
Fix 4: Check Your Game Downloading Speed
Next, check that your game is downloading at the speed it should be.
Click on My Games & Apps.
Afterward, tap on Manage > Queue.
Thereafter, you will see this option only if you are installing another game or app while a game is running.
You can also force another game to close any following these steps:
Choose your most recent game from the Home Screen.
Press the Menu button, then select Quit to end the game.
Fix 5: Cancel And Reinstall Your Download
Your next step is to cancel the installation of the game if you're still having issues. So, let's check out the steps:
Initially, from the Home Screen, select My Games & Apps.
Then, tap on See All > Manage.
Choose Queue and highlight the game or app you want to download.
Finally, on your controller, press the Menu button.
Then, hit Cancel.
Now, it can either be inserted into the disc drive or downloaded again from the Microsoft Store.
Fix 6: Remove Other Devices From Your Xbox Network
If your Xbox Series X/S download speed is slow, you may increase it by removing other devices from your WiFi network, such as laptops and mobile phones. Use the 5-GHz router connection with your console and the 2.4-GHz connection with other wireless devices if your router supports dual-band connections (2.4 GHz and 5 GHz).
Fix 7: Connect to Your Home Router
If your console is connected wirelessly to the internet, try connecting it with an ethernet cable to your router. It is possible that another wireless device or network is slowing down your Xbox Series X/S's download speeds, so you should connect it to a wired network to eliminate this issue.
So, that's all on how to fix the Xbox Series X/S download speed slow but internet fast. We hope that this guide has helped you. Meanwhile, comment below and let us know if you have any doubts or queries regarding the topic.