Xbox application for Windows and mobile devices is so much fun to use when it comes to keeping in touch with friends. Additionally, it also offers purchases, managing installations, and most importantly it comes in handy when you're out of reach of your Xbox console. Meanwhile, plenty of users are reporting that the Xbox app 'Oops! Looks like you're stranded…' error is popping out on most occasions while using the app.
If you're also one of the Xbox app users and facing the same issue on your PC or Android or iOS device, you can simply follow this guide to fix it. According to the affected Xbox app users, the particular error message says "Oops! Looks like you're stranded… Pull down to refresh or try again later." Well, luckily we've provided multiple possible workarounds for this issue and there is nothing to worry about it.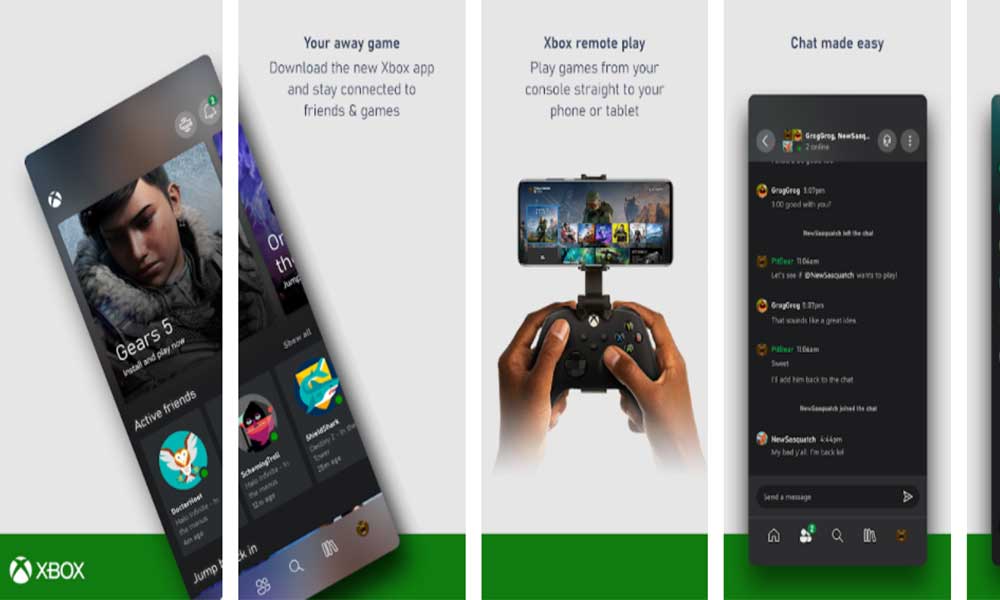 Fix: Xbox app 'Oops! Looks like you're stranded…' on Android or iOS
Here we've shared a couple of solutions that may help you out. So, without wasting any more time, let's get into it.
1. Refresh and Reopen Xbox App
Open the Xbox app on your mobile device.
Now, make sure to pull down the screen to refresh the page.
However, if this doesn't work properly, close and reopen the Xbox app.
This should resolve the issue.
2. Check Xbox Network Status
Make sure to visit the Xbox Network Status webpage to check whether there is any service down or not. If there is a service outage, you may face connectivity issues whatsoever. In that scenario, you should wait further to get it fixed by developers.
3. Reinstall Xbox App
If there are no issues with the Xbox Live and its services, you should delete and re-download the Xbox application on your handset. Sometimes reinstalling the mobile app can resolve some temporary app data glitch.
However, if reinstalling the Xbox app doesn't fix the problem, you should wait for a while before trying to use the app again.
4. Contact Xbox Support
If none of the methods worked for you, try contacting Xbox Support for further technical assistance on it.
There you go. The Xbox app should now work properly on your Android or iOS mobile devices.
Steps to Fix Xbox app 'Oops! Looks like you're stranded…' on Windows PC
If you're using the Xbox app on your Windows computer and facing the same problem then make sure to follow the steps below:
1. Restart Your PC
First of all, you should restart your Windows computer in order to refresh the system properly. Sometimes issues with the system glitch or temporary cache data can cause multiple performance-related problems on the computer. Though this method may not work for everyone, you should reboot the PC.
Press the Windows key on your keyboard.
Click on the Power icon from the bottom left corner of the Start menu.
Select Restart and wait for the computer to turn on the system again.
2. Check Xbox Network Status
If in case, the above method doesn't work, try checking the Xbox Network Status webpage to know more about any service outage is there or not. If yes, just wait for a couple of hours and then try again. But if the Xbox services are active and running well, make sure to follow the next step below.
3. Try Factory Reset of Xbox App
If the above two methods don't work for you, you can try performing the factory reset of the Xbox app on your computer. This process can also fix the app cache data-related issues properly.
Press Windows + I keys to open Windows Settings.
Click on Apps > Head over to the 'Apps & features' category from the left pane.
Now, make sure to locate the 'Xbox' app from the list of installed apps.
Click on the Xbox app to select it > Next, click on Advanced options.
Scroll down to the list and click on 'Reset'.
Confirm the action if prompted.
4. Contact Xbox Support
If nothing seems working for you, try contacting the Xbox Support team to get more help regarding this issue.
That's it, guys. For additional queries, let us know in the comment below.