Xiaomi is a popular and household name in the Indian region. After conquering the smartphone market, the Chinese company has officially stepped into the world of online payment service in India. Finally, Xiaomi Mi Pay Launches in India with support for ICICI bank and PayU. We believe later more banks will also team up with Mi-Pay. As of now, the App is under beta testing. Obviously, as it's targeting the potential Indian customers it must make the App bug-free before finally dropping it in a stable avatar.
This is actually an interesting turn of events where Xiaomi Mi Pay Launches in India to butt heads with the likes of Google pay. Xiaomi being the popular face will definitely try its best to serve to its loyal followers. This is the reason they are carrying out a thorough beta testing so as to make their presence count to its larger user base.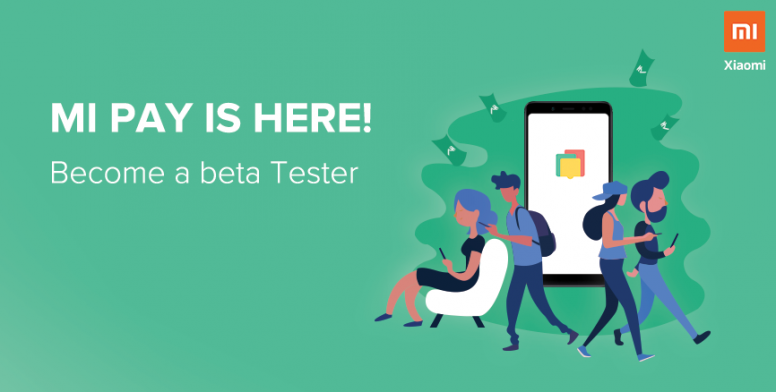 Xiaomi promises that the whole transaction will be highly secure with hard level encryption. Mi-Pay will integrate within MIUI which makes performing any transaction easier. The application will integrate within the Contacts, SMS, Scanner apps, App Vault etc in MIUI. Mi-Pay allows you to payments using UPI, debit and credit cards, and Internet Banking. You can easily do the day-to-day transactions like phone bill/recharge, TV recharge, water and power bills etc.
As Xiaomi Mi Pay launches in India, it is accepting beta users who will test the latest version of the App. If you are interested to have the first-hand experience in using Mi-Pay, then you can sign up for the same. To register as a beta user of Mi-Pay click here. The registration time is limited and is open till 31st of December 2018. Also, it's mandatory that you are using the Global Stable ROM on your Xiaomi device. Then only you can try out the Mi-Pay.
Mi-Pay has marked its entry in China almost 3 years ago. However, India is the hotbed for Xiaomi's products and it has a trustable and huge following. So, naturally, introducing the MI Pay integrating with MIUI is definitely a good idea. India has stepped into digitization of monetary transactions in recent years. So, having alternatives like Mi-Pay will encourage a number of people to do transactions with a single tap. It's certainly a smart and good move from Xiaomi.
What do you think about Xiaomi Mi Pay..? Which one do you use now and will you switch to MiPay..? Do let us know your views and register as a beta user of Mi-Pay.