Xiaomi has surpassed most competition in markets such as China and India to become the number one smartphone manufacturer. Its great value-for-money offerings have had competitors like Samsung and Apple lagging behind and in chains. However, smartphones aren't Xiaomi's only product; their catalog is quite vast. Xiaomi has a huge range of products, from smartphones and smartwatches to Android TV boxes and air purifiers.
The Mi TV is inarguably one of the best value-for-money televisions you can buy right now. It supports all the good stuff like 4K Dolby Vision, HDR10+, built-in Android TV, and much more. Couple that with an affordable price tag, and you've got yourself a hit. Unfortunately, several Mi TV owners have recently complained about internet connectivity. If you are one of those users, read on to find out how to quickly fix the Xiaomi Mi TV not connecting to the WiFi issue.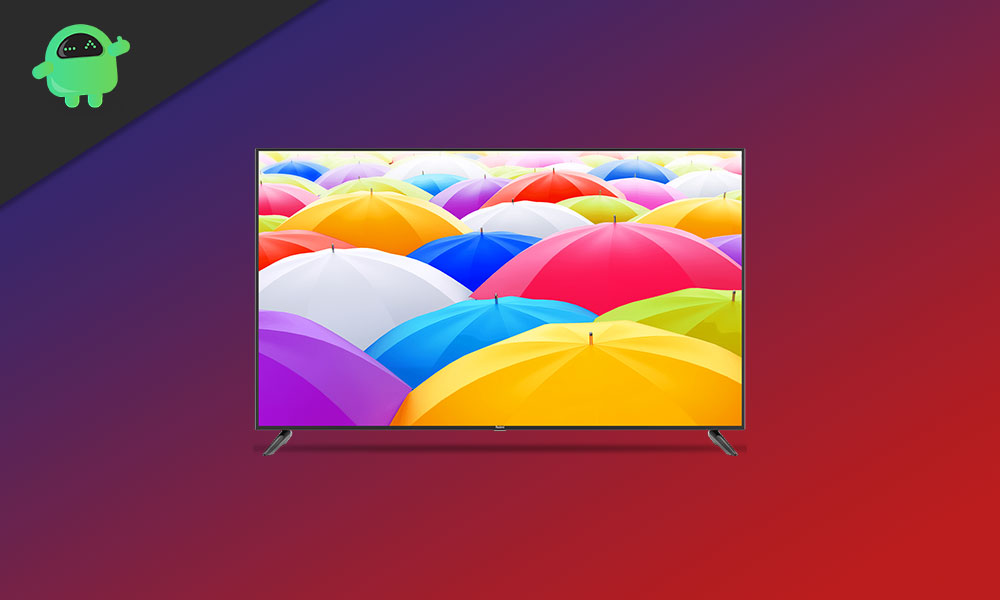 How to fix Mi TV not connecting to WiFi
There could be a plethora of reasons as to why you might be facing the Mi TV not connecting to WiFi issue. The issue might be either be related to one of the apps on your Mi TV, or your internet connection itself. Below are some of the most common fixes that ought to fix this annoying issue for you. Follow the tips in a chronological manner until one of them finally solves the issue for you.
Fix 1: Check your Internet Speed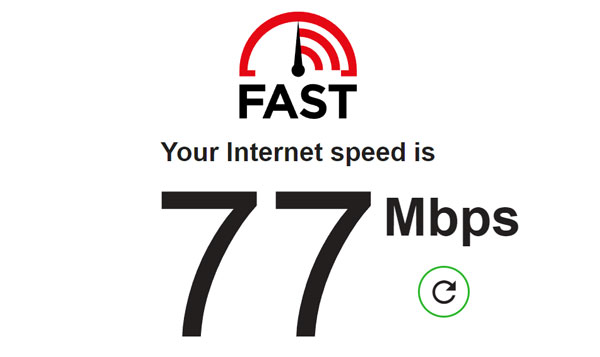 Streaming high-quality 4K content on a large-screen TV requires a stable and fast internet connection. Use a service on your phone or laptop to check your internet speed. Ensure you are connected to the same frequency band and wireless network your TV is linked to. If you are facing internet speeds lower than what you have paid for, check to see if there are any unnecessary devices that are overcrowding your network. Also, ask your ISP to check what's wrong with your connection.
Fix 2: Connect via Ethernet
If your Xiaomi Mi TV has an ethernet port and if your WiFi router is in the vicinity, we highly recommend you connect it to the internet using an ethernet cable. An ethernet connection gives you the fastest speeds possible and eliminates any connection drops and buffering issues you usually face over a WiFi network.
Fix 3:

Reset Network Settings
You can also completely reset your TV's network settings back to the default values. This will fix any weird bugs that might have been refraining you from accessing the internet on your Mi TV. Do note that you must log into your WiFi network with the credentials after the reset.
On your Mi TV, navigate to Settings > Network & Internet.
Select your WiFi network, click on Forget Network, and confirm the action.
Once done, re-enter your WiFi credentials and reboot your TV.
Fix 4: Change your DNS Settings
Changing your default DNS values to that of Google DNS has been something that many users have found to be working for them to solve this annoying issue. Changing your DNS values is quite simple, and the newer Mi TVs make it even easier.
Navigate to Settings > Network & Internet and select your WiFi network.
Scroll down until you see the DNS Server.
Change the default from Obtain Automatically to Enter Manually.
In the DNS address field, enter 8.8.8.8.
Save the settings and restart your TV.
Fix 5: Update the apps on your Mi TV
There's a good chance that the bug you're facing is due to outdated versions of the app on your Mi TV. Make sure it's updated to the latest version available to counter any problems.
Launch the Play Store on your Mi TV.
Navigate to My Apps and check for any app updates.
Click on Update apps and wait for the update to finish. This will update all the apps installed on your Mi TV.
Reboot your TV and check to see if you've fixed the issue.
Fix 6: Update your TV
Alternatively, you can try updating your TV's operating system to a newer build if available. Not only will this bring new features, but it most likely will also fix any issues that you have been facing with any of the apps on your Mi TV. Android TV usually gets regular software updates that fix bugs and introduce new features.
Make sure your TV is connected to a reliable internet connection
Navigate to Settings > System > Software Update and click on the Update Now button.
If there are any firmware updates available for your TV, they will automatically get downloaded and installed. Make sure you don't turn your TV off during this process.
Fix 7: Factory Reset your TV
If all else on this list fails, it is time to pull the last straw and completely factory reset your TV itself. This will get rid of any settings that you have made and will also delete all of your apps and will log you out of any accounts. This is the most effective way to fix any kind of software error that you have been running into with your smart TV.
Navigate to Settings > General Settings.
Click on Factory Reset and select Reset.
Your TV will restart on its own. Sign in to your Google account once again and check to see if the annoying Mi TV not connecting to WiFi bug has been solved.
Conclusion
We hope our guide on how to fix Mi TV not connecting to WiFi was helpful to you. If you have any tips other than what we've mentioned, do let the other readers know in the comments below! If you have any queries regarding the guide, feel free to contact us, we'd be happy to help!