Xiaomi has overtaken the likes of Samsung and Apple in many markets like India and China and has become the best smartphone brand. For those uninitiated, Xiaomi also makes a wide range of smart products including smartwatches, smart bands, air purifiers, Bluetooth speakers, and more. The Xiaomi Mi TV is one such product in the company's catalog that has seen wide praise all around the globe. Xiaomi TVs are affordable, have flagship features, and run on top of Android TV.
All these factors together provide the great experience that Mi TVs are known for. Since the Mi TV is a smart device, after all, it comes with features like dual-band WiFi, Bluetooth, Dolby Vision, and more. Today's guide will deal with Bluetooth-related issues on the Mi TV. So if you have been facing the annoying Xiaomi Mi TV Bluetooth not working issue, read on to discover how you can easily fix it with a couple of troubleshooting steps.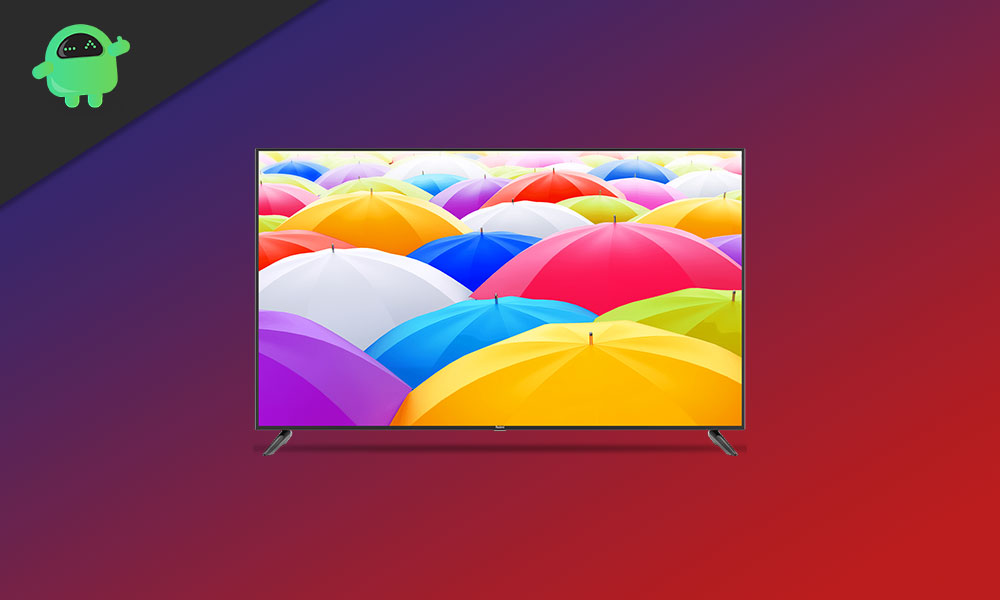 How to Fix Mi TV Bluetooth Not Working
There could be a plethora of reasons as to why you might be facing the Mi TV Bluetooth not working issue. The issue might be either be related to one of the devices that you're trying to connect to your Mi TV, or your TV itself. Below are some of the most common fixes that ought to fix this annoying issue for you. Follow the tips in a chronological manner until one of them finally solves the issue for you.
Fix 1: Unpair and Reconnect Your Device
A faulty Bluetooth connection might be the source of your problems here. Simply open the Settings app on your Mi TV, navigate to Network, and under the Bluetooth settings, select the device you're trying to connect. Unpair this device and wait for a few seconds before you pair it to your TV again. This solution should work for those who have been facing random connection drops while using a pair of Bluetooth headphones with their Mi TV.
Fix 2: Reboot Your Bluetooth Device
If it is a remote you're trying to connect to your Mi TV, remove the batteries and put them back in to see if this fixes the issue. In case of other Bluetooth devices like headphones or earphones, hold down the power button to switch them off, wait for a couple of seconds, and then turn them back on in the pairing mode.
Fix 3: Reboot Your Mi TV
If you have a Mi Box connected to your non-smart TV and have been facing this issue, there's a good chance that a reboot might fix it. If you have your TV turned on for a long time, there are chances for software instabilities to occur. To fix this, simply turn your TV off, unplug it for 20-30 seconds, plug it back in, and turn it on. This will force a power cycle onto your TV which may fix the Bluetooth connectivity errors that you might have been facing.
Fix 4: Check Your Mi TV's Bluetooth Version
If you're trying to connect more than one Bluetooth headphone to your Mi TV to share audio with someone else, your TV needs to have the latest version of Bluetooth. If your Mi TV has the older Bluetooth 4.2 technology, you won't be able to pair multiple devices at once. To check for your TV's Bluetooth version, google its model number or check the official documentation.
Fix 5:

Reset Network Settings
You can also completely reset your Mi TV's network settings back to the default values. This will fix any weird bugs that might have been refraining you from connecting Bluetooth devices to your Mi TV. Do note that you will be required to pair your devices once again after following this step.
On your Mi TV, navigate to Settings > Network & Internet.
Select your WiFi network, click on Forget Network and confirm the action.
Once done, re-enter your WiFi credentials and reboot your TV.
Fix 6: Update your TV
Alternatively, you can try updating your TV's operating system to a newer build if available. Not only will this bring new features, but it most likely will also fix any issues that you have been facing with any of the apps or services on your Mi TV. Android TV usually gets regular software updates that fix bugs and introduce new features.
Make sure your TV is connected to a reliable internet connection
Navigate to Settings > System > Software Update and click on the Update Now button.
If there are any firmware updates available for your TV, they will automatically get downloaded and installed. Make sure you don't turn your TV off during this process.
Fix 7: Factory Reset your TV
If all else on this list fails, it is time to pull the last straw and completely factory reset your TV itself. This will get rid of any settings that you have made and will also delete all of your apps and will log you out of any accounts. This is the most effective way to fix any kind of software error that you have been running into with your smart TV.
Navigate to Settings > General Settings.
Click on Factory Reset and select Reset.
Your TV will restart on its own. Sign in to your Google account once again and check to see if the annoying Mi TV Bluetooth not working bug has been solved.
Conclusion
We hope our guide on how to fix Mi TV Bluetooth not working issue was helpful to you. If you have any tips other than what we've mentioned, do let the other readers know in the comments below! If you have any queries regarding the guide, feel free to contact us, we'd be happy to help!