With the buzz of Android 14 in the air and its beta version already making waves, the Android community is abuzz with anticipation. Tech enthusiasts and smartphone users are eagerly eyeing the new features and improvements this upcoming Android version promises.
In the world of Xiaomi, the Xiaomi Redmi A1 and A1 Plus have been notable budget offerings. These devices currently run on Android 12, an iteration that brought in substantial improvements in terms of performance, security, and user experience.
The Xiaomi Redmi A1 and A1 Plus, introduced to the market in September 2022, have garnered attention for their affordability and features. As Android fans await the next steps in Xiaomi's software support for these devices, the question arises: will these budget-friendly smartphones see an update to Android 13 or even the upcoming Android 14? Let's jump into the details.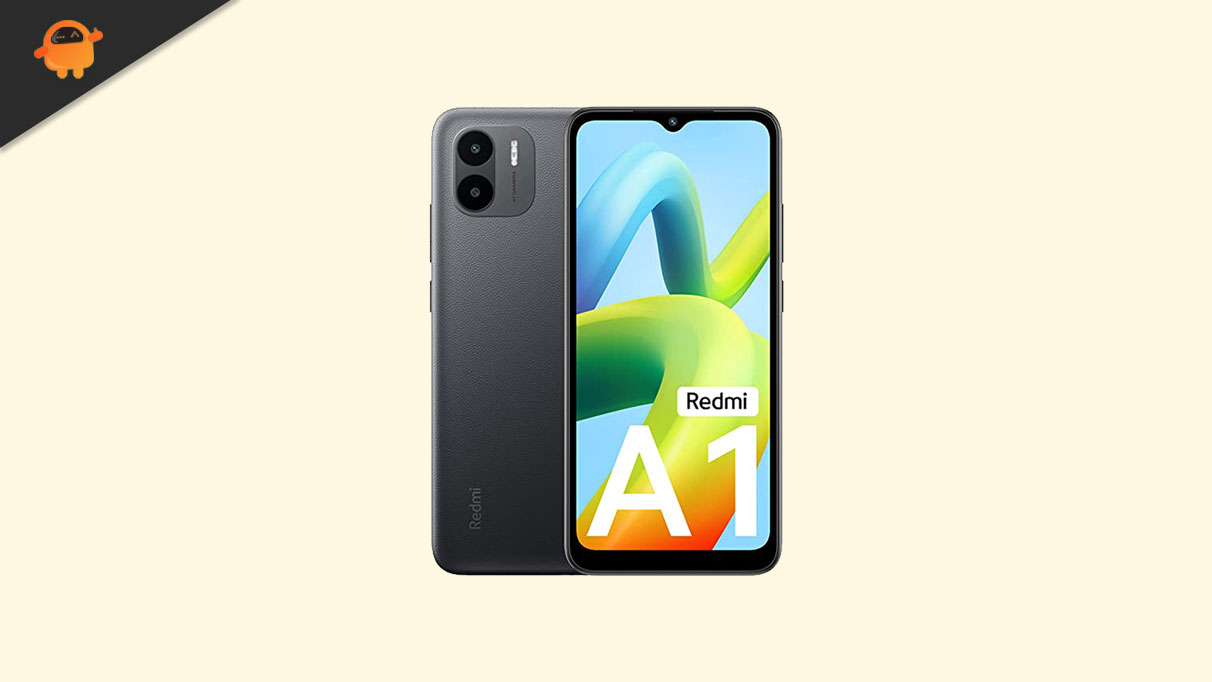 Xiaomi Redmi A1 and A1 Plus Overview
Before we get started, let's take a quick look at the Redmi A1 and A1 Plus and what they offer. On the Redmi A1 and A1 Plus, the screen is a 6.52-inch IPS LCD with an average brightness of 400 nits. With a resolution of 720 x 1600 pixels and an aspect ratio of 20:9, the display obtains an approximate pixel density of 269 pixels per inch.
The Xiaomi Redmi A1 and A1 Plus employ the Android 12 operating system, more specifically, the Go edition, which is optimized for low-cost devices. The SoC is a 12-nanometer Mediatek MT6761 Helio A22 processor. A PowerVR GE8320 graphics processing unit (GPU) is paired with a quad-core 2.0 GHz Cortex-A53 central processing unit (CPU).
The Xiaomi Redmi A1 and A1 Plus offer multiple memory and storage options. They offer expandable capacity via a dedicated microSDXC card port. It comes with 32GB of internal storage and either 2GB or 3GB of RAM. The employed storage technology is eMMC 5.1.
The Xiaomi Redmi A1 and A1 Plus' dual main camera consists of an 8 MP wide-angle lens with an f/2.0 aperture and a 0.08 MP depth sensor. This configuration is complemented by a dual-LED flash and HDR capabilities, allowing 1080p@30fps photo and video capture. In addition, they feature a 5 MP solitary selfie camera with f/2.2 aperture and 1080p@30fps video capture.
There is a speaker and a 3.5mm audio port on the device. It supports Wi-Fi 802.11 a/b/g/n as well as Bluetooth 5.0, A2DP, and LE for networking. It positions using GPS, GLONASS, GALILEO, and BDS. The Xiaomi Redmi A1 and A1 Plus include an accelerometer for enhanced functionality.
A Li-Po 5000 mAh non-removable battery powers the Xiaomi Redmi A1 and A1 Plus. It facilitates 10W wired charging, providing a reliable power source to keep the smartphone operational throughout the day.
The only difference between these two phones is the fingerprint sensor that is present on the Xiaomi Redmi A1 Plus. Both the Xiaomi Redmi A1 and A1 Plus are available in three colors including Light Green, Light Blue, and Black.
Possibility of Android 13 and Android 14 Updates
Redmi A1 and A1 Plus will not get the Android 13 and Android 14 updates.
When it comes to significant OS updates, budget smartphones frequently have been lagging behind, despite delivering commendable performance and features for their price range. This is predominantly the result of hardware limitations and the manufacturers' emphasis on affordability.
Software updates for affordable phones tend to have a shorter life cycle than their premium counterparts. As a consequence, budget devices may not receive the most recent OS updates or may receive them with a delay.
Xiaomi, a prominent participant in the smartphone industry, frequently updates its budget smartphone lineup in a predictable manner. While their premium and mid-range devices typically receive timely and consistent OS updates, this is not always the case for their budget devices.
Due to the company's strategic emphasis on newer models and higher-tier devices, budget smartphones like the Xiaomi Redmi A1 and A1 Plus might not receive as many significant OS updates. Given that the Xiaomi Redmi A1 and A1 Plus run Android 12 (Go edition) at present, the likelihood of obtaining an official Android 13 update is uncertain.
Budget phones often receive one significant OS update, and considering that Android 13 is expected to be resource-intensive, it may not be feasible for the hardware and software optimization of the Redmi A1 series.
Users should monitor official Xiaomi announcements for OS update information. However, it will most likely go in vain as Xiaomi doesn't seem to release any updates for these devices now. Also, since the devices are running on Android 12 Go Edition, the update should be an Android 13 Go Edition but that does not exist (at least for now).
If we look into the past, other budget Xiaomi devices like the Redmi 9A and likes have also not received any major software updates since their launch. This could also be the fate of the Redmi A1 and A1 Plus.
It is difficult to roll out an Android 14 update for the Xiaomi Redmi A1 and A1 Plus. Due to their low-cost nature, they may not satisfy Android 14's technical requirements. The complexities of the most recent version of Android may burden the phone's capabilities and hinder the user experience.
Custom ROM As An Alternative
Xiaomi's emphasis on newer models may reduce the likelihood that these devices will receive an Android 14 update. Custom ROM installations can be a viable option for Android enthusiasts desiring the most recent version of Android beyond official updates.
The active developer community frequently creates custom ROMs that are compatible with a wide variety of devices, thereby extending the lifespan of smartphones such as the Redmi A1 and A1 Plus.
Custom ROMs not only provide access to newer versions of Android, but also offer additional features and optimizations, allowing users to personalize their smartphones while keeping them up to date.
Before opting for custom ROMs, it is essential to meticulously follow instructions and ensure compatibility or else you might even brick your phone. Here are the pros and cons of custom ROMs:
Pros:
Custom ROMs provide the most recent versions of Android even when official updates are unavailable.
They offer extensive customization and theming options for the device's personalization.
Through optimization, custom ROMs can improve performance and extend battery life.
The removal of bloatware will free up space and resources.
Root access enables extreme customization and control beyond the stock limitations.
Custom ROMs can provide extended support for older devices.
Cons:
Custom ROM installation can void the device's warranty.
During the installation procedure, it is possible to brick the device.
There may be security dangers associated with downloading custom ROMs from unreliable sources. Always install from trusted developers.
Custom ROMs may be incompatible with certain hardware or features of a device.
The learning curve for installing custom ROMs can be steep for novices.
Custom ROMs may present potential stability issues and update difficulties.
New Software Update Tracker:
Updated on October 17, 2023: Xiaomi started seeding the October 2023 security patch update for the device globally with software version V13.0.19.0.SGMMIXM. The update is based on Android 12.
Updated on November 01, 2023: Xiaomi started rolling their September security patch update for Redmi A1 and A1 Plus globally, which brings stability and performance improvements. The update is based on Android 12.
Conclusion
To conclude, the Redmi A1 and A1 Plus will not receive the Android 13 or the Android 14 update since these are budget devices. Xiaomi has made no commitment to support these devices with software updates. Unfortunately, users have to use the old Android 12 on their devices unless they install a custom ROM.