Xiaomi Redmi Note series is a spectacle of mid-range specs coupled with the best price possible gift wrapped into one. Xiaomi Redmi Note 9 Pro isn't any exception and does manage to turn heads with its Snapdragon 720G SoC, 6GB RAM, 128GB storage, 5020mAH battery and so on. It does have a pretty good camera as well but there's some problems as per a few users.
According to affected users, they aren't able to launch the camera app without getting an error message "can't connect to camera". Note that this isn't happening at all times as some have reported the issue occurring once every 3 or 4 days. At the moment, there's not many ways to fix it. Many users have resorted to restart their phones to bypass the issue and it works only to be repeated when the bug strikes again.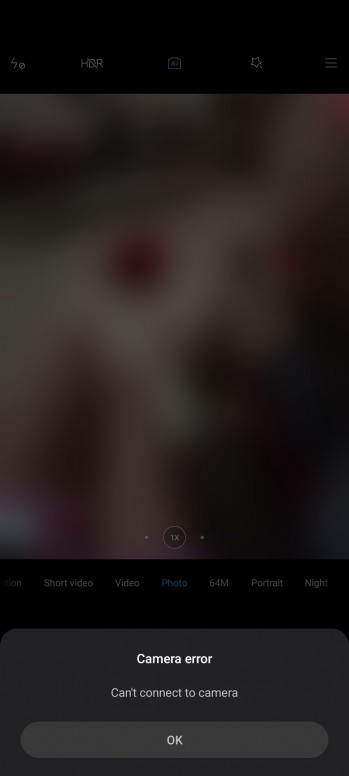 This is where Xiaomi Redmi Note 9 Pro users took it to the Mi Community Forum where it is likely to get acknowledged. Apparently it did as a moderate by the name 'happybuddisht' stated that Xiaomi knows the bug that causes the camera app to suffer aka "can't connect to camera" issue. He assured me that a bug fix is awaited.
The moderator also mentioned a quick way to get around the issue rather than restarting the phone. Clearing cache and data on the device via Settings app can do wonders. This is a temporary fix and a software update in the future is expected to fix the issue once and for all. A similar issue was reported on Xiaomi Redmi Note 9S last month and a similar solution was suggested as a wordaround.