Are you looking for a smart vacuum cleaner? If so, then yeedi vac Robotic Vacuum Cleaner is the perfect choice for you. It is a smart robot vacuum with 3000pa, Carpet Detection, Smart Visual Mapping & Navigation, Editable Home Map, Virtual Boundary.
Anyway, this is just a trailer, and there are many features that you won't imagine. That's why we are here with this article for you guys to understand this product better. So, if you are somewhere in a situation thinking about whether to buy the yeedi vac Robotic Vacuum Cleaner or not, then make sure not to leave this guide until the end.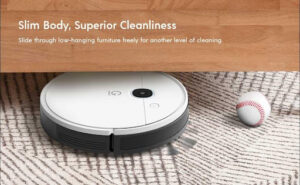 yeedi vac Robotic Vacuum Cleaner: Is It Worth To Buy
Well, there are many factors that we need to understand before making any decision. So, here also we will first take a look at its feature and other related information, then we will decide whether investing your hard-earned money is worth in this product or not. But, before that, let's talk about yeedi.
What is yeedi?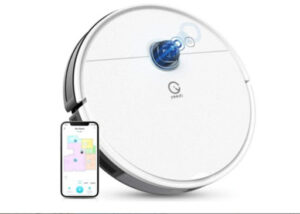 yeedi is a next-generation robot vacuums brand that was founded back in 2019. In this world where every other brand just races to earn money and offers a product that doesn't meet your needs. yeedi worked a little bit differently from the others. They use some advanced technologies to make cleaning fun and super easy.
In addition, their vacuums are much easier to use, smart, and power-efficient. In recent years, they have gotten a lot of attention from world media and customers such as Bloomberg, Forbes, etc. Also, this product gets the award for best affordable RVC, best budget RVC, Best bargain RVC, etc.
What Are The Features of yeedi vac?
There are a lot of features that the yeedi vac Robotic Vacuum Cleaner offers to its customers, but here we have mentioned some of the best features that this product has. So, let's take a look at them:
#1. Clean Like Experts for Carpets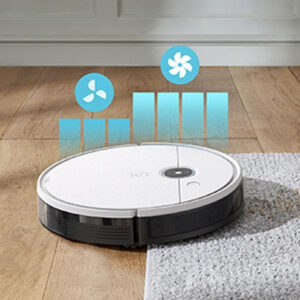 The yeedi vac is designed for effective carpet cleaning. Build-in carpet detection sensors will automatically increase suction power up to 3000Pa on carpets. It works seamlessly with the side brushes and main roller brush to catch dirt hidden deep in carpets and crevices.
#2. True Mapping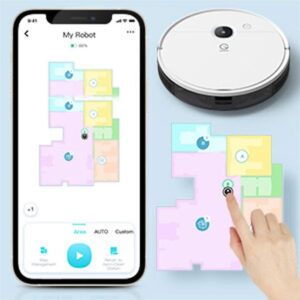 Gone were the days when haphazard bumpings and missing spots brothers us after the cleaning because using smart mapping and navigational technology will map out your whole floor and clean in a very organized way. No more bumping around or missed spots. So, you don't need to worry, just kick back and relax.
#3. Editable Home Map
After mapping your room, yeedi vac robot vacuum will remember your house structure and form an editable map, so you can customize cleaning your room via yeedi's editable home map.
#4. Unique Upgradeable Robot Vacuum
yeedi vac robotic vacuum works with yeedi mopping modular and self-empty station; you can mix and match to add mopping or self-emptying features to your smart cleaner whenever you feel like it.
So, these were some major key features that this product has. Therefore, if you ask me, I will surely recommend this product because it is valued every penny you spend on it.
What Did You Get In Box And Pricing?
If you buy it from Amazon, then inside the box, you'll get one yeedi vac Robotic Vacuum Cleaner, a Docking Station with a Power Adapter, along with the Instruction Manual and Side Brush. Now, talking about pricing, then the yeedi vac will cost you around $205.99 with $40 coupon and code CARPENTER. You can also go for its upgraded version, i.e., yeed vac max, which will cost you around $399.90. However, in case you want the yeedi vac station, then this product will cost you $499.99.
Here's the Amazon 7DD promotion +$40 coupon+ code : CARPENTER
Also, you can buy them on walmart, here you go:
yeedi vac  on walmart
yeedi vac max on walmart
yeedi vac station on walmart
Why Choose yeedi vac?
Live in a small house with dead corners and has no extra space for the station.
A person who just wants to try out something smart.
Your house has a complicated floor design.
Have carpet on your floor and want to deep cleansing it, etc.