Apple iCloud Photos Library safely stores all of your images and videos in iCloud. That means even if you don't have Mac, you can easily access iCloud Photos from Windows PC as well. If you don't know, Apple provides the iCloud app for the Windows platform that requires Windows 10 or higher and an Apple ID. Apple has introduced the iCloud service almost eight years ago that literally saves storage space on your iPhone.
These days, most of the users find this convenient and easy to use and the best part is that all the synced data can be access from all Apple devices used by a user. If you're an iCloud user and store all of your photos in the library but can't understand how to access it via Windows PC/Laptop, check this guide. If you assume that to use Apple services, you need an Apple product like Mac to access photos, you may find this article interesting.
There are two ways to access all of your iCloud Photos from your Windows PC/Laptop that you should find useful. Either you can download the official iCloud Desktop app for your Windows computer or simply log in to the iCloud website via a browser and access the photos.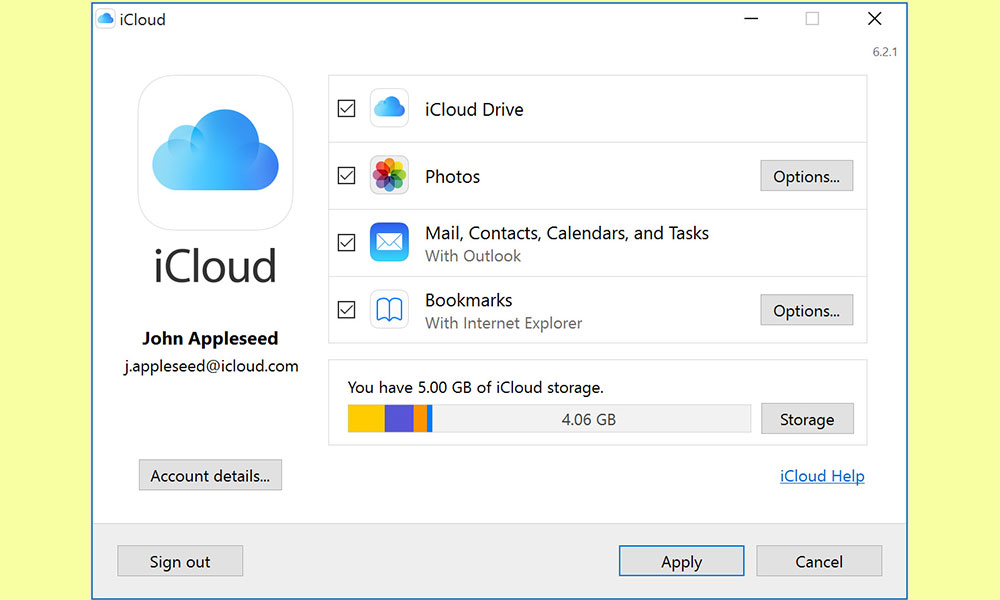 Steps to Access iCloud Photos from Windows PC
First of all, you will need to download the official iCloud for Windows or you can even visit Microsoft Store and get iCloud (Windows 10 or above).
Then launch the iCloud app and sign in with your Apple ID. If you don't have an Apple ID, you should create it.
Now, click on the Options under "Photos" to enable iCloud Photo Sharing to access all of your photos that are stored on the cloud storage.
A new pop-up window will appear to set up iCloud on your PC. Check the box of the iCloud Photo Library option and click on the Done button.
Make sure that the Photos section is checked and click on Apply.
Next, type iCloud Photos in the Windows Search Bar and launch it.
Click on the Download photos and videos from the left pane.
Now, you will get a pop-up window where you need to select all the photos & videos on a yearly basis that you want to download.
After checking the box, click on the Download button.
It will download in a zip file and saved in the default downloads folder on the PC.
Go to the File Explorer > click on Downloads > select and extract the zip file.
You're done.
Access iCloud Photos from Windows PC via a Web Browser
If you don't want to get stuck with desktop app installation, you can simply visit the official iCloud.com website from your Windows PC. You can use Google Chrome, Mozilla Firefox or Microsoft Edge browser to log in to the iCloud service via your Apple ID.
Go to any web browser > go to the URL iCloud.com and login with the Apple ID.
Form the main menu, click on the Photos.
All the stored photos and videos will be displayed according to the month.
Either you can select a photo/video or can select multiple by the press and hold the "Ctrl" button on the keyboard and left-click on the mouse.
Now, you will see a couple of options in the top-right corner beside the profile menu. Here you can upload, download, delete, share, and create a new folder as well.
According to the topic, you will need to click on the download icon (down arrow from the cloud).
That's it.
We assume that the web browser-based iCloud Photos access will be quite easier for most of the new users. However, it's all about getting used to it. We hope you've found this guide useful.