Acer Aspire 5 and 7 are one of the best laptops from Acer for mid-segment buyers. The Acer Aspire 5 is power packed with the intel i7, and the Acer Aspire 7 is powered by the intel i5 processor. However, if you have any of these laptops, you must have encountered a problem while connecting to the Wifi. These issues include where your Acer Aspire 5 and 7 Wifi is not working or not showing up. There are many instances where people have reported this problem. Here is the complete guide on how you can fix your laptop if your Wifi is not connecting or it is not showing up.
Several factors can cause Acer Aspire WiFi issues, such as outdated drivers, hardware issues, software conflicts, and network settings. The good news is that you can fix most of these issues without seeking professional assistance, and this guide will provide you with practical solutions to resolve the Acer Aspire WiFi not working issue.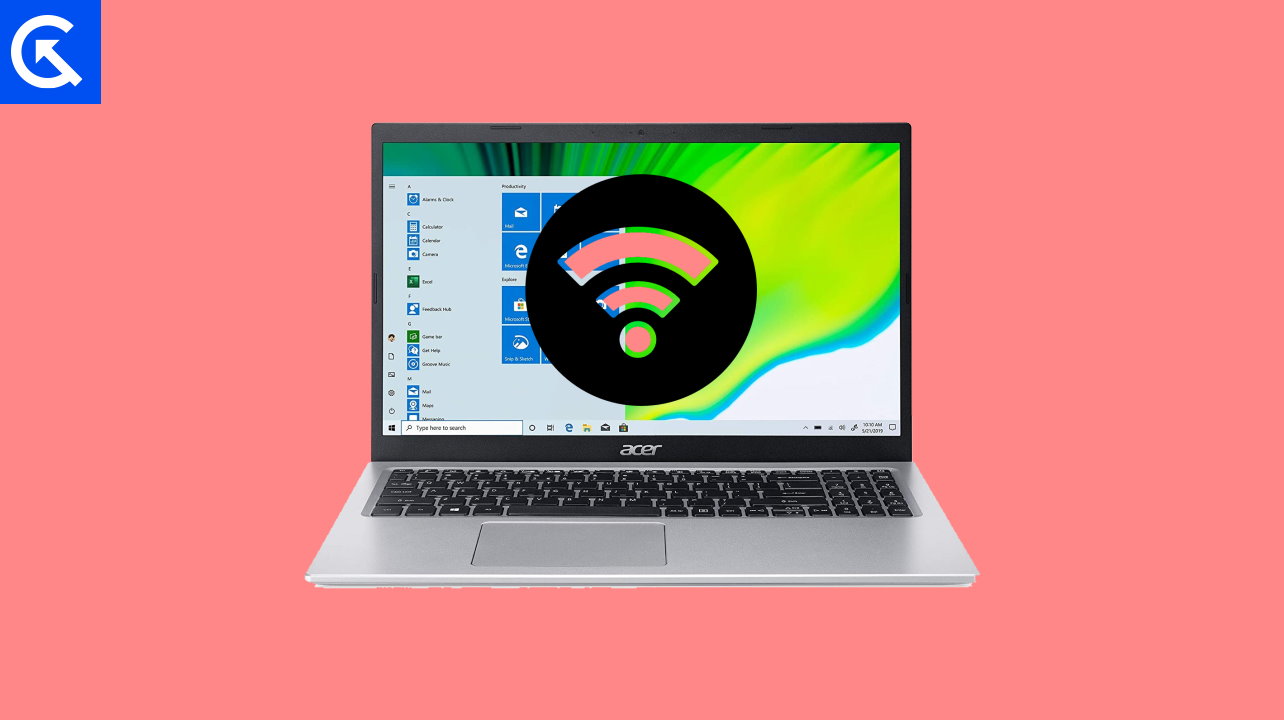 Fix: Acer Aspire 5 and 7 WiFi Not Working or Not Showing Up
When your Acer Aspire WiFi is not working, you may not be able to access the internet, which can be frustrating, especially if you need to use the laptop for work or study. Here is a complete guide you should follow to start browsing again. Just head over to your laptop and try the methods below.
Method 1: Restart Acer Laptop
In most cases, the issue of wifi not working or wifi not showing up is just a technical glitch and not a major issue. Such small issues are inevitable, but the good news is that most of these issues are easy to fix with a device restart. So go ahead and restart your laptop to see if this helps.
Method 2: Reboot Wifi Router
You will only be able to access the internet if you have an active internet connection. Check and see if the Wifi router has an active internet connection.
Connect your smartphone with the same wifi, and try browsing the internet.
If you are unable to browse the internet, Reboot your router by plugging it out and plugging it in again. You can use the dedicated restart button in the router too.
Method 3: Enable Wifi
Acer 5 and 7 are the newer laptops, and there is a dedicated wifi switch in these laptops. If this switch is off, you won't be able to use wifi on your laptop. Here are a few steps you can take to fix that issue.
Press win+I to clean the settings
Click on the Network and Internet tab.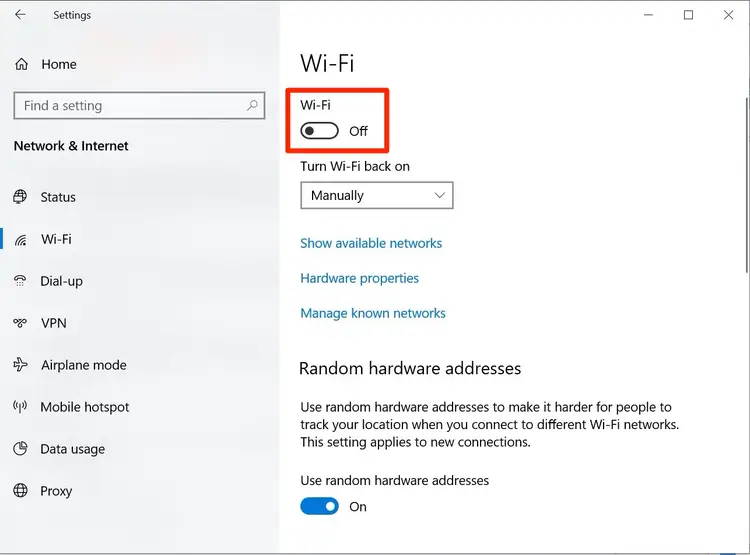 Click on the Wifi toggle and turn it on.
Restart your laptop and try connecting to Wifi again.
Method 4: Update Wireless Network Adaptor
Your network adaptor should be updated to the latest version to work correctly. If you are unable to use wifi on your Acer 5 or 7, you have to update your wireless network adaptor to the latest version by following these steps.
Open the support page of the Acer laptops by clicking here.
Enter Aspire 5 or Aspire 7, depending on the laptop models you have.
The operating system version will be detected by the website, click on the Add symbol against the driver.

Scroll down and click download on your WLAN driver.
Follow the on-screen instructions to install it.
Method 5: Confirm WLAN Autoconfig service
If your WLAN config service is not turned on, you won't be able to use the wifi on your laptop. If you are still unable to use the wifi on your Acer 5 or 7, do this.
Restart your laptop and click on start button.
Type the control panel and, open the control panel, double click on it.
Open all control panel items and click on Admin tools.
Now, click on services and double-click on WLAN auto config services.
Click start and click Ok.
Method 6: Check Antivirus Programs settings
Sometimes, your antivirus won't allow your wifi to work due to some security conflicts. You can check for this manually in the Antivirus settings. Or you can disable the antivirus and check for the Wifi. You can re-enable it later.
Method 7: Fix your wireless settings through BIOS
BIOS contains hardware instructions for your laptop. If, for some reaosn, the WIFI hardware is disabled in BIOS settings, then you wont be able to use it in your laptop. You can enable WIFI hardware in BIOS the following way:
The press power button and F2 button at the same time to open the BIOS settings.
Connect an external mouse and keyboard.
Hit enter unless you see the "wireless" tab Selection, click on it.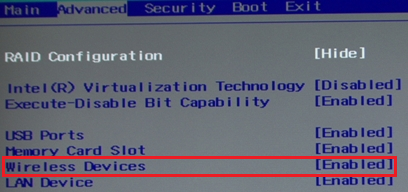 Make sure that the wireless feature is on by checking the box against it.
Once it is enabled, click ok and exit the BIOS settings. Restart your laptop for changes to take effect.
Method 8: Contact ACER Service Center
If your issue is not solved and you are still facing the issue. You can contact the Acer Support team, or you can visit their service center for physical repairs. They have dedicated tools to focus your laptop. You can contact Acer's support team by phone if you need further assistance. The support phone number may vary depending on your location, so check the Acer Support website for the correct number for your region.
Conclusion
So this was all about the wifi problem faced by many users on the Acer Aspire 5 and Aspire 7 laptops. You should follow all the given steps to fix your wifi issue with the laptop. If your laptop is not updated with the new software and functionality. You should check for updates first before going for these fixes.