As you all know that laptop is one of the most used daily drivers in everyone's life. Just imagine a day without our laptops. From watching movies to editing a video, we are dependent on our laptops. Many of us who work in the software industry use a laptop to code as we can not take our PC everywhere. Also, as laptops are becoming powerful nowadays, gamers also play their AAA title on a laptop on the go instead of on a high-end device.
Acer Aspire 5 is a pretty popular laptop nowadays that easily handles our day-to-day tasks, be it coding, video editing, or even gaming. The Intel Iris Xe graphics card helps this laptop to run a lot of graphic-intensive tasks easily. However, apart from all the good sides, an issue with Acer Aspire 5 Laptop Black Screen is reported by many users. In this article, we have tried to find out the possible reasons for this problem and discussed the solutions to fix the issue. But before we jump into that, let's see what Acer Aspire 5 offers us.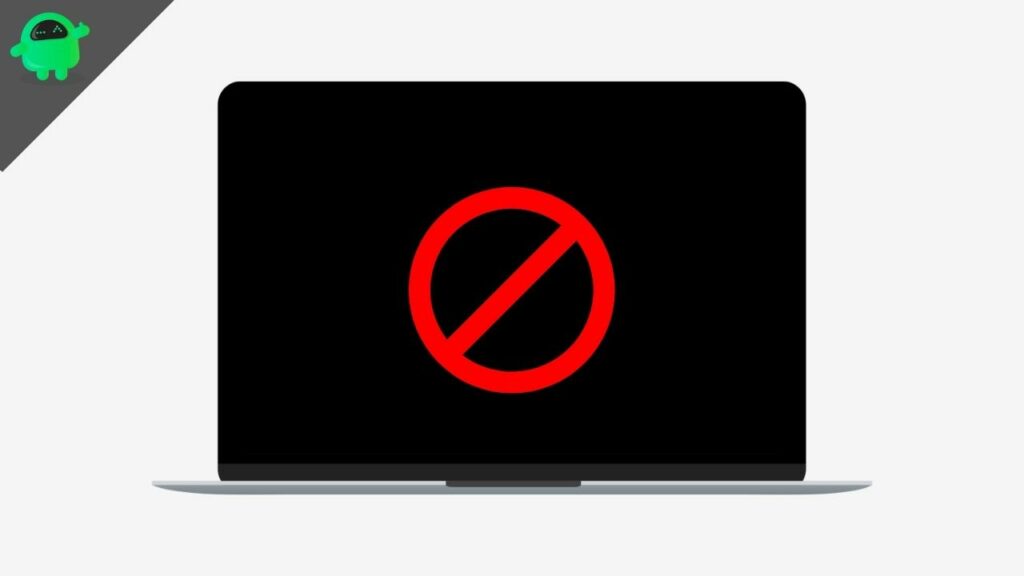 Acer Aspire 5 Specifications
| | |
| --- | --- |
| Display size | 14 or 15.6-inch |
| Display resolution | 1920×1080 pixels, Full HD |
| Processor | Core i5, 11th Generation |
| RAM | 8GB DDR4 |
| OS | Windows 11 Home |
| Storage | 512GB SSD or 256GB SSD and 1TB HDD |
| Graphics | Intel Iris Xe or AMD Raedon |
Possible Reasons for Black Screen on Acer Aspire 5 Laptop
There are various reasons for Black Screen in Laptops. In some cases, a driver-related problem can also lead to a black screen on an Acer Aspire 5 Laptop. You might experience a black screen after the logo on your Acer laptop because the driver is corrupted, outdated, or incorrectly installed. Even after a certain update, you can face this kind of issue. But this is not a major problem. The following solutions will demonstrate how to fix the Acer Aspire black screen problem in an easy and straightforward manner.
How to Fix Acer Aspire 5 Laptop Black Screen Issue?
Method 1: Force Power off your Laptop
Depending on the issue, you can try power resetting your laptop if its OS is malfunctioning. The easiest way to do this is to press the Power button on your laptop for 10-15 seconds and keep holding it there.
In this way, your Windows system will be forced to perform a soft reset and will turn off. Once it turns off, let go of the Power button, wait a few seconds, and then press the Power button again to turn it on.
Method 2: Using F2, F9, and F10 key
Step 1: Make sure your laptop is turned off and all external devices are unplugged.
Step 2: To turn on your laptop, press the Power button.
Step 3: You must press the F2, F9, F10, and Enter keys on your keyboard when you see the Acer logo or splash screen appear.
Step 4: Once you have selected Exit > Yes, press Enter.
You should now be able to start your laptop and fix the black screen issue.
Method 3: Use an external monitor to test the Graphics output
In the case of the Acer black screen, you must first determine whether the problem is with the screen or with the drivers. It would be ideal if your system is connected to an external monitor in order to accomplish this. If you have an external monitor, you can connect the HDMI cable to connect both devices. If the external monitor shows the correct output, it means there is a problem with the laptop's screen and you have to try other solutions.
It is either possible to replace your laptop's display or get assistance from a service centre in this case.
Method 4: Take advantage of certain keyboard shortcuts
The use of function keys is another smart solution for fixing the black screen of death. It might already be clear to you that there are a number of keyboard shortcuts and features available that can help you accomplish a number of tasks.
When the computer starts, press the F2 key to enter the BIOS settings.

Hold down the F10 key while the booting process is taking place in order to optimize it.

Pressing the ALT + F10 key at startup will allow you to run the system troubleshooting.

You can wake up your system if it has been asleep or hibernated by pressing the Windows + Ctrl + Shift + B keys together.
Method 5: Graphics Card Drivers should be reinstalled
Acer computer black screen problems can sometimes also be caused by driver issues. You may experience a black screen after the Acer logo if the driver is corrupted or outdated. If you are having problems with your graphic card driver, you might consider reinstalling or resetting it.
Step 1: You can launch the Device Manager from the Start menu by clicking on the Devices option. This option can also be found in Control Panel > Device Manager.
Step 2: Select the installed graphic driver from the Display Adapter options. To uninstall the driver, right-click and choose uninstall. It is simple to remove the installed driver by completing the wizard.
Step 3: You can download the relevant driver software for your system after successfully uninstalling the driver from its official website.
Intel Graphics Driver Download
NVIDIA Graphics Driver Download
Step 4: As soon as the graphic drivers have been installed, you can access them in Device Manager by clicking a simple button.
Along with reinstalling the driver, you can also reset it or update it. As well as updating the driver, Device Manager also offers you the option to disable/enable it.
Method 6: Check the AC adapter and battery
It might seem surprising, but Acer's black screens of death can also occur if the system is discharged. It is possible that you will not be able to turn on your Acer laptop if the AC adapter or battery is damaged. Connecting the adapter to any other device will first allow you to check its functionality. To make sure there are no serious hardware issues with the system, you can also remove the battery and get it checked.
Connect the battery and AC adapter back to the system once the battery has been charged and the AC adapter has been repaired.
Method 7: Re-plug the memory modules
In most cases, if the memory module is loose, the laptop will not display images. A black screen or black screen on the laptop may be resolved by reinstalling the memory module. The final step is to remove the AC adapter from your laptop, remove and relocate the memory stick, and then reconnect the AC adapter.
Step 1: Close your laptop and remove the power cord. Before performing any operation, contact a grounded metal object to release static electricity.
Step 2: Open the cover to access the memory. After that, remove memory modules from the laptop.
Step 3: Now reinstall all memory modules.
Step 4: Check that your laptop is able to start up and run the Windows operating system.
Final Thoughts
As we have mentioned, there might be several reasons that might cause the issue with Acer laptops. However, we have also tried to provide solutions for the problems. This is a detailed guide that tweaks different problems and then tries to fix that. However, if you diagnose any hardware problem that might need expert supervision, you must visit your nearest Acer service centre to get your device fixed.