Acer has been a good laptop manufacturer for years and is known for its top-notch build quality. Although in recent times, Acer laptops have been facing multiple issues with their connectivity features, including Bluetooth, wifi, and other prereferral media. Multiple users have been raising their concerns on Acer's official forums regarding Acer Nitro 5/7 Bluetooth not working or not pairing. However, Acer hasn't acknowledged the issue yet, so users have tried different troubleshooting methods to fix the Bluetooth problem.
Acer is undoubtedly one of the biggest brands right now, and many people buy Acer laptops because of its top-notch performance and relatively cheaper rate compared to other brand laptops with the same specs. Acer has always maintained its quality, but sometimes you may get connectivity issues with your Acer laptop. One of the issues which many Nitro 5/7 users have faced is related to its Bluetooth connectivity.
Bluetooth issues are common in laptops, so it's not a major worry. We often use Bluetooth to connect our earphones, smartphones, and speakers, but sometimes, due to poor connectivity, we face problems. Let's dive into some methods to help you fix your Bluetooth problem.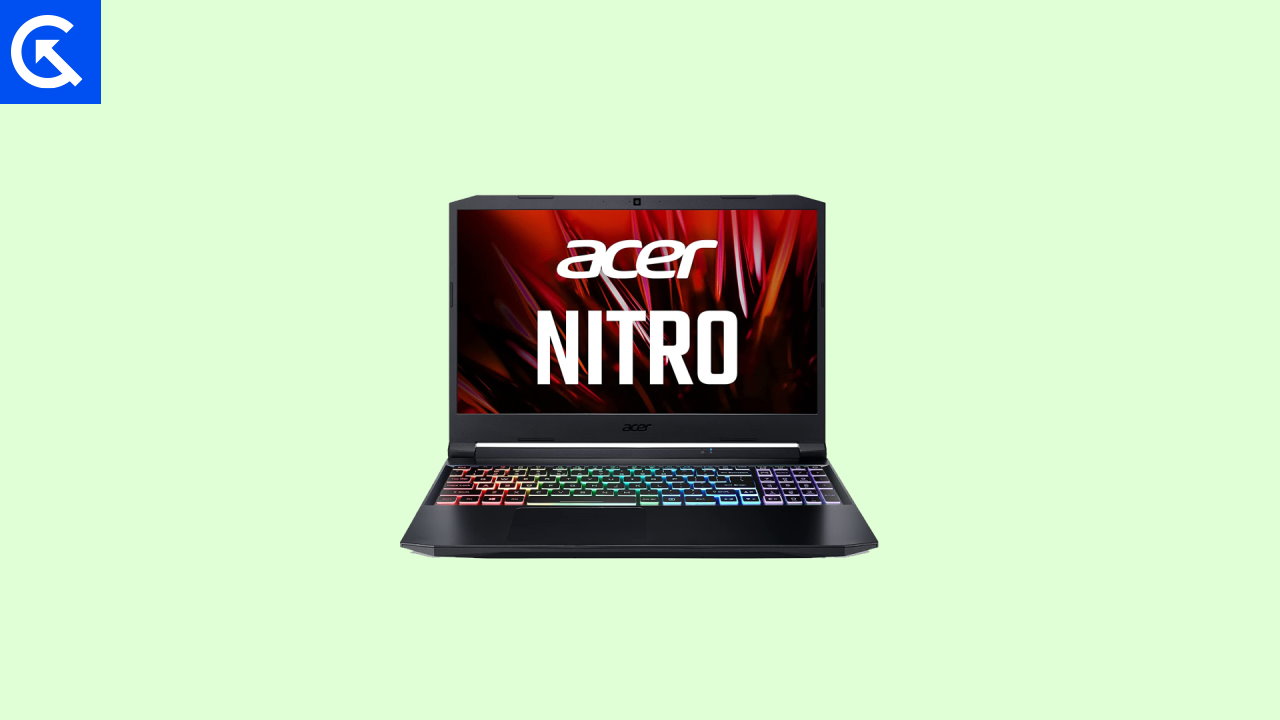 Fix: Acer Nitro 5/7 Bluetooth Not Working
Acer is very well aware of the Bluetooth issues which people are facing, and they are working to fix the issue as soon as possible. But till then, let's fix the issues with general methods.
Method 1: Restart Acer Laptop
As we discussed above, when we use multiple apps and services which require Bluetooth, the Bluetooth services may go in hang. This is a common issue in modern laptop and can be fixed with a simple device restart. So please save any of your pending or ongoing work, and restart yoru Acer laptop to see if this helps.
Method 2: Restart Bluetooth
Bluetooth is a near range connection, and often times when you take the Bluetooth device out of range, it starts to malfunction or face technical glitches. To fix this, you can restart the Bluetooth on your laptop, which shall fix the issue.
Go to the right-hand corner of the Windows taskbar, where all the tools are present.
Click on Bluetooth. If it's ON, then turn it off and then turn it back ON.
Many users from Acer official forms / Reddit Acer community have tried the methods with positive results.
Method 3: Missing Bluetooth Drivers
Many users have complained that they are unable to see the Bluetooth option in Device Manager. Well, it's because there is no Bluetooth Device Driver installed on your PC. To install your Bluetooth driver manually, follow these steps.
Open www.acer.com, and navigate to Support > Drivers & Manuals page.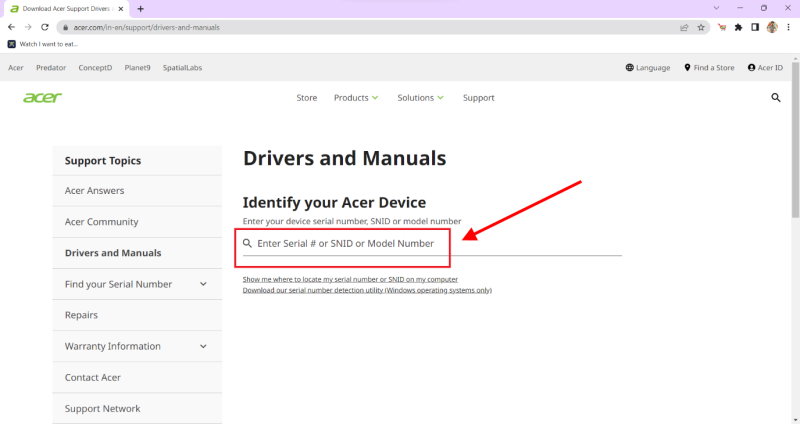 Enter your Acer PC serial number or SNID, or Model Number.
Once you enter your PC's serial number or SNID, or Model Number, you will be asked which operating system you use, and then you will be given a list of device drivers which you can download to your PC.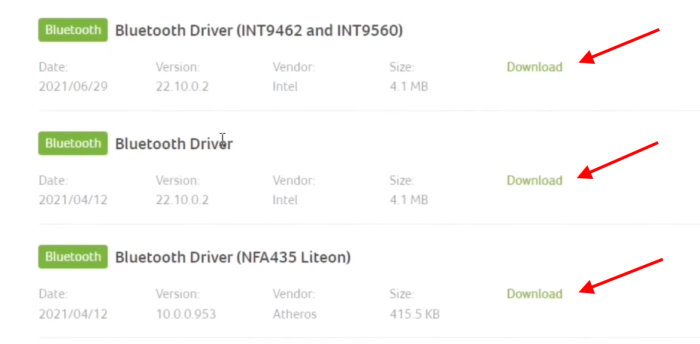 Here you may get many types of Bluetooth versions from different vendors. You might get confused about which Bluetooth to download. Go to Device Manager and look for Network Adapters and double-click on it. And from the list of options, right-click on the Wireless USB option and see its properties, and from that, you will get an idea of which Vendor Bluetooth to download.
Click on download, a zip file will be downloaded to your PC.
Now extract all the files which came in the zip file.
Go into the folder and look for the setup file having .exe as its extension.
Right-click on the setup file and click on Run as Administrator.
Click on the NEXT NEXT tab and tick the I accept the guidelines checkbox.
During the installation process, you will be asked to change the Discovery mode and SOMS-T or not. Change the Discovery Mode to On and enable the SOMS-T. And that's it. You have completed your installation of a Bluetooth Driver on your PC.
Method 4: Update Bluetooth Drivers
So often times, we don't update Bluetooth drives, and the current Bluetooth devices have been coming with the latest Bluetooth 5.0 technology due to this, many laptop face troubles while connecting to Bluetooth media. Once you update the existing Bluetooth drivers to the latest version, the problem will be fixed.
Click on the search bar, and type device manager.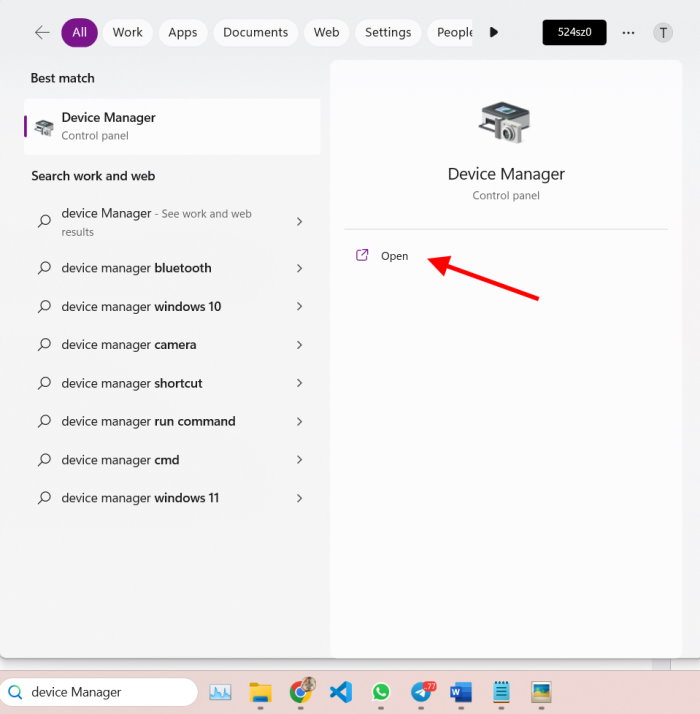 On the device manager, navigate to the Bluetooth section.
Here, right-click the available Bluetooth drivers and select update.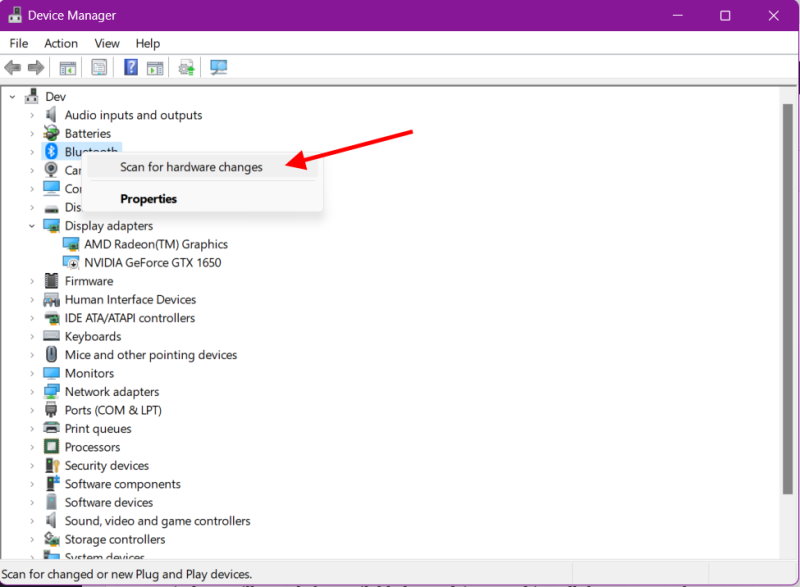 Windows will search for available latest drivers and install them on your laptop.
Once installed, restart your laptop and see if the Bluetooth issue is fixed.
Note: Make sure you are connected to a high-speed internet/wifi connection so Windows can search for the available latest drivers.
Method 5: Use Bluetooth Troubleshooter
Troubleshooting fixes many issues, be it Wi-Fi or Bluetooth, or any other connectivity based issue. Windows troubleshooter will automatically detect the issue and then sends the solution with it as well.
Open Windows settings and navigate to System.
Scroll down and look for the troubleshooting option.
Now go into the Other Troubleshooters option.

Look for the Bluetooth option. Click on the Run tab on the right side of Bluetooth.
A pop-up window will be shown, which will automatically detect all the issues of Bluetooth. If any problem persists, it will automatically show you along with an option to fix it.
Method 6: Update Acer BIOS
If all of these solutions don't help you, then you have to update your laptop BIOS (Basic Input/Output System). This one is not a tough nut, and below are the simple steps to do so.
Go to the Acer Service website i.e., www.acer.com.
Navigate to Support >> Drivers & Manuals >> Enter your PC model number.
Choose which operating system you use.
Go down to the Firmware/BIOS tab.
Choose the latest firmware for your PC.
Download the zip file to your local folder and then extract all the files.
Go inside the folder after extracting, right click on the application (.exe file).
Choose the 'Run it as administrator' option.
Your BIOS update shall start shortly after a few steps. It will take around half an hour, or it may go beyond. So it is better to perform this step while having your power supply ON i.e., you must connect your charger while performing a BIOS update.
Method 7: Bluetooth Dongle
If none of the methods worked, you are still left with one more way to run Bluetooth on your PC, You need to go to the market and buy one Bluetooth Dongle, which should be compatible with your PC. Try to buy the latest version, and you will get the same benefits and services as you got with an in-built Bluetooth PC.
Method 8: Contact Support
If none of the above methods help you, then it is better to connect with Acer customer care and seek help there. In many scenarios, the Bluetooth hardware might be at risk or not functioning properly. In such a case, Acer support will be able to send you a technician who can fix it for you at a nominal cost.
Conclusion
This brings us to the end of this guide for fixing the Acer Nitro 5/7 Bluetooth Not Working problem. Please note that Bluetooth issues are quite common in modern-day laptops; in most cases, they are just technical glitches. So restart your laptop and toggle Bluetooth on/off button to see if it helps. Meanwhile, the above troubleshooting methods will help you eradicate any Bluetooth-related issues easily.