5G technology and network is the latest achievement that we can get right now in our daily life as most the countries & their mobile carriers are consistently working on it. As per a recent report by VIAVI, it seems that 5G connectivity is now available in almost 72 countries covering 1947 cities. Well, it looks like some countries don't have 5G right now. Do you want to Activate 5G on your Non 5G Country on any Non 5G Android Device? You can check this article.
The chances are high that within a couple of years, almost every country will going to have a 5G spectrum as well as connectivity across all their cities. But as of now, it's not possible for all countries and mobile carriers to comply with the process as it's time-consuming and more costly than 4G connectivity for sure. So, if you're using a non-5G Android device and don't know when you'll be able to use 5G in your country then this is the right place for you.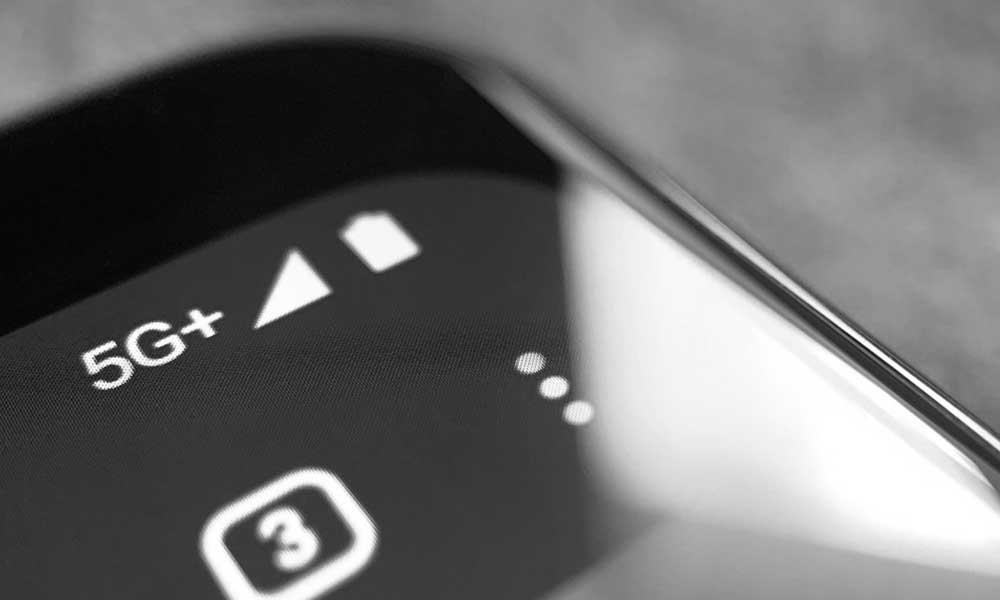 How to Activate 5G on Non 5G Country on Android Device
A huge thanks to Meroine95 (XDA Senior Member) for sharing a method to easily activate 5G on a non-5G Android device in an unsupported 5G country with the help of Google. According to the member and some comments on the XDA thread, it seems that this trick did work for several users. So, we'll be going to share with you the method step by step. Now, without wasting any more time, let's get into it.
Note: This specific guide is mostly compatible with any Google Pixel device whether your model supports 5G or not. Even if you have a Google Pixel 6 series device with 5G but can't use it in a non-5G country or somehow your carrier doesn't support it then you can follow this guide to give it a try.
Requirements:
The battery level should be more than 60%. It's highly recommended to charge the device fully to avoid any kind of occasional shutdowns during the process.
Keep your PC and USB data cable ready.
Your device should be rooted with Magisk. Do keep in mind that the bootloader will be unlocked while rooting your device. So, take a full data backup of the device to avoid data loss.
You'll require a 5G plan to be activated on your carrier SIM.
Obviously, 5G coverage is required to get it worked.
Warning: GetDroidTips won't be held responsible for any kind of damage or error that may occur with your handset by following this article. Do it at your own risk. You should know what you're doing. This method is applicable to advanced users or developers primarily. if you don't know Magisk rooting and bootloader unlocking then you can't complete the process. Try performing this trick on your secondary Android device to be on the safe side.
Steps to Activate 5G on Non-5G Country
First of all, make sure to enable Root access on your handset using Magisk. If you haven't rooted your handset yet, you can follow this rooting guide.
Second, you'll need to install the Magisk module (volte.zip) via Magisk Manager to activate VOLTE on the handset.
Now, simply reboot the device to the system. It may take some time to boot so have some patience.
As you've unlocked the bootloader on your device, the internal data is wiped out. So, after booting, you'll need to go through the initial setup process.
Next, enable Wi-Fi or Mobile Data > Install the Network Signal Guru app from the Google Play Store on your device.
Tap on the 3-dots icon > Forcing control > Make sure to select your SIM card.
Tap on NR SETTING > Select Opt2(0x10) and Opt3(0x01) on the ENDC menu.
Finally, restart the smartphone. If you're on 5G coverage in your area, it should work like a charm.
Note: If in case, your mobile carrier doesn't allow you to select a 5G preferred network on Settings then you might have to select "NR/LTE/GSM/WCDMA" from the Preferred Network option by entering *#*#4636#*#* on the Phone/Dialpad.
As per multiple reports and confirmation by Google Pixel and Android device users, this trick actually worked in several countries right now. Such as Hungary, Romania, UAE, Philippines, China, Thailand, Hong Kong, etc. Most importantly, it worked well with Android 12 and Android 13 Beta running devices. So, if in case, your device is running on Android 10/11 then you may have to try it out yourself whether it's working or not.
However, if you're finding it difficult on your handset to go with this process or facing any issues then make sure to head over to the credit link below and ask for further support on the XDA thread directly.
That's it, guys. We assume this guide was helpful to you. For further queries, you can comment below.
Credit: XDA