There are times when you want to add or set a custom ringtone or notification sound. Especially I change the ringtone of the phone as the default give ringtone may be similar to – what the other person in public has.
So, today we bring a guide – How To Add Custom Ringtone & Notification Sound On Android. We always talk about root and recoveries so today you do not need to worry as there is no need for root access and custom recoveries.
There are many high-end smartphones like Samsung, Sony, etc. but we need a specific ringtone that we like. Without any further due let's start with- How you can change or add a new ringtone and notification sound.
How To Add Custom Ringtone & Notification Sound On Android
The steps may vary with different versions of Android. Some of the steps are common to be performed. There are various ways through which you can achieve the goal of setting a custom ringtone on android.
Option 1 – Via Settings Menu
Download or copy the desired ringtone or notification into your phone. (We recommend it to be saved it in Files>External Card>Sound).
Go to Settings>Ringtones & Volumes here you will see some volume options and below is where you can change your ringtone. (Some Android versions may have to go to Settings>Sound>Device Ringtone like Android Kitkat).
Select Call Alert Tone (Sim1/Sim2).
The list will appear with some default ringtones then scroll to the top where you will find More Ringtones…
List of songs or mp3's will appear the select the one you desire. Then select OK.
Again select OK.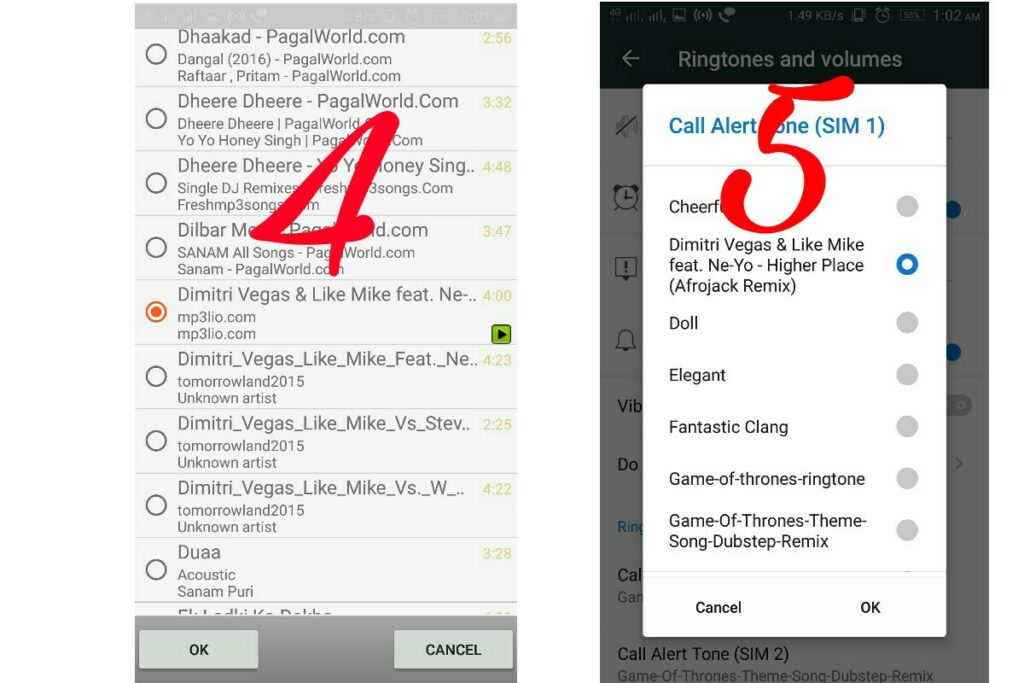 That's It you are done with setting up custom ringtone. The same can be done with the notification also.
Option 3 – Via Music Player
This can be an easier method than that of the first method.
Open the desired music player playing your desired music to be set as ringtone.
Select menu while playing the music.
Select Set As in options.
Choose whether you want it to be a ringtone, caller tone, alarm.
Bonus – Set Custom Ringtone For Contact
There is also an option where you can set a custom ringtone for a specific contact so that it would be easy to detect the caller. I usually do that if a family member is calling.
Launch default contacts app and open a contact for whom you want to set a custom ringtone.
Then scroll down until you see an option – Ringtones.
Select it and a list will appear where you can see all the ringtones and you can even add an extra ringtone as you did in the Option 1 – Via Settings Menu.
Select the ringtone and click OK.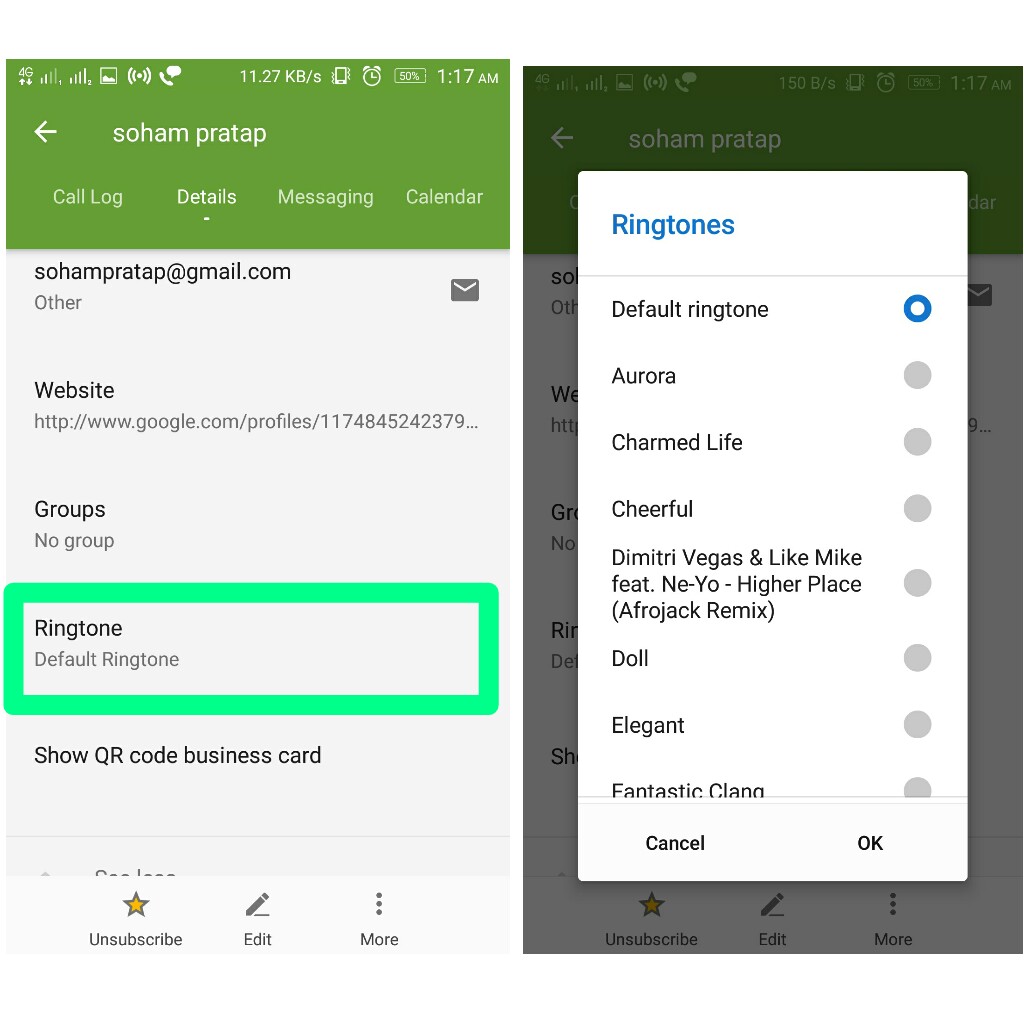 So this was How To Add Custom Ringtone & Notification Sound On Android.
Do tell us if it worked for you. Do share and comment down below.