You might have clicked on the article after seeing YouTube in the title, but don't confuse YT with YouTube TV. The latter is a premium American over-the-top internet television service. It allows you to watch live TV, on-demand video and much more. YouTube TV has a wide range of networks. The base package comprises channels from over 70 networks. However, you can add more channels to the top of your base subscription. The television network permits adding nearly a dozen channels.
Today, we will be talking about how to add Starz, which is a premium television network, to YouTube TV. The network comprises theatrical motion pictures and much original television series. The premium channel costs you more than just the base subscription charge. If your YouTube TV set-up is already completed, then you can take the following steps to add Starz to it.

How To Add Starz To YouTube TV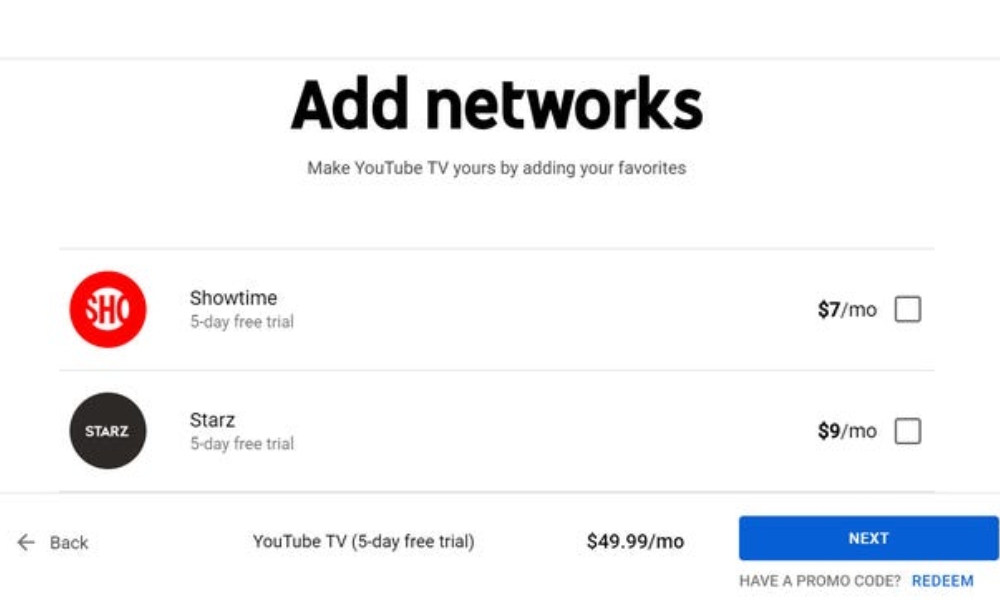 Open YouTube TV on your web browser.
Click on your profile picture and then tap on Settings from the drop-down menu.
Now tap on Membership. You will see a list of channels.
Finally, scroll down the list and search for Starz among them. When you find it, tap on the checkbox to add Starz to YouTube TV.
You will be able to see the cost of your YouTube TV monthly bill at the bottom.
A pop-up dialogue box will appear for confirmation of adding Starz to your network. Tap on Agree to continue.
You can follow the same steps to add channels like Showtime and sports package like NBA League Pass to YouTube TV.
Also Read: How to Cancel or Pause a YouTube Premium Subscription
YouTube TV has turned out to be a great option for people looking for freedom to watch television on the go. It has several perks like free 70 channels with base subscription and even the addons are not that expensive. If you want any other information or guide related to YouTube TV, then let us know in the comment section below.