The chances are high that you're encountering the YouTube TV DVR not working issue and all of your content is missing from the Library. Well, if you're also facing the same issue then you're not alone here. There are plenty of YouTube TV users who are experiencing it for a while. Although your content hasn't disappeared from the Library, it's basically inaccessible right now. So, you may ask is there any way to fix it manually?
It seems that YouTube TV DVR isn't working in the same direction as what it should do and that's actually beyond your control because it's not happening from your end most probably. In most scenarios, a server-related issue can cause multiple errors or crashes to the users when there is a server downtime or maintenance process ongoing. Is it really a server issue to have YouTube TV DVR content becomes inaccessible?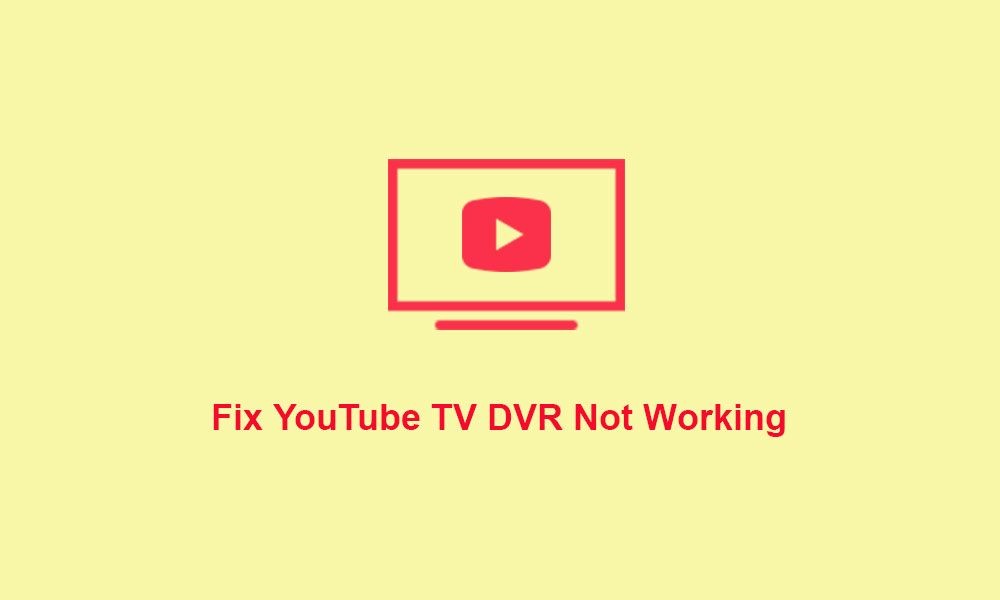 Fix: YouTube TV DVR not working
YouTube TV DVR will stop working anytime if there is a server-related issue consistently hitting hard. During server outages or maintenance, you may also find that your Library content becomes inaccessible or disappeared unexpectedly. But don't worry because the YouTube TV DVR will start working again whenever the server problem gets fixed by developers.
So, there is nothing to do at your end. You'll just have to keep waiting until the problem resolves. It sounds ridiculous but it's the fact. Meanwhile, you should try checking your internet connection whether the problem is appearing from the network or not. If your internet connection is working well on other services or devices then there is nothing to worry about it.
Unfortunately, if there is an issue with your internet network then try switching the connection from wired (ethernet) to wireless or vice versa. This will definitely gonna help you out. Otherwise, try rebooting your Wi-Fi router or contact your ISP (Internet Service Provider) for technical assistance.
If your internet connection is good enough then make sure to check out the DownDetector YouTube TV page to ensure if there is an issue with the server or not. Well, at the time of writing this article, we can see that plenty of affected users have reported about the video streaming and website logging in problems in the last 24 hours.
It also clearly indicates that there is a server outage ongoing and we hope that the YouTube team will try fixing it out soon. This isn't any kind of major issue and will be fixed automatically from the server end. Just have some patience and keep checking the problem.
That's it, guys. We assume this guide was useful to you. For further queries, you can comment below.