Twenty-five years ago, to be exact, Adobe invented the portable document format, and ever since, they've continued to set the standards in quality, reliability, and compatibility for digital documents. Most of the people read PDF files using the free Acrobat Reader, which even be pre-installed on your PC. Adobe Acrobat has made PDF easy to use and create.
Today, in this digital world full of technology and software, Adobe Acrobat DC is essential to handle most of the PDF works with no errors. We all know this is software, and arising mistakes are common. So sometimes we get an issue regarding the icon change of Adobe Acrobat DC. Here in this article, we have a solution to sort out the "Adobe Acrobat DC icon not showing in "Windows 10."
Also Read
How to Fix Adobe Illustrator SVG Export Issue
Fix: Adobe Acrobat Reader DC Not Opening On Windows 11, 10, or 7
/note]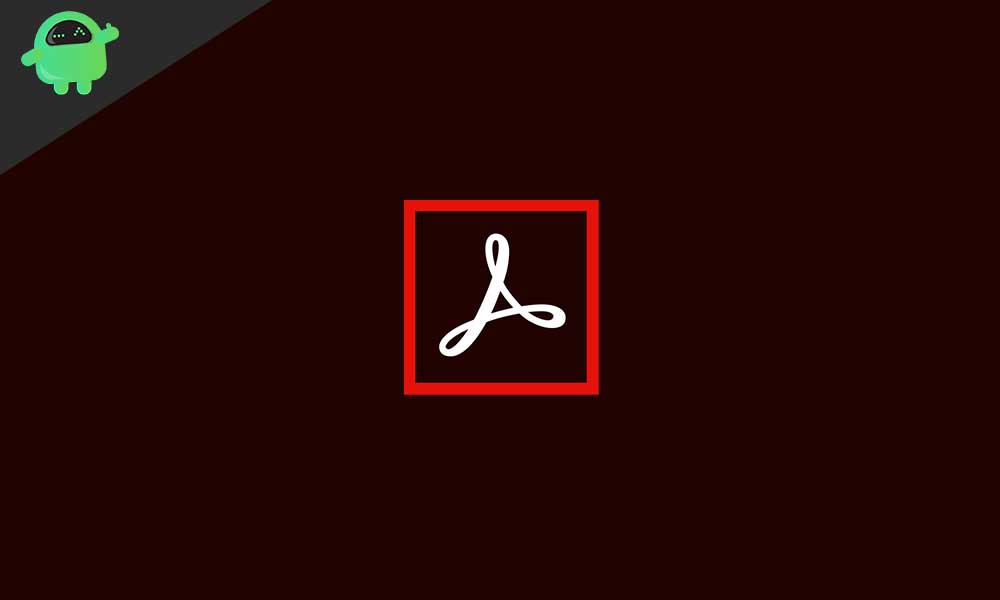 How to fix Adobe Acrobat DC icon not showing in Windows 10?
We know many users facing this issue on Windows 10. Adobe Acrobat icon issue can be solved within a few steps. So don't worry about your data in Adobe Acrobat will be secure while troubleshooting this. Follow the below steps to show your Adobe Acrobat icon in Windows 10.
First, we have to remove the icon showing in the start menu, taskbar, and desktop. So to remove the icon follows these steps:
Right-click on the icon
Click on unpin or remove
Following these two steps, you can easily unpin the icon from the taskbar, start menu, and desktop.
[note color="blue" title_tag="p" title="Also Read"]
What Is CCXProcess on Startup? How to Disable It?
Removing the shortcut of an icon from program files:
Next, you have to remove the shortcut icon from the program files. So to delete the unwanted shortcut, follow these steps.
Go to My Computer.
Open Local Disk C.
An open folder named Program Data
Open Microsoft folder
Open Windows Folder
Open a folder named "Start Menu."
Next, you have to open "Programs," and search for an icon or wrong image of "Adobe Acrobat XI Pro," which looks like a shortcut.
Delete the shortcut or icon.
Creating an icon for Adobe Acrobat DC
If you have already deleted the wrong icon showing in the taskbar, start menu, desktop, and program files. Turn it to make it correct. Follow the below steps.
Go to C Drive
Open Program(x86)
Open Adobe folder in Program(x86)
There is Acrobat file in Adobe folder
A reader is in front of you and then find Acrobat.exe.
Right-click on Acrobat.exe and click on "Send to desktop."
Again Right-click on Acrobat.exe and click on "Pin to Start Menu."
Close the Window.
Pasting the icon into Adobe program files:
You are near to solve this issue. Now we have to paste the icon in the program files of Adobe Acrobat. You can do this in a few steps. So follow these few more steps to solve Adobe Acrobat DC icon not showing in Windows 10.
Right-click on Acrobat.exe that you created on the desktop.
Just copy Acrobat.exe.
Open Local Disk C to paste this into program files.
Open folder "Program Data."
Here you get "Microsoft folder." Open this and look for the Windows folder inside the "Microsoft folder."
In the "Windows" folder, there must be "Start Menu". Open this.
Search for the Programs folder and paste there using "CTRL+V."
Rename the shortcut from "Acrobat.exe – shortcut" to "Adobe Acrobat XI Pro."
Close the window, and the task is complete of showing the right icon of Adobe Acrobat.
Now a right icon appears when you open Adobe Acrobat.
If the issue doesn't get solved:
If someone is facing the same issue again after following these steps, then you can uninstall the Adobe Acrobat from your system. After uninstalling, you can again install the current version of Adobe Acrobat. Also, if you are facing the issue, then contact to Adobe Acrobat team to examine your query. Team support ID good and help you to get out of this.
Well, we all know the Adobe has mostly used software in the computers. So it is a common thing to get an error in Adobe. But in this digital world, we can get all the solutions for every arising error in any software. There can be many reasons behind getting this issue. Also, the malware can damage your files, which may lead to the wrong icon for Adobe Acrobat DC. As you are working in your system, then you must be aware of such viruses and malware. Also, you should focus on the maintenance of the software, not only the outlook of the computer or laptop. Try to regularly update your software at the time, which makes your software free from bugs.
You can also get help from the Adobe team if you get errors. They help you to sort out all the errors and reasons behind it. As per tip, we would like to suggest you upgrade your system because the Adobe Acrobat is a heavy software and runs smoothly with sound specification systems. Also, low memory and CPU performance can raise errors while running Adobe Acrobat. If you have any queries or feedback, please write down the comment in the below comment box.