Airalo is a great thing that can help you if you are a traveler looking for an easy, fairly cost-effective method to get yourself online while traveling any particular country. Also, most importantly, it is quite a cheaper option than buying a local SIM. But, some users reported issues with the Airalo ESim that suddenly stopped working. Well, that's the reason why we are here. In this article, we will help you fix if the Airalo ESim suddenly stops working or not showing the network. So, let's get started with the guide.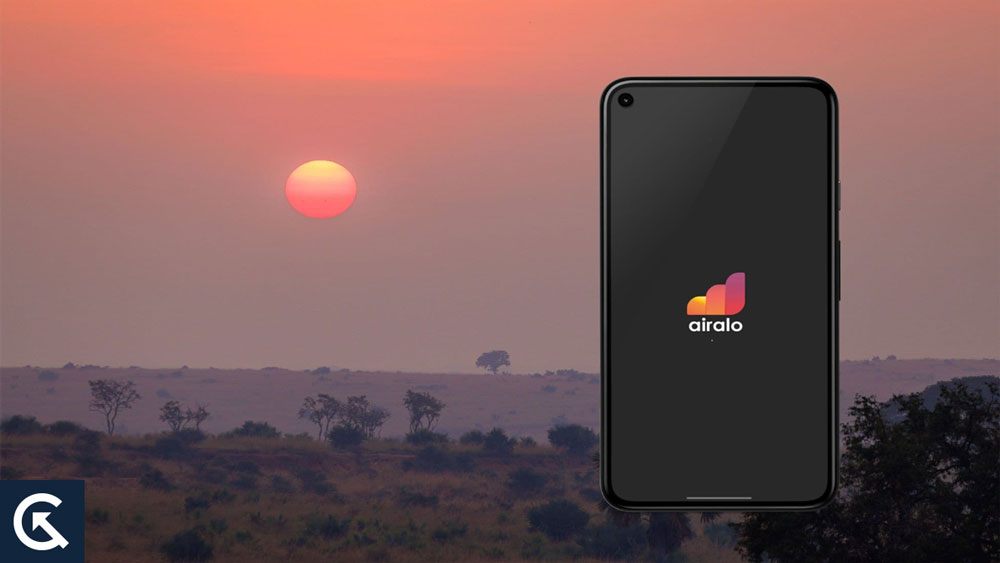 Why Airalo ESim is Not Working or Stopped Working?
One thing stands out if you talk about the issue people could have with an eSIM. Sometimes, people forget to check if their device supports Airalo eSIM, which should be checked. There can be some variation between cellular operators, so check the compatibility as much as possible.
How to Fix Airalo ESim Suddenly Stopped Working
So, here are some fixes that will help you resolve the Airalo ESim suddenly stopped working issue. Therefore, let's check them out:
Fix 1: Check The Data Plan of Your eSIM Card
If you are using an Airalo eSIM, you should verify it is unlocked. In that way, people can use their phones without switching cellular operators when traveling abroad. In this case, if the cellphone is unlocked and ready to use, make sure the data plan you want to use is enabled and ready to use. Also, confirm that the cellular phone supports dual SIM functionality to avoid issues when using an eSIM card.
For help finding your travel data plan, follow these steps:
On your phone, open the Settings app.
After that, select Mobile/Cellular Data.
If necessary, confirm the details of the data plan.
You do not have to worry about anything when purchasing an eSIM from a provider such as Airalo. The best part is that when you use Airalo, you can manage and monitor your eSIMs from an App.
Fix 2: Restart Your Device And Check Coverage
People may benefit from restarting their devices to improve and address any cellular data issues they may be having. Since the issue can occur on iOS and Android devices, customers should understand how to fix it on both. However, once your device is restarted, check the Mobile/Cellular Data Section under the Settings menu. If the Roaming option has been deactivated when restarting the device, keep an eye on it. It might be necessary to perform a network reset if the issue appears to be more complicated than it appears. To do so, follow these steps:
Open Settings.
Click on General.
Click on Transfer or Reset.
Then, hit the Reset button and tap on Reset Network Settings.
If you do that, some things may change a bit, but remember that APNs, VPNs, and WiFi networks will be lost. If you are using an Android device, ensure that the coverage is adequate in your area. To resolve this, start your device and restart the option Mobile/ Cellular Data option until it begins to work. In addition, the network of the device can be reset in the same way as with an iOS device.
Fix 3: eSIM Was Not Properly Installed
When the eSIM fails to function, it might be due to improper installation or activation. To see if it has been properly activated, go to Settings and Mobile/ Cellular Data, where you will see your different SIM cards and eSIM cards. In this case, the eSIM should appear if it was activated properly. Click on the eSIM and verify that all the details are correct to ensure it is working properly. When trying to activate an Airalo eSIM, it's also important to check if the device supports Dual SIM functionality, so you should look into that as well.
Fix 4: Keep Your Mobile Updated
When your eSIM doesn't work, it's likely that something important in the operating system isn't working. Here are some steps you can take to ensure your cellphone's software is up-to-date:
You should create a backup on iCloud for iOS devices and ensure that WiFi is available. If anything is available to install, you can find it under Settings? General> Software Update.
For Android devices: Go to Settings> System> System Update and choose the update you want, or check for pending updates.
Fix 5: Factory Reset Your Mobile
It is the last major solution we recommend when it comes to this type of issue. So, when you reset your device, everything you have on it will be erased, and you will have a device that looks like the one you bought at the store. Here what you need to do to make your eSIM work if you think this is the best idea:
On iOS devices: Open Settings> General> Transfers or Restore iPhone> and then tap on the Reset button. This will reboot your phone (take time), and your phone will become like new.
On Android devices: Open Settings> System> Additional Adjustments> Factory Reset.
So, that's how to fix the Airalo eSim suddenly stopped working. We hope the troubleshooting steps for Airalo eSIM have helped you. For more info regarding this topic, comment below and let us know.